James Ingram, Grammy-Winning R&B Singer Dies Aged 66
"With that soulful, whisky sounding voice, James Ingram was simply magical."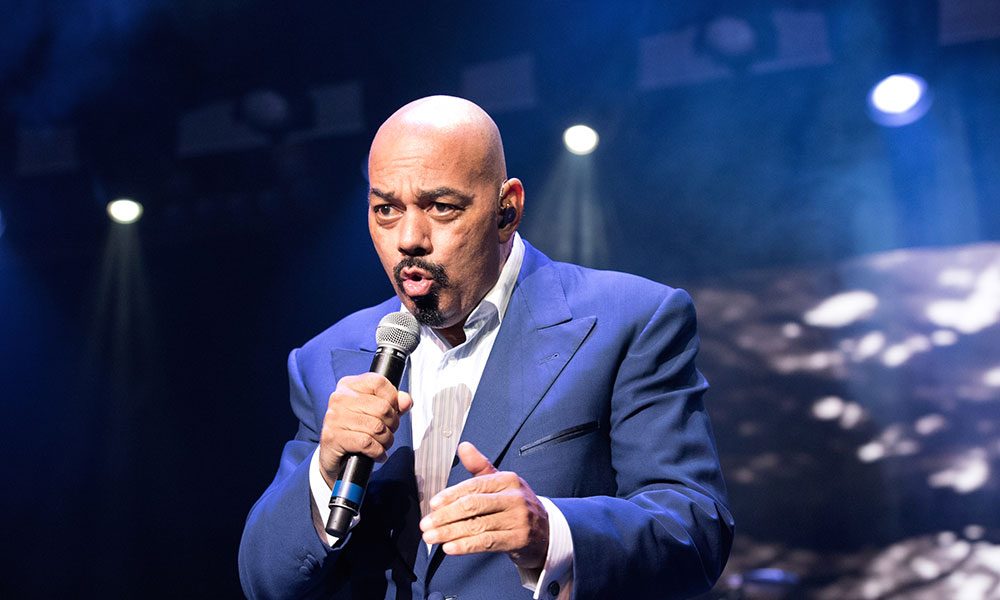 R&B icon and singer-songwriter James Ingram who ruled the 80s and 90s has died at age 66 from brain cancer confirms his longtime friend Debbie Allen.
Allen shared the news on Twitter, writing:
"I have lost my dearest friend and creative partner James Ingram to the Celestial Choir," she wrote. "He will always be cherished, loved and remembered for his genius, his love of family and his humanity. I am blessed to have been so close. We will forever speak his name."
Ingram's smooth baritone lent itself to quiet storm ballads and the smooth R&B of the era. The singer and producer scored his first No.1 hit in 1982 with the Patti Austin duet 'Baby, Come To Me' and again in 1990 with 'I Don't Have the Heart' in 1990.
The soulful singer had much success both commercially and critically, earning over 14 Grammy nominations from 1982 through 1996 and took home an award for 'One Hundred Ways' off Quincy Jones' album The Dude. He also won for his famous collaboration with Michael McDonald, 'Yah Mo B There'.
Ingram and Jones would continue their fruitful collaboration over the years both as performers and songwriters. Ingram appears on three tracks from The Dude and the two would go on to co-write Michael Jackson's hit 'P.Y.T. (Pretty Young Thing)', as well as 'The Secret Garden', featuring Al B Sure, El DeBarge, and Barry White.
Jones also shared a statement after he learned the tragic news:
"There are no words to convey how much my heart aches with the news of the passing of my baby brother James Ingram. With that soulful, whisky sounding voice, James Ingram was simply magical. From the minute I first heard his voice on the demo tape for 'Just Once', to 'One Hundred Ways', his classic duet with Patti Austin 'How Do You Keep The Music Playing', 'Secret Garden', 'We Are The World' and all of our recordings, every beautiful note that James sang pierced your essence and comfortably made itself at home. But it was really no surprise because James was a beautiful human being, with a heart the size of the moon. James Ingram was, and always will be, beyond compare. Rest In Peace baby brother. You will be in my heart forever."
Many of Ingram's most memorable hits would be duets, including the iconic 'Somewhere Out There' from animated film An American Tail, featuring Linda Ronstadt and 'The Day I Fall in Love', a duet with Dolly Parton from the film Beethoven's 2nd.
A fixture of film soundtracks in the 90s, Ingraham also earned various Oscar and Golden Globe nominations for Best Original Song.
A native of Akron, Ohio, Ingram started his music career as a member of the 70s group Revelation Funk before going solo. Ingram was working as a session keyboard player and singer in Los Angeles before getting his big break, when Jones came across one of his demos and asked him to perform on The Dude. Off the back of the album's success, Ingram was nominated for a Best New Artist Grammy before he even released any solo material.
Format:
UK English