'This Band Had To Step Up': James Righton On ABBA's 2022 Digital 'Voyage'
A ten-piece group will play with the digitally-realized Swedish quartet when the show opens in London in May 2022.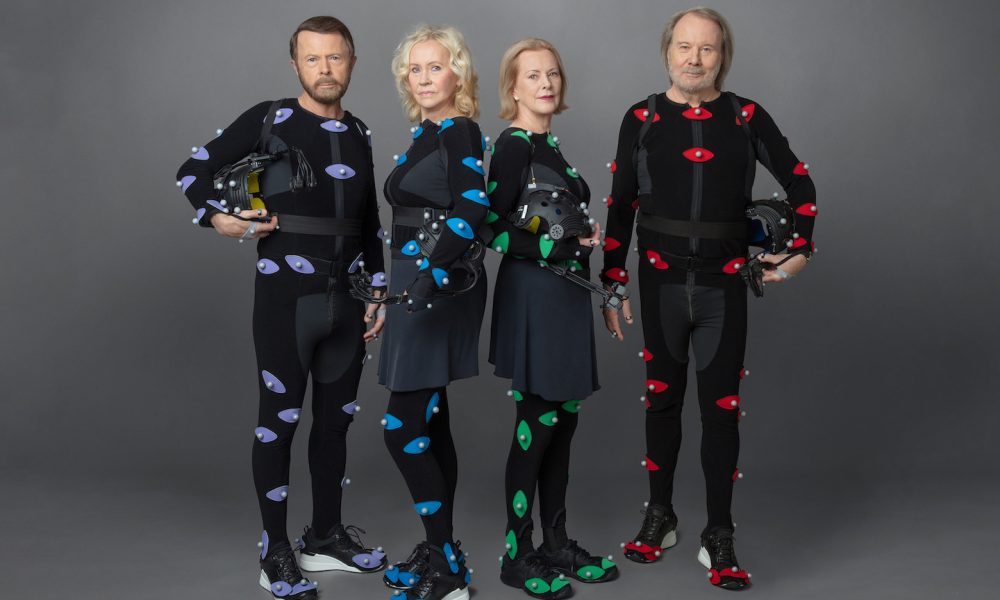 Ex-Klaxons member James Righton has told NME how he has approached the process of putting together the live band that will accompany the digital versions of the group at the ABBA Voyage show that debuts in London next year.
A ten-piece group will play with the digitally-realized incarnation of the Swedish quartet when the show opens at the purpose-built 3,000-capacity ABBA Arena at London's Queen Elizabeth Olympic Park from May 27, 2022.
Righton was asked to put the band together after being introduced to show producer Svana Gisla and Benny Andersson of ABBA. "I had to go through my mental memory bank of musicians that I'd played with or that I'd known," he said. "I've been making music and involved in it for quite some time now, so I know a lot of musicians who'd be able to play this music. I had to put the feelers out very tentatively and confidentially for people who'd be up for the task of being in ABBA's band."
ABBA Voyage: The Journey Is About To Begin
ABBA's Voyage album will be released on November 5 worldwide, and has been preceded by the new songs "I Still Have Faith In You" and "Don't Shut Me Down," which are charting around the world. "It's so amazing that they've come back with new material," says Righton. "It's not like they're trying to just flog nostalgia. There's a relevance to what they're doing."
He explained the qualities needed to be in the live band by saying: "You not only have to be an incredible musician and professional, but you also need feel, character and groove. It's really important to find a band of personalities and people with style. When you look back at ABBA footage from the 70s, they were always brilliant and had amazing players – like if you go see LCD Soundsystem now, for example."
The 37-year-old English electro-pop singer Little Boots, aka Victoria Hesketh, will sing and play in the show. "I've known Vick since the start of Klaxons," said Righton, "and I've always known how much of a huge fan she is of ABBA's music – but she can also play. She's a brilliant piano player and vocalist. When I put it to her, it was a no-brainer. She did amazingly at the audition, and the standard was really high. Benny and Bjorn were really impressed by the standard of the musicians."
ABBA - Don't Shut Me Down (Lyric Video)
Righton added of the project: "It was a challenge, but a fun one. I care as a fan of their band. If I was going to be a part of it, I wanted to get it right. This band had to step up as being as good as the original line-up.
"It was incredible to hear this band play for the first time and do these songs justice. To see Benny jump on synth and piano and play along – it was so moving. We did a rendition of 'Eagle' that went on for 30 minutes because it was so much fun and we didn't want to stop."
Pre-order ABBA's Voyage, which is released by Universal Music Group on November 5.