Jamie T To Host BBC 6 Music Show As Artist In Residence
The first two episodes are available to listen to via BBC Sounds now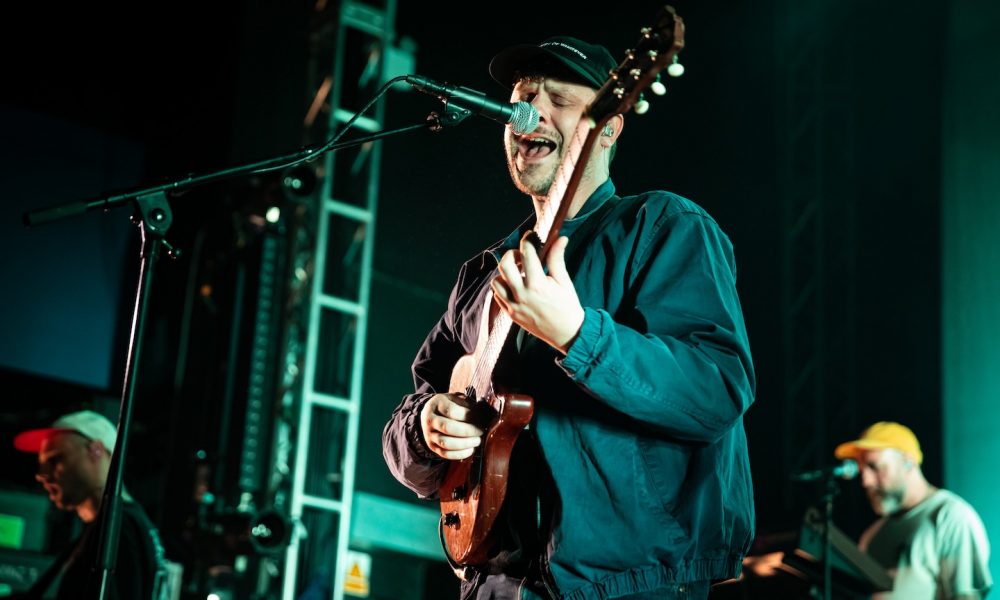 Jamie T will host a show on BBC 6 Music for the next 10 weeks as the station's latest Artist In Residence.
The British indie star will join the likes of Loyle Carner, St. Vincent, Phoebe Bridgers, Fontaines D.C., and Wolf Alice in hosting the show. The Artist In Residence series began in 2020 and sees an act present a series of programs that take listeners "on a journey into their musical soul," according to the BBC.
T's weekly show kicks off today (December 14) at 12am, however, the first two episodes are available to listen to via BBC Sounds here now. The first episode sees the musician recreating his Panic Prevention Vol. 1 mixtape – a cassette tape that he handed out to the audience for free at his early gigs. It will feature tracks from the likes of The Clash, Prince, Paul Weller, and Beastie Boys.
Episode two, meanwhile, will include a playlist of T's biggest influences, ranging from Audio Bullys and Cat Power, to The Jam and Misfits.
T appeared on Lauren Laverne's BBC 6 Music breakfast show this morning to announce his Artist In Residence stint. "Because it's 10 episodes long, it gave me real freedom to go back over the archives, and I was pouring over boxes in my garage, and I was finding all these old mixtapes," he explained. "Some of the episodes are about the mixtapes I used to hand out at my gigs; we've got an episode about a mixtape I made for my friend Joe back in 2004 […] It's been really fun looking back."
Last month, the musician shared a deluxe edition of his latest album, The Theory Of Whatever. The expanded version included four new songs – titled "Bonnie & Clyde," "Kill Kill Kill," "The Luddite," and "Run Of The Mill" – which were previously unreleased on digital streaming platforms.
Next year, T will return to London for a huge headline show in the city's Finsbury Park. The gig will take place on June 23, 2023, and will be his biggest headlining show to date. Tickets can be found on his official website.