Jax Jones Teams Up With Calum Scott On The Contagious 'Whistle'
The new track is the first of a long line of releases from Jones this year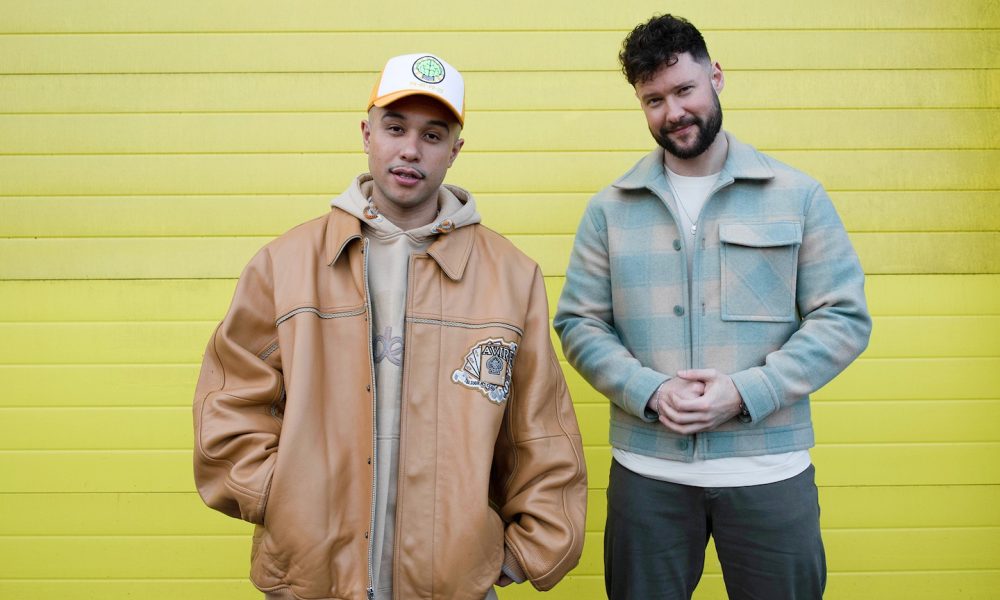 Jax Jones has returned with "Whistle," the producer, DJ, and multi-instrumentalist's new collaboration with Calum Scott.
The contagious, high-energy song makes a persuasive case for giving a lover a second chance. "Baby, if we only got tonight/Then I want to spend it by your side," Scott sings. "If you wanna give our love a last try/Just put your hand on your heart and whistle/And I'll come back to you."
"So happy to be collaborating with Jax on this record!" Scott said in a press release. "I remember hearing an early demo of 'Whistle' and immediately wanted in with the boys to finish the song and record a vocal! Big fan of Jax as an artist but after hanging out with him and his family, I'm a big fan of him as a person, too! Excited for everyone to hear 'Whistle'!"
Jones added: "I'm very excited to be collaborating with Calum on 'Whistle.' His vocals are outstanding and bring the song to life. 2023 is going to be a busy year for me, and 'Whistle' is the start of a long line of releases."
Jax Jones, Calum Scott - Whistle
The music video was filmed on an old bus that Jones used to ride in his local neighborhood of Elephant & Castle, south London. The lives of the vehicle's passengers unfold as a special motion control camera follows them on their travels from morning until evening.
Speaking about his upcoming releases, Jones explained: "With this run of music, I'm digging into my influences from when I was a teenager. That's why a lot of the songs sound nostalgic and why there are lots of visual nods to my early life.
"For example, we shot the video for 'Whistle' on the buses that I took every day to my music classes; the 176 and the 363. Using those routes allowed me to show my version of London, such as the multicultural aspects that influenced me musically and make up so much of who I am today. Similarly, with the artwork, you'll find nods toward the influences from my youth. By showing these influences, I'm exploring the idea of taking things that you grew up with and inserting yourself into them, allowing you to take ownership of them rather than be put on a pedestal now that I'm older."
Last year, Jones' collaboration with MNEK, "Where Did You Go?," hit No.1 on the Mediabase US dance radio chart and was the second biggest song of 2022 at UK radio. It has now amassed over 450 million combined global streams to date. Elsewhere, the producer, DJ, and multi-instrumentalist's project with Martin Solveig, Europa, also returned with the GRACEY-featuring single "Lonely Heart."