Jessie Reyez Returns With Vulnerable New Single 'Fraud,' Makes Directorial Debut With Music Video
The Grammy Award-nominated singer and songwriter directed the visual alongside Emme Higgins.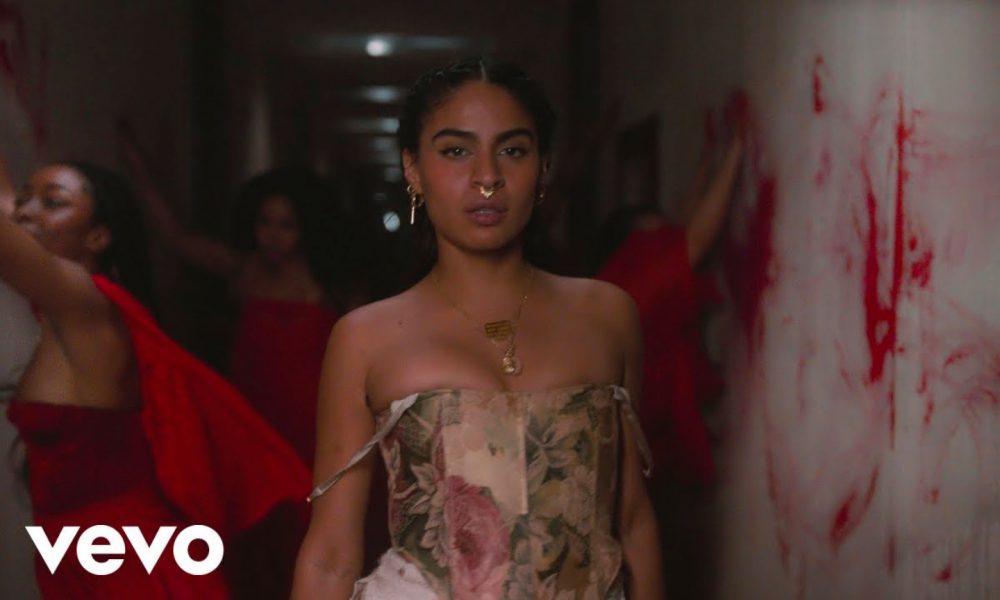 Jessie Reyez has returned with "Fraud," the vulnerable new single that marks her first solo release in two years. The track arrives via FMLY / Island Records / Universal Music Canada alongside a music video that stars Reyez in her directorial debut alongside Emma Higgins.
"Fraud" tells the story of unrequited love in both song and video, where the singer finds herself under the control of an anonymous force that relentlessly pulls her back to someone who doesn't love her in the same way that she loves them. Throughout both, Reyez embraces vulnerability as a means of breaking the cycle of brutal emotion to free herself once and for all.
Jessie Reyez - FRAUD (Official Video)
"And I'm supposed to watch you be a better man / To women who don't understand / What it's like to stay next to you in f____n' war / When your teammate is your teammate and your enemy too," she sings. "But the lies don't hurt as bad as the memories do / So I'd rather see it through instead of cuttin' you loose / 'Cause a promise is a promise."
Reyez wrote "Fraud" with producer Tim Suby, who previously collaborated with the singer on "Apple Juice," "Shutter Island," "F__k Being Friends," "Saint Nobody," "Love in the Dark," "Before Love Came To Kill Us," "Blue Ribbon, "Dear Yessie," and more.
"She's a 10 but still talks about her ex," Reyez joked on Twitter following the song's release. "Retiring after this."
But she actually does have more music on the horizon, including another studio album, after she's wrapped her supporting slot on Billie Eilish's Happier Than Ever tour. Replying to a fan, Reyez wrote: "I am [ready]. It's the first time in my career that I'm actually present, actually happy on tour without crying everyday over some bs, made myself a priority, set boundaries, actually present and focused on what's in front of me."