João Donato, Influential Genre-Blurring Brazilian Pianist And Composer, Dies At 88
Brazil's president Luiz Inácio Lula da Silva said: 'Today we lost one of our greatest and most creative composers.'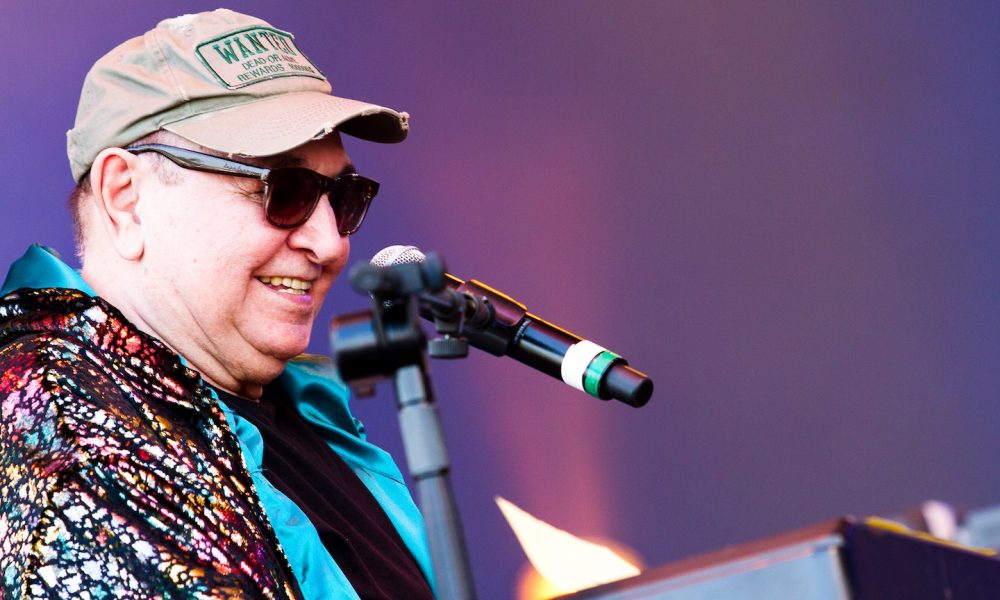 João Donato, the Grammy-nominated Brazilian pianist whose recording career stretched back to 1951, has died at the age of 88. His passing was announced on his Instagram account and prompted Brazilian President Luiz Inácio Lula da Silva to pay homage to the musician on Twitter.
"Today we lost one of our greatest and most creative composers," he wrote, adding: "João Donato saw music in everything. He innovated, he passed through samba, bossa nova, jazz, forró, and in the mixture of rhythm built something unique. He kept creating and innovating until the end."
Donato was born João Donato de Oliveira Neto in Rio Branco on August 17, 1934, in the northern state of Acre, a landlocked rural area in the Amazon rainforest bordering Peru and Bolivia. He moved 1800 miles southeast to Rio de Janeiro when he was 11 years old and by then was already in love with music, having been given an accordion on his seventh Christmas, which inspired him to write a song dedicated to his first girlfriend. (It was called "Indio Perdido" and Donato revived it 33 years later after Gilberto Gil wrote lyrics for it).
Donato's attraction to music was deepened by listening to the 78 rpm records his father owned. "I used to play them and I was enchanted by ''Sadness Of Love' by Fritz Kreisler," he told 15 Questions in 2021. "What drew me to music was the sentimentality it conveyed."
Shortly after his move to Rio, Donato began playing accordion professionally at dances and balls. He also took piano lessons. Living in the city exposed him to new sounds, including jazz, which Donato first encountered by visiting the cinema. In particular, he was drawn to the progressive cool jazz sound of Californian band leader Stan Kenton, which he first heard on a 78 rpm single. "When I heard the Stan Kenton Orchestra, I was very impressed," he recalled in 2021. "My hair stood up and I could not sleep the night."
At the age of fifteen, Donato made his debut recording for the Star label as an uncredited sideman with the noted Brazilian flutist Altamiro Carrilho. During the same period, he was honing his jazz skills by taking part in jam sessions at a local fan club dedicated to both Frank Sinatra and the Brazilian crooner Dick Farney.
After a two-year stint playing accordion as a session musician for Rádio Guanabara's Zé do Norte show, Donato gained further valuable experience playing in a high-profile club gig alongside the renowned violinist Fafá Lemos. With his stock on the rise and his reputation in Rio's music circles rapidly blossoming, Donato was given an opportunity to make a 78 rpm single, the first of several for the local Sinter label; released in April 1953, it consisted of accordion-led arrangements of the jazz standards "Tenderly" and "Invitation," which Donato imbued with a decidedly Brazilian flavor.
In 1956, Donato moved to the city of Sao Paulo, where he stretched himself musically; he not only led his own group but also became a member of an ensemble called Os Copacabanas and worked as part of the Luís César Orchestra. It was there that he met and worked with Antonio Carlos "Tom" Jobim, one of the future architects of a new sound called bossa nova, which blended syncopated Brazilian rhythms with jazz. Jobim produced Donato's album Chá Dançante for the Odeon label; featuring Donato on both piano and accordion, it's considered an important foundation stone of the nascent bossa nova sound.
Significantly, around the same time, Donato also worked with another key figure in the birth of bossa nova; singer and guitarist, João Gilberto. They had first met and became friends back in 1949 after working together. In 1958 they collaborated on writing "Minha Saudade," an infectious tune that became Gilberto's debut hit; according to Donato, Gilberto once confessed to him that the pianist's rhythmic style inspired the guitar syncopations he used to accompany himself that became a key bossa nova feature.
Though the bossa nova sound was putting Brazil on the international music map in the early 1960s, Donato endured a fallow period in his career at that time, finding it hard to find gigs in his home country, even when he offered to play for free. In desperation, he left Brazil for the US in 1961 after being invited by a friend to perform there and ended up staying for 14 years. He quickly became a prolific and much sought-after session player, featuring on albums by the Latin bandleaders Tito Puente and Mongo Santamaria as well as those by US vibraphonist Cal Tjader and saxophonist Bud Shank, the latter a pioneer of jazz's west coast cool school.
In 1963, Donato went back to Brazil to record an album called Muito à Vontade, a collection of mostly self-penned material which in 1965 was licensed by US producer Dick Bock and issued as Sambou Sambou on the revered Los Angeles-based Pacific Jazz label. The pianist's first US album proper was The New Sound Of Brazil, his major label debut for RCA, which was arranged by the noted German-born/US-based arranger Claus Ogerman, who had worked on Antonio Carlos Jobim's US debut, The Composer Of Desafinado, Plays, two years earlier. A beautiful showcase for Donato's musical elegance, The New Sound Of Brazil further enhanced his reputation as a pianist and composer.
The US continued to be a happy hunting ground for the Brazilian pianist in the late 60s via further sessions with Cal Tjader and an appearance on Sergio Mendes' album Sergio Mendes' Favorite Things. By 1970, the pianist was recording for another US label: Bob Krasnow's Blue Thumb imprint, on which Donato recorded the album A Bad Donato, which featured "The Frog," a brassy jazz-funk number that became one of his most popular and enduring tunes. (It had been covered three years earlier by Sergio Mendes & Brasil '66).
Donato returned to Brazil in 1972 and two years later, became the musical director for the queen of tropicalia, singer Gal Costa, playing a prominent creative role in her albums Cantar (1974) and Gal Canta Caymmi (1976). The pianist's own output in the same decade was restricted to three albums, one of which was DonatoDeodato, a collaboration with fellow Brazilian keyboardist, Eumir Deodato, best remembered for his sci-fi-inspired funky 1973 hit "Also Sprach Zarathustra (2001)."
The 1980s witnessed a further reduction in Donato's musical output – he only released one album, a live recording called Leilíadas, in 1986. His creativity increased marginally in the 1990s when he issued three albums but he enjoyed something of a renaissance in the 2000s when he was much more prolific as a recording artist; that may have been due to his presence on Tanto Tempo, the 2000 landmark debut album by João Gilberto's daughter, Bebel Gilberto, who gave the bossa nova idiom a modern electronic twist. Donato also contributed keyboards on Gilberto's self-titled second album in 2004, a session that helped to make his name familiar to a younger audience.
At the time of his death, Donato had been enjoying a revival of interest in his music thanks to his fertile 2021 collaboration with taste-making producers and musicians Adrian Younge and Ali Shaheed Muhammad. They spotlighted his talent on the album JID007, released via their acclaimed Jazz Is Dead label, established to honor the contributions of influential and groundbreaking musicians. Muhammad was effusive in his praise of the Brazilian pianist: "João, one of the founding fathers of bossa nova has opened his magical melodious spirit to us here at Jazz Is Dead. Together we found beleza na música," he enthused.
With his delicately spun piano melodies, elegant phrasing, and lush harmonies, João Donato created a unique style that was easy to listen to but hard to define. "I don't know if it even has a name," he laughed in 2021, echoing what he told the Rio newspaper O Globo in 2014 when asked to describe his music. "I'm not bossa nova, I'm not samba, I'm not jazz, I'm not rumba, I'm not forro," he declared with pride. "In truth, I'm all of that at the same time."