Joe Elliott Of Def Leppard Picks Five Records He Can't Live Without In New Interview
Elliott selected albums from The Beatles, David Bowie, and more.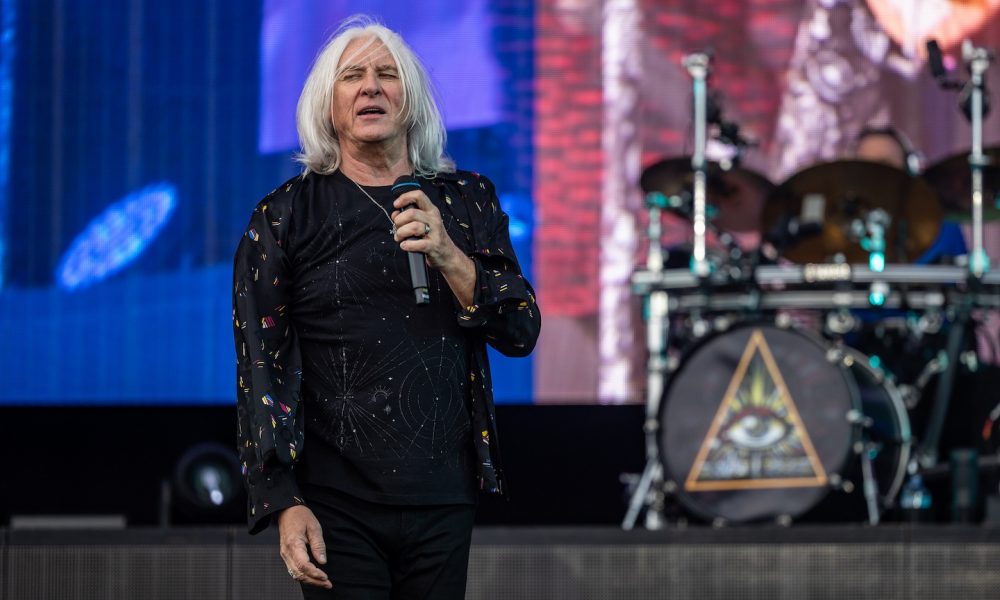 Joe Elliott of Def Leppard has shared the five albums he can't live without in a new interview, selecting records from artists like The Beatles and David Bowie.
Speaking to Spin for the publication's Five Albums I Can't Live Without feature, Elliott revealed his picks from Copenhagen, Denmark. When asked to describe what he was best known for, Elliott wrote, "Pretending to be a rockstar for 46 years."
Elliott kept his interview brief but selected Mott by Mott The Hoople, writing, "Caught me (and my mates) at the right time. Great songs and (finally for them) great production." He also selected The Rise and Fall of Ziggy Stardust and the Spiders from Mars by David Bowie, writing, "I had to pick one, but it could've been Aladdin Sane or Diamond Dogs or Low…his entire career is mind-blowingly influential."
Third on his list is Ian Hunter's self-titled debut. Elliott explains, "Ian's songwriting, Ronno's [Mick Ronson's] playing, everything about it makes me want to play it every day." He also chose The Beatles' entire discography for his fourth pick. He says, "Come ON!!! You want me to pick one?!" Lastly, Elliott chose "Every other album I own, Every artist including all of those above" for his fifth album. He expanded a bit further, writing, "Stones, Who, Rod, Kinks, Queen, Pistols, Clash, Miles Davis, Tom Waits, Kate Bush, Peter Gabriel, Foo Fighters… You don't have enough paper and ink…"
Earlier this year, Ghost's "Spillways" underwent a transfiguration to include guest vocals from rock legend and avowed Ghost fan Joe Elliott. The newest installment in Ghost's long running series of webisodes, Chapter 15 documents a karaoke session that goes awry in spectacular and supernatural fashion.
The mutual admiration between Ghost and Def Leppard is well documented. Speaking about IMPERA, Tobias Forge said "Going into this record, I thought I would see if I could do it a little more like Def Leppard did it." Joe Elliott told Metal Hammer "I listened to it all, & I thought it was absolutely stunning. It's like a whole new genre of music". Creative kinship like this seemed destined for something special & fortunately for rock fans the world over it comes as a Spillways collaboration.