Watch Joe South Team With Tommy Roe, Billy Joe Royal On 'Ed Sullivan'
The three stars, all Georgia natives, teamed up in 1970 to sing South's signature 'Games People Play.'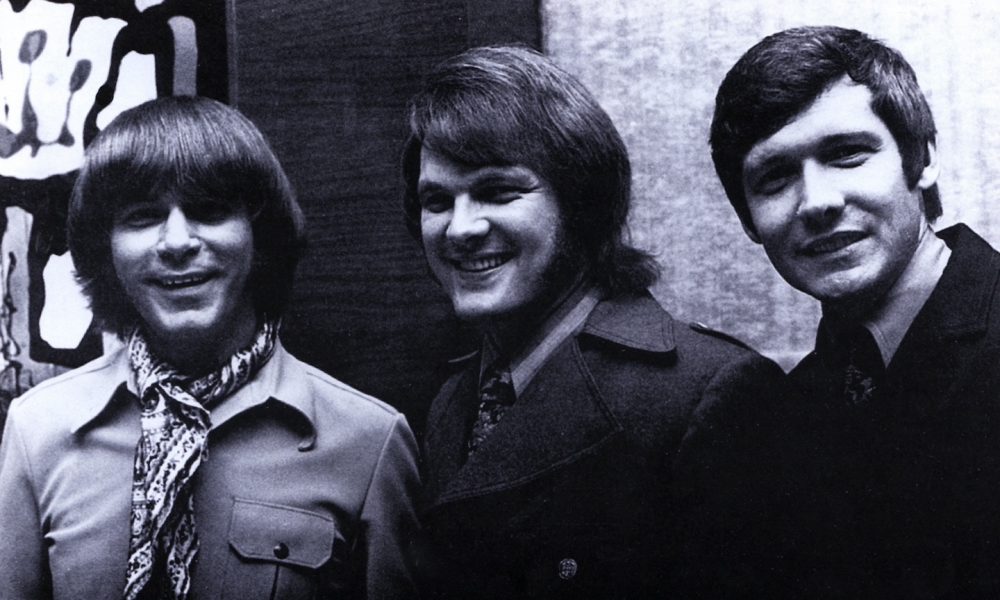 Joe South performs his signature "Games People Play" in a unique and starry vocal trio on a newly-shared clip from the archives of The Ed Sullivan Show. Taken from the November 15, 1970 edition, it shows South teaming up on the song with the two other guests on the bill, fellow Georgia natives Tommy Roe and Billy Joe Royal.
The famed show was within just a few months of its abrupt disappearance from American TV screens at the time, as it came towards the end of its epic 23-year run on network television. South had enjoyed a major breakthrough success with the song (from his fine Introspect album) early in 1969. It climbed to No.12 on the Hot 100 and went on to win two Grammy Awards, for Song of the Year and Best Contemporary Song. The single also reached the Top 10 in the UK and several other countries, rising to No.1 in South Africa.
Joe South, Tommy Roe & Billy Joe Royal "Games People Play" on The Ed Sullivan Show
South went on to further chart success, notably with another No.12 US hit, "Walk A Mile In My Shoes," which would be covered by Elvis Presley. "Games People Play" has been recorded by more than 150 artists, incuding everyone from Petula Clark to Dolly Parton, Jerry Lee Lewis to Bill Haley and the Comets, and Peanut Butter Conspiracy to Ike and Tina Turner.
Roe, who like South hailed from Atlanta, had another of 1969's most memorable singles with "Dizzy." It topped the US charts for four weeks, nearly seven years after he had done so with his first hit, "Sheila." He had gone on to have his last Top 10 US success early in 1970 with "Jam Up Jelly Tight."
Royal, born in Valdosta but raised in Marietta, was also on an upward curve in his career at the time of the show. His biggest hit was his first, "Down In The Boondocks," in 1965; two years later, he recorded the first version of another of South's best-known songs, "Hush," soon to be remade by the early Deep Purple. In late 1969, he returned to the US Top 20 with his last big single, "Cherry Hill Park."
Listen to the best of Joe South on Spotify.