Peaceful Music "Provides Escape, Comfort And Change" Says Joep Beving
"A lot of us are desperate to find some sort of essence and truth," says Joep Beving, the latest curator of the Peaceful Music playlist.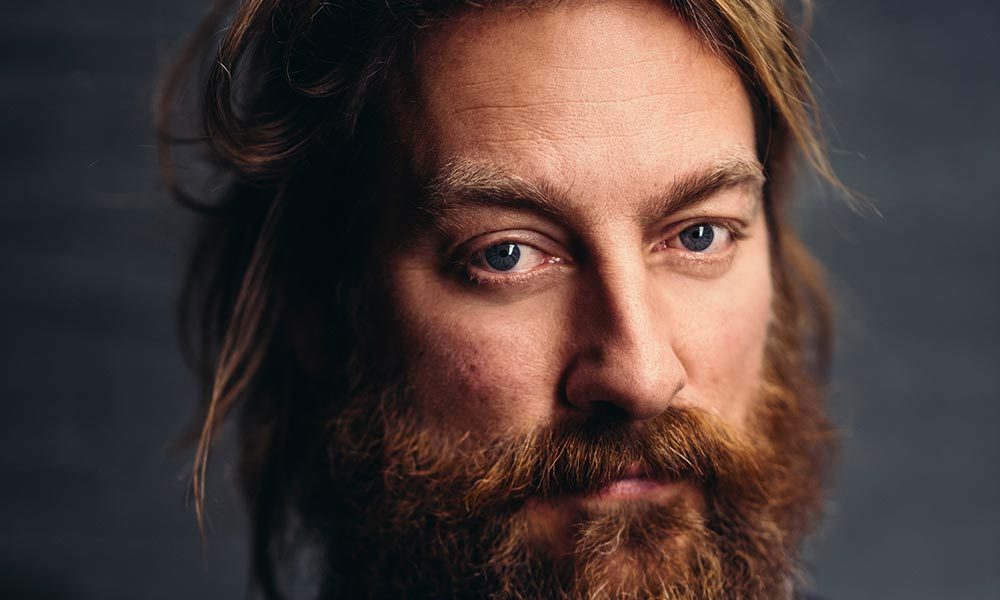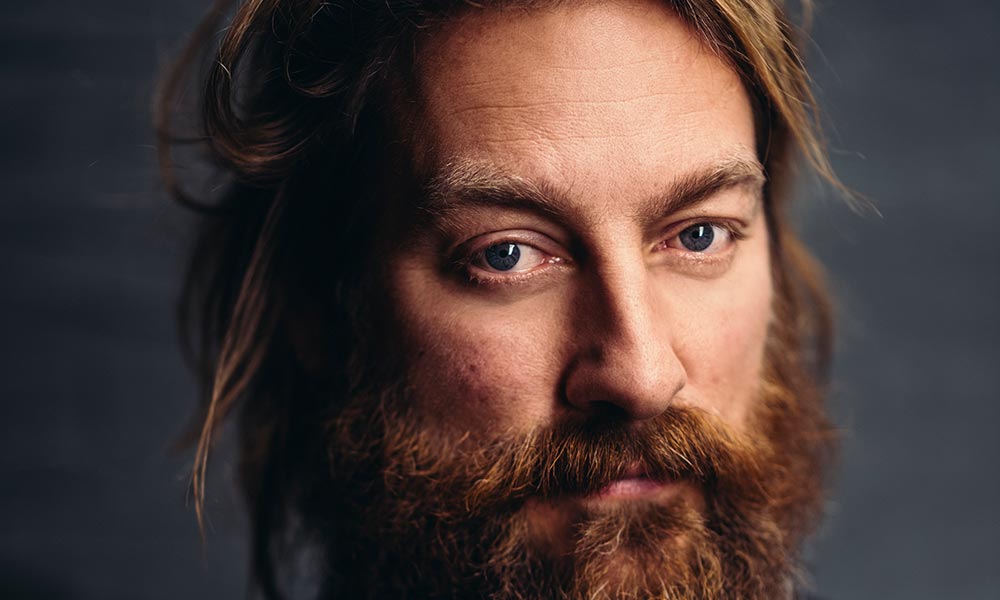 Dutch pianist and composer Joep Beving is a 21st-century music phenomenon. His self-pressed 2015 debut album, Solipsism, quickly became a viral sensation; over the following five years, his tunes have gained more than 320 million streams. Beving, who stands 6' 10" and has a distinctive flowing beard, plays haunting, subtle music, some of which is featured on the brilliant Peaceful Music playlist he has guest-curated in partnership with Universal Music Group and Apple Music.
Listen to the Peaceful Music playlist exclusively on Apple Music.
Beving, who was born in 1976, is the fourth acclaimed composer, following Max Richter, Ólafur Arnalds and Luke Howard, to select the choices of the playlist brand co-created between Universal Music Group and Apple Music.
"There is a kinship within all this music"
The pianist, talking to uDiscover Music from his home in Amsterdam, says he thought long and hard about the "listening experience" he wanted on his playlist, a selection which includes picks from all four Peaceful Music curators, along with music from John Cage, Nils Frahm, Terry Riley, Sebastian Plano, Ryuichi Sakamoto, Erland Cooper, Brambles and Radiohead, who are one of his favourite bands.
"I didn't want this Peaceful Playlist just to be a case of showing my music taste, taking listeners from far left to far right, if you like. Instead, I was trying to choose music that would give different flavours, but which all has the same DNA. There is a kinship within all this music. For a peaceful piano player, it might be a bit on the dark side, but I like it that way. It is realistic to modern life."
The success of his Deutsche Grammophon albums – Solipsism was followed by Prehension (2017), Conatus (2018) and Henosis (2019) – allowed Beving to give up a career in advertising and devote himself full-time to music, something that had been a passion since childhood. He says his parents "indulged" their children in discovering music and his mother especially loved hearing him try to play blues as a youngster.
"There was always a piano in my house"
"My parents were encouraging, though they found bebop jazz a bit stressful and would ask me to play that on my headphones," says Beving. "There was always a piano in my house and it was the main instrument. In my adolescent years, when I was a skateboarder, too, I got more into punk and grunge and kind of dropped the piano for a bit. Though I was never really good at practising, I did always return to the instruments, so I might grab a guitar and learn a bit of that. I did just enough to keep the fun going."
Beving formed his first band at 14 and made his concert debut at Doetinchem Jazz Festival, in his hometown. After leaving school and studying Public Policy And Public Administration ("it was very dry", he admits) he worked in advertising, occasionally on the music for commercials.
His talent was obvious. In 2010, he composed the music for the short film Hortum, which was shown at the Cannes Film Festival and Raindance. "Whenever I could, I would try to make music," says Beving, "but for a long time there was not much time to do a lot."
So what changed? How did he become one of the most listened-to living pianists in the world? At a troubled time in his life, playing the piano gave him a much-needed outlet.
"This really simple music did it for me"
"Looked at now, the past few years have a very unreal feeling of things falling into place," says Beving. "Back then, I was feeling more and more alienated – and I know that's a strong word – from the people around me, and reality at large. The things I was dealing with for quite a long time in my mind were sometimes kind of difficult, especially to put into words or have conversations about.
"We would have parties at home, for example, and I didn't really know how to mingle and make small-talk. I wanted to express something else. There was a very big need for me to find a way to get that out of my system, without having to use words. People around me were noticing that I was really struggling to find an outlet to deal with things. They pointed me to the piano. I didn't really have another option. It was not just for my relaxation but to rediscover myself, to find some form of conversation I could have with myself that could calm me down. The moment I returned to the piano, this really simple music did it for me. I realised it would be much easier for me to communicate with piano tunes. I found comfort."
Beving composed and played for himself in the late evening in his house in Amsterdam, using a piano he had inherited from his grandmother, while his wife and two young daughters were asleep. There were two "pivotal moments" that helped change his life. The first came after he decided to stay at home from work one day. A tune he named 'Saturday Morning' "presented itself" and he recorded it on his iPhone.
"For me it was magical because I had never played anything like it and it kind of encapsulated something that I was searching for," adds Beving. "I played it a bit in the background during my daughter's birthday party in the garden. Nobody really paid much attention, so I thought, Well, OK, I will just keep it for me. But I realised I did not need the reassurance of the people around me. A short while later, I was celebrating my birthday with friends. We were having dinner and it got really late, and when they asked me to play the piano I did one or two of the pieces that I had been discovering. They were so encouraging. They said, 'This is not going to stay here, this has to travel.' They began calling me every weekend to see if I had started to do something with the music."
"It was a tremendous regaining of trust"
He decided to use his own money to press 1,500 vinyl copies of Solipsism – and after it was made available on Spotify, his contemplative, atmospheric music attracted worldwide attention. "When people responded to the music in its simplest form, it was a tremendous regaining of trust, connection and connectivity," he says.
Beving, whose influence and tastes range from David Bowie to Rachmaninov, loves listening to music on his headphones or on a 70s hi-fi stereo he has in his studio. He says that peaceful music allows performers and composers to communicate in a way that is understood by many people. He believes that "if you listen to really happy stuff, it feels wrong, that you are tricking yourself" and he deliberately chose a playlist that reflects and explores unsettling times.
"It's like a shared vocabulary"
Among the 63 tracks are his own compositions 'Morpheus' Dream', 'Ab Ovo' and 'Midwayer', along with Max Richter's 'Circle Of Fear'. Beving was particularly pleased to include 'My Friend The Forest', by Germany's Nils Frahm. "Nils is super good," says Beving. "He is just phenomenal and he is such a pioneer within this whole music genre. I have huge respect for him. I love the production of 'My Friend The Forest'."
There is also a good selection from the work of Australian Luke Howard, including the beguiling 'Alien Moonscape'. "Luke and I have been in contact for a couple of years and we have talked about our philosophies of music," says Beving. "Luke has made such great music in recent years and we were both impressed by the album of Keaton Henson. I chose his track 'Initium' for the new playlist."
Along with innovative tracks from modern talents such as Kelly Moran, there are works from dead pioneers such as Emahoy Tsegué-Maryam Guèbrou and Florian Frick. Beving also chose a track from Radiohead called 'Daydreaming'. "In most of the work of Radiohead, or Thom Yorke or Jonny Greenwood, I find that thing that I am looking for," says Beving. "I would never compare myself to Radiohead, of course, but their music is just a huge inspiration. The track 'Daydreaming' matches well with the kind of listening you would have on a peaceful playlist. You can imagine listening to it while you are on a stroll through town, or in a contemplative, daydreaming moment. It also shows that this genre doesn't really belong to pop or classical. It is like a shared vocabulary, in a way."
"The music is a response to what is going on in the world"
Beving believes that the musicians he has picked, just like himself, are trying to create "something that is beautiful". He admits that it is hard in such a dark, present-day world, but says there is beauty in the darkness, and bringing that out can be a way for people to come to grips with reality. He feels that melancholy can play an important part in this.
"Melancholy is something you experience when you get up," he says. "You want to be hopeful. You want to enjoy the time that has been given to you. At the same time, you have to push away this continuous feeling of sadness and injustice, knowing that we are on a destructive path and still going on. I want to look for something realistic. It is dark in a way, but there is a spark of life. It has an element of hope. Perhaps it is the default human emotion and, as such, it speaks to soul. The music is absolutely a response to what is going on in the world. It's trying to give a voice to a feeling we all know deep down and it resonates with many.
"What is happening on the outside – the external – is so difficult to accept. Every sane individual knows what is right and what is wrong, but as a species or group, we are trapped into an institutionalised maelstrom, especially in the West, where it is very difficult to get out of this life form. Life has become externalised and has left many feeling dis-attached and trapped. But still we have to play along. So we look for things that make sense, that feel truthful or real – like nature. We long for a situation where we are not so dependent on materialistic thinking, and of judging and being judged."
If there is hope, does it flourish in creative power, in the ability of music to inspire and soothe? "Music and art provide some form of escape and comfort and maybe even change," says Beving. "A lot of us are desperate to find some form of essence and truth."
Listen to the Peaceful Music playlist exclusively on Apple Music.
Format:
UK English