Jon Bon Jovi Named As 2024 MusiCares Person of the Year
'I'm truly humbled to be this year's MusiCares honoree,' says the rock hero.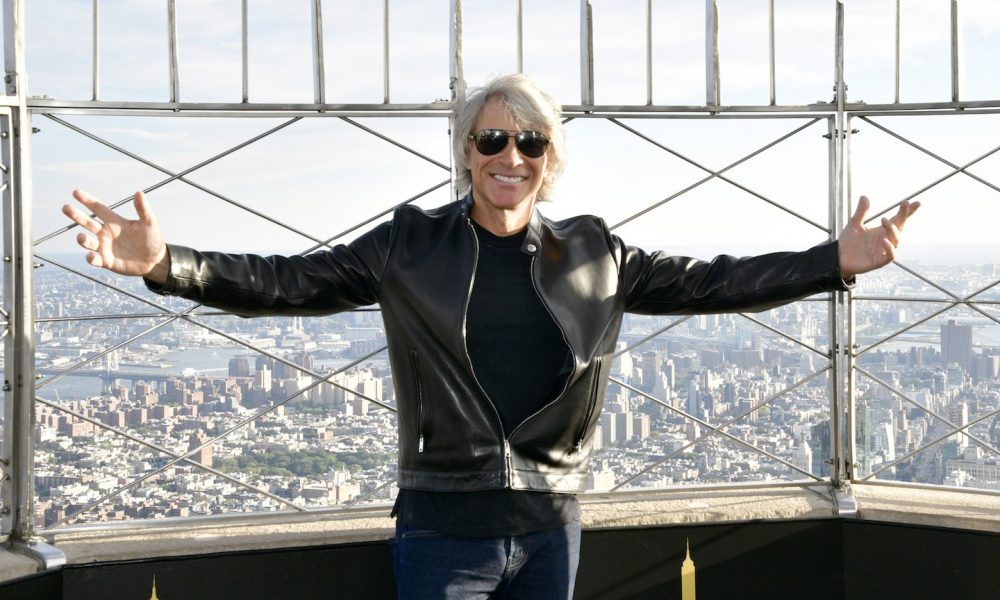 Jon Bon Jovi has been named as the 2024 MusiCares Person of the Year. The Grammy-winning Bon Jovi frontman will become the 33rd recipient of the honor at the Los Angeles Convention Center on Friday, February 2. The special event will take place two nights before the 66th Annual GRAMMY Awards at Crypto.com Arena.
Shop the best of Bon Jovi's discography on vinyl and more.
Proceeds from the gala will provide essential support for MusiCares, which provides health and human services to music professionals across a range of needs. Bon Jovi is recognized not only for his extensive achievements in his music career, but his extensive philanthropic work.
In 2006, for example, the frontman established the Jon Bon Jovi Soul Foundation, with the aim of disrupting the cycle of hunger, poverty and homelessness. The Foundation seeks to "recognize and maximize the human potential in those affected by hunger, poverty and homelessness by offering programs that provide food and affordable housing while supporting social services and job training programs."
Laura Segura, executive director of MusiCares, said: "MusiCares is thrilled to honor Jon Bon Jovi at the 2024 Person of the Year Gala. His remarkable contributions to rock and roll have not only left an indelible mark on the music industry, but also in the hearts of countless fans around the world. Furthermore, his long-standing commitment to serving food insecure and unhoused individuals inspires us all. We're looking forward to celebrating him and the many ways he has made a difference in this world."
Says Bon Jovi: "I'm truly humbled to be this year's MusiCares honoree. MusiCares' work with music professionals is vitally important in creating much needed support and wellness programs that cultivate a healthier and more vibrant community for us all. Philanthropic work has been a cornerstone of my life and has always run in tandem to my music career and achievements. Nearly two decades ago when I formed the JBJ Soul Foundation and JBJ Soul Kitchens, I saw firsthand and continue to see today the impact of charitable community-based work. I know this for sure: helping one's community is helping one's self."
Previous recipients of the honor have included Berry Gordy and Smokey Robinson, Joni Mitchell, Fleetwood Mac, and Dolly Parton. Tables and tickets are available for purchase at personoftheyear.musicares.org/, and more information about the event and sponsorship opportunities can be found at musicares.org or by emailing personoftheyear@musicares.org.
Listen to the best of Bon Jovi on Apple Music and Spotify.