Jon Bon Jovi Reveals His Favorite Guitarist On The Howard Stern Show
Without hesitation, Bon Jovi answered, 'Beck, Jeff Beck.'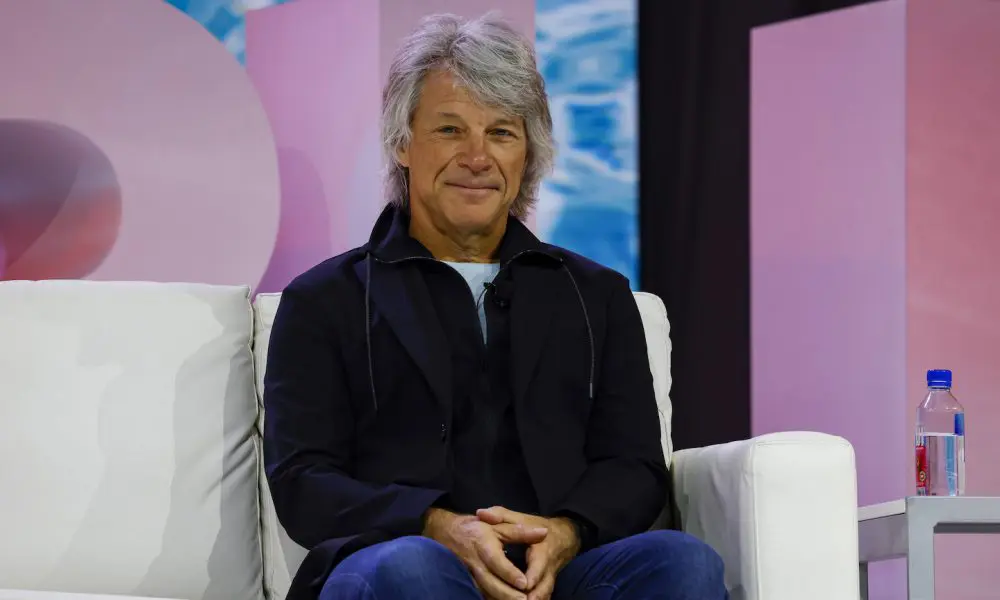 Radio host Howard Stern is currently recording in Miami to celebrate the opening of Sirius XM's new studios, and yesterday he was joined by his old friends Jon Bon Jovi and his wife, Dorothea Hurley.
Stern took the opportunity to ask Bon Jovi one of his favorite questions: who is the greatest guitarist of all time? Without hesitation, Bon Jovi answered, "Beck, Jeff Beck." The answer surprised Stern, who expected Jimi Hendrix to take the top spot. "Jimi Hendrix would, of course, be in the starting lineup," Bon Jovi agreed, "but you put me on the spot." Stern additionally mentioned Eddie Van Halen, and Hurley added Prince.
Jon Bon Jovi Makes a Surprise Appearance on the Stern Show in Miami
"Eddie, Prince… all different," Bon Jovi explained, "but I was in the room with Jeff Beck when he took a guitar out of a cardboard box with a rented amplifier and no pedals and created that sound when we did the 'Young Guns' record and he was my guitar player." 'Young Guns', of course, refers to the Young Guns II soundtrack, Jon Bon Jovi's first solo album on which he collaborated with Beck to write the hit "Blaze of Glory."
"I sat there flabbergasted because Jeff Beck did things with his fingers, with his thumb that would blow your mind," Bon Jovi continued. He then added Led Zeppelin's Jimmy Page and Dire Straits' Mark Knopfler to the list, but repeated his point that all the players had totally different styles. "All of this also goes back to their songwriting abilities too," he argued, "because it's 'integral' to the whole thing."
In 2018, Stern inducted Bon Jovi, the band, not just the man, into the Rock & Roll Hall of Fame. In a speech praising the group's humble attitude and love of their craft, he also took some time to tease his friend, calling him: "a great frontman extraordinaire. The very definition of a rock star. Yes, the man who single-handedly destroyed most of the ozone layer in the Eighties with Aqua Net hairspray."
Explore the best of Bon Jovi's discography on vinyl and more.