Guitar Legend Jeff Beck Dies At The Age Of 78
The English musician eschewed the trappings of rock'n'roll, but was widely regarded by his peers as the master of his craft.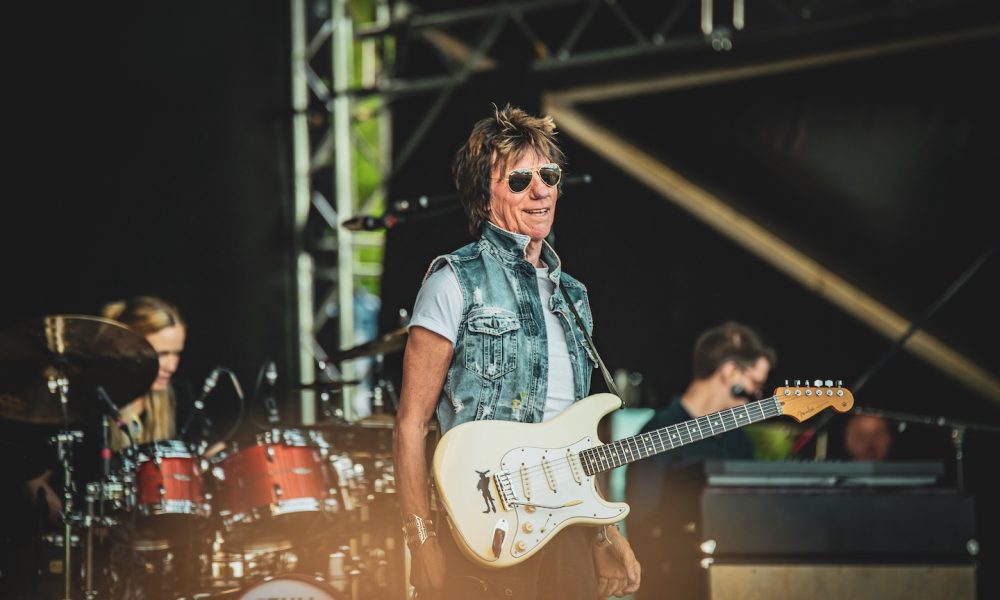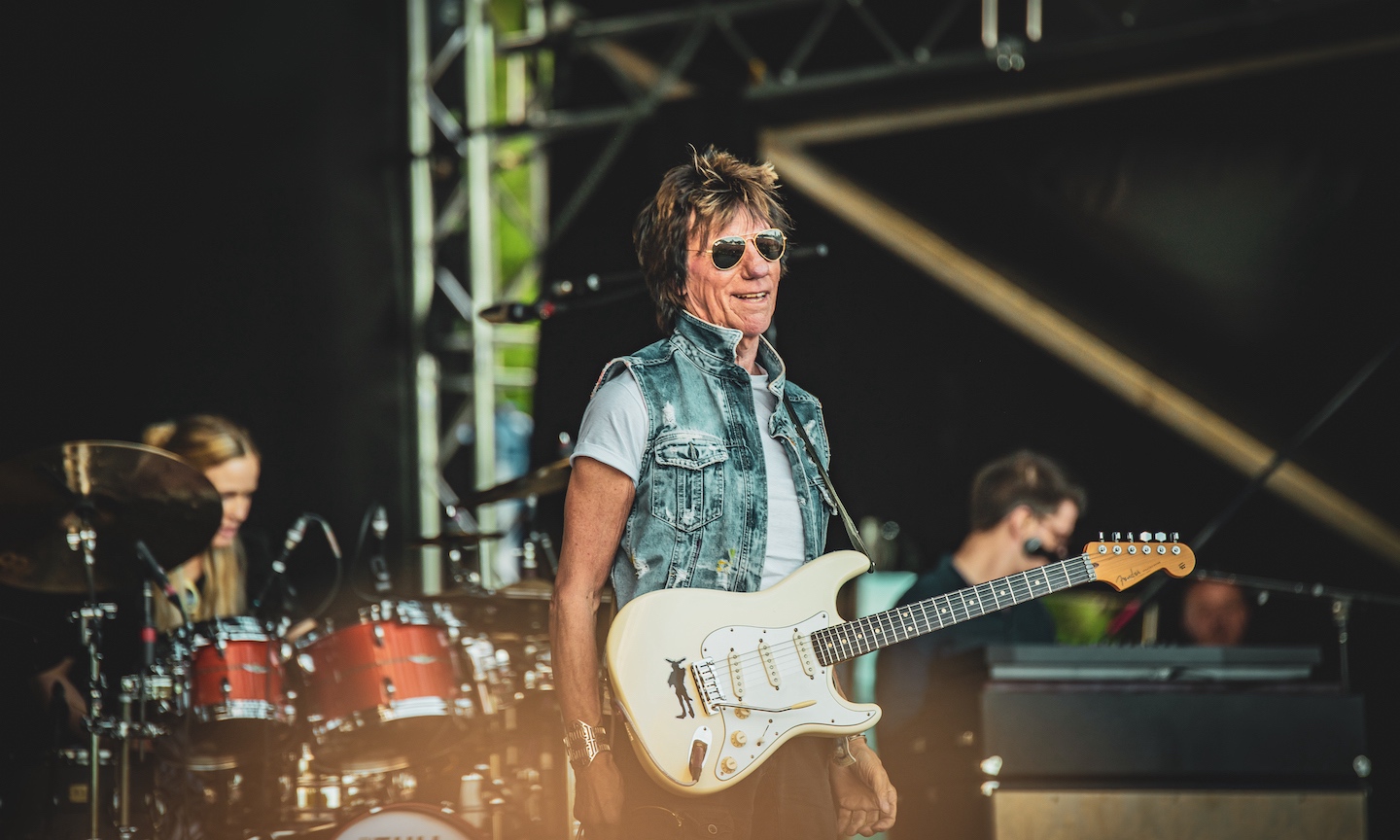 Jeff Beck, the celebrated guitarist who played with the Yardbirds, led the pioneering Jeff Beck Group and was a two-time inductee (with that group and as a solo artist) into the Rock and Roll Hall of Fame, has died at the age of 78, his representative announced.
Beck died on Tuesday (10) after "suddenly contracting bacterial meningitis," the spokesperson confirmed, adding: "His family ask for privacy while they process this tremendous loss."
Upon news of his death, musicians from around the world paid tribute. His close friend and former bandmate in the Jeff Beck Group, Ronnie Wood, wrote: "Now Jeff has gone, I feel like one of my band of brothers has left this world, and I'm going to dearly miss him. I'm sending much sympathy to Sandra, his family, and all who loved him.
'Fantastic, groundbreaking'
"I want to thank him for all our early days together in the Jeff Beck Group, conquering America for the first time," Wood continued. "Musically, we were breaking all the rules, it was fantastic, groundbreaking rock 'n' roll! Listen to the incredible track 'Plynth' in his honour. Jeff, I will always love you. God bless."
Brian Wilson wrote: "I'm so sad to hear about Jeff Beck passing. Jeff was a genius guitar player, and me and my band got to see it close up when we toured with him in 2013. One of the highlights we did was 'Danny Boy' – we both loved that song. Love & Mercy to Jeff's family."
Said Jimmy Page: "The six stringed Warrior is no longer here for us to admire the spell he could weave around our mortal emotions. Jeff could channel music from the ethereal. His technique unique. His imaginations apparently limitless. Jeff I will miss you along with your millions of fans." Added Sean Ono Lennon: "Truly one of the greats. R.I.P."
Beck chose a low-key life free of the usual trappings of success, so his public profile was never as high as that of many of his contemporaries. But among his peers, he was regarded as having no equals. In 1975, he came close to joining the Rolling Stones as they searched for a replacement for Mick Taylor. On hearing of Beck's passing, Mick Jagger wrote: "With the death of Jeff Beck we have lost a wonderful man and one of the greatest guitar players in the world. We will all miss him so much."
In a 2018 story about the DVD release of the Still On The Run documentary about Beck's life, uDiscover Music writer Tim Peacock noted: "Jeff Beck's childhood saw him surrounded by music; from the endlessly playing radio, to his homemade guitar and the countless hours he spent pouring over records and playing music with his friend, Jimmy Page. 'I didn't have to think about taking up guitar, I just wanted to pour my feelings into it,' said Beck. Around the same time his love of classic cars was ignited from watching American B-movies featuring hot rods, and his two great passions in life were born."
Beck was born on June 24, 1944 in Wallington, in greater south London. After briefly attending art school in London, he began playing with Screaming Lord Sutch until, after Eric Clapton left the Yardbirds, Page recommended Beck as his replacement. Although already a popular group by that time, the Yardbirds had many of their biggest hits during Beck's short run in the band, including the 1966 album Yardbirds. Beck was in the Yardbirds for less than a year, leaving the group in 1966 due to tensions that had arisen during a US tour.
An unlikely pop star
In 1967, Beck found himself in the unfamiliar and unwelcome surroundings of the pop charts, with the major hit single in his own name, "Hi Ho Silver Lining." He would always say how much he disliked it, but the song continues to resonate to this day. The following year, he released Truth, his celebrated debut solo album, before his first album credited to the Jeff Beck Group, 1969's Beck-Ola. His solo career was temporarily hampered by a  serious head injury in a car accident.
Beck's work continued to expand into different genres. In 1972, he played with Stevie Wonder, whom he greatly admired; indeed the classic "Superstition" was originally intended to be recorded by the English guitarist. They formed a lasting friendship, and one of Beck's most memorable recordings, on 1975's Blow By Blow, was his instrumental version of Wonder's "Cause We've Ended As Lovers," first cut by Stevie's ex-wife Syreeta.
Stevie, Mahavishnu, and more
In the mid-70s, Beck supported John McLaughlin's Mahavishnu Orchestra on tour, an experience that radically changed how he saw music. "Watching [McLaughlin] and the sax player trading solos, I thought, 'This is me,'" he said in 2016, according to The Guardian. Over the course of his much-revered career, Beck accumulated 17 Grammy nominations, including one for Best Rock Performance in this year's ceremony, and has won eight.
"The right time to record is when you're not quite ahead of yourself," Beck told the New Statesman of his playing style in 2016. "You're probing and you're treading carefully and it sounds that way, like you're telling a story. If you flash, people's ears clam up."