Jon Langston Evokes 'Day In The 90's' On Rocking New Country Track
'Everyone loves a good '90s song,' says Langston. 'It feels like you're out on the boat drinking a beer with your friends.'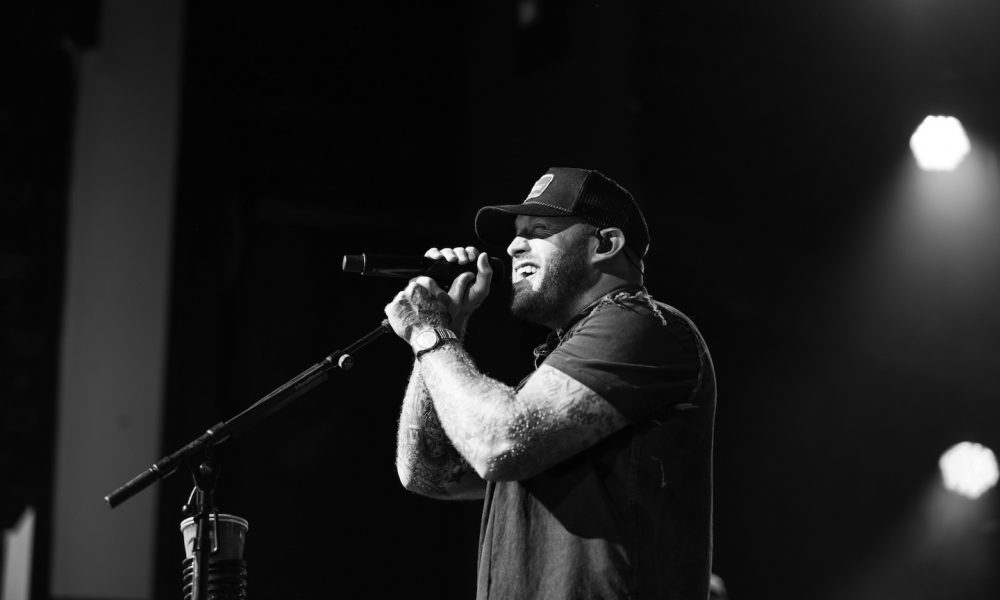 The next taster for 32 Bridge Entertainment/EMI Nashville artist Jon Langston's debut album, Heart On Ice, is the new song "Day In the 90's," now available to stream and download.
Langston wrote the track, which combines modern-day country with a 1990s feel, with Jody Stevens, Jordan Walker, and Chris Miller. "Everyone loves a good '90s song," he says. "It feels like you're out on the boat drinking a beer with your friends, and I love those kinds of songs. That's the way I am – I can be serious, but I can have a good time, too. It feels just like the title sounds."
Jon Langston - Day In The 90's (Official Audio Video)
"Day In the 90's" has already been made the cover artwork track on Amazon Music's Rocked By Country playlist, and is a new addition to Spotify's NewMusicCountryFriday playlist. Langston also appeared on the online network Talk Shop Live last week for a klive Q&A. TheHeart On Ice full-length follows on September 8, and will also include the three previous tracks he has shared from it: "Whiskey Does," "Ain't No Cowboy," and the title song.
Heart On Ice is described as a concept album that "infuses [Langston's] country-radio roots with a fresh electricity, and adds a bold sense of maturity to the singer-songwriter's catalog of party anthems and ballads built on a wounded-but-still-beating heart."
Last Thursday (17), Langston hit the stage in Cincinnati, OH as special guest on Luke Bryan's Country On Tour, on which he will play select dates through October, the next of them on Friday (25) in Evanston, IL. Bryan is both his mentor and his label head, having launched 32 Bridge Entertainment as a joint venture with UMG Nashville, and with Langston as its first signing, in 2018.
In between those guest spots with Bryan, and afterwards, Langston has shows in dozens of cities throughout the rest of the year. More information is available at jonlangston.com/tour.
Pre-order Jon Langston's Heart On Ice, which is released on September 8.