Joni Mitchell Tribute Album To Feature James Taylor, Norah Jones, Chaka Khan And More
A new a star-studded tribute album celebrates Joni Mitchell's legacy, featuring James Taylor, Norah Jones, Chaka Khan and Rufus Wainwright, among others.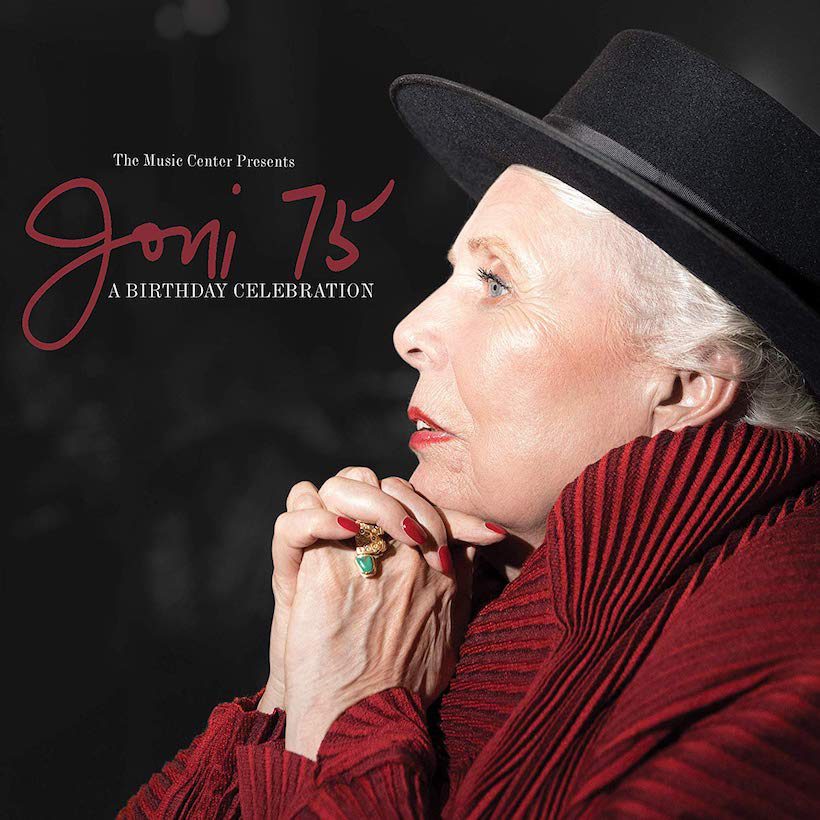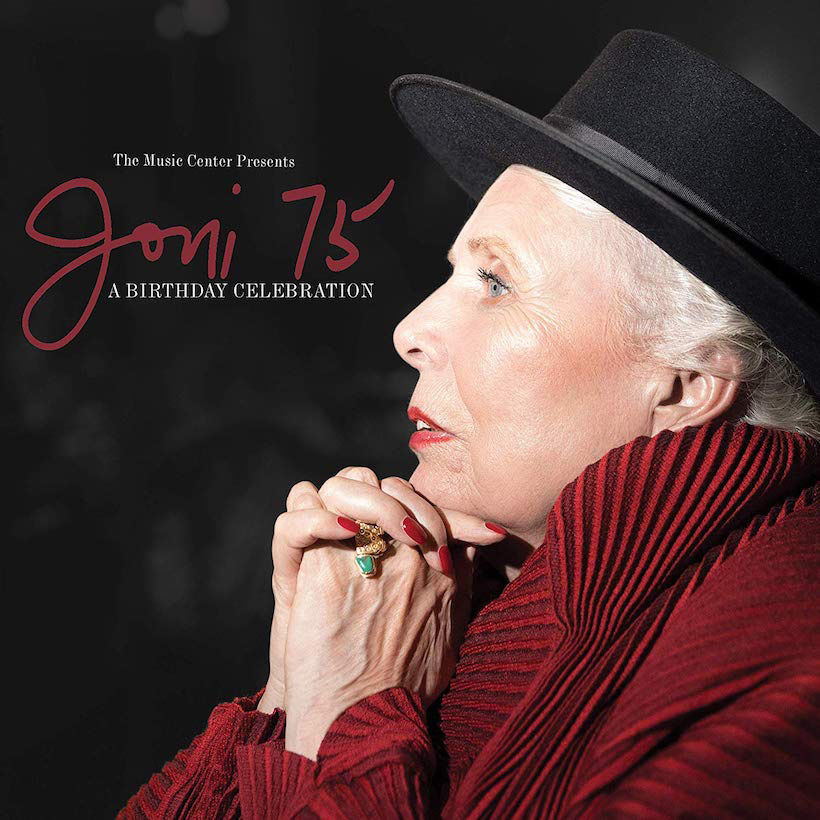 To celebrate the 75th birthday iconic singer-songwriter Joni Mitchell, Verve/Decca Records will release a tribute album featuring a star-studded line-up including James Taylor, Norah Jones, Chaka Khan and Rufus Wainwright, among others.
Last November, a number of musicians, friends and 3,000 fans gathered to pay tribute to the influential singer, performing a special concert on Mitchell's birthday at the Dorothy Chandler Pavilion in downtown Los Angeles.
That special night was recorded and is now being made available for release as The Music Center Presents Joni 75: A Birthday Celebration on 8 March 2019. Along with the aforementioned talent, the album also features performances by Brandi Carlile, Glen Hansard, Emmylou Harris, Diana Krall, Kris Kristofferson, Los Lobos with La Marisoul, Cesar Castro & Xochi Flores, Graham Nash, Seal and more.
The Music Center Presents JONI 75: A Birthday Celebration | Official Trailer | In Theaters 7 Feb
As each performer took the stage, every artist brought their own interpretation to Mitchell's enduring catalogue. Brandi Carlile joined up with Kris Kristofferson on a duet version of 'A Case of You', while Diana Krall appropriately covered the jazz-leaning 'Amelia'. Mitchell's hits were also represented, with Seal taking on 'Both Sides Now', and Rufus Wainwright doing a beautiful rendition of 'Blue'.
Percussionist Brian Blade, who recorded three studio albums and toured extensively with Mitchell, serves as co-musical director, along with composer, arranger and producer Jon Cowherd.
Along with the tribute album, the concert will also be broadcast in theatres nationwide on 7 February. Visit the official artist site for tickets details and participating theatres and view the tracklist below.
Joni 75 can be pre-ordered here.
The Music Center Presents Joni 75: A Birthday Celebration
Dreamland – Performed by Los Lobos with La Marisoul, Xochi Flores & Cesar Castro
Help Me – Performed by Chaka Khan
Amelia – Performed by Diana Krall
All I Want – Performed by Rufus Wainwright
Coyote – Performed by Glen Hansard
River – Performed by James Taylor
Both Sides Now – Performed by Seal
Our House – Performed by Graham Nash
A Case Of You – Performed by Kris Kristofferson & Brandi Carlile
Down to You – Performed by Brandi Carlile
Blue – Performed by Rufus Wainwright
Court And Spark – Performed by Norah Jones
Nothing Can Be Done – Performed by Los Lobos with La Marisoul, Xochi Flores & Cesar Castro
The Magdalene Laundries – Performed by Emmylou Harris
Woodstock – Performed by James Taylor
Big Yellow Taxi – Performed by La Marisoul, James Taylor, Chaka Khan, and Brandi Carlile
Format:
UK English