Justin Bieber And Dolby Team Up To Go Inside The Story Of 'Ghost'
'I believe Dolby Atmos takes music to the next level. It's game-changing and hits you differently,' explains Bieber.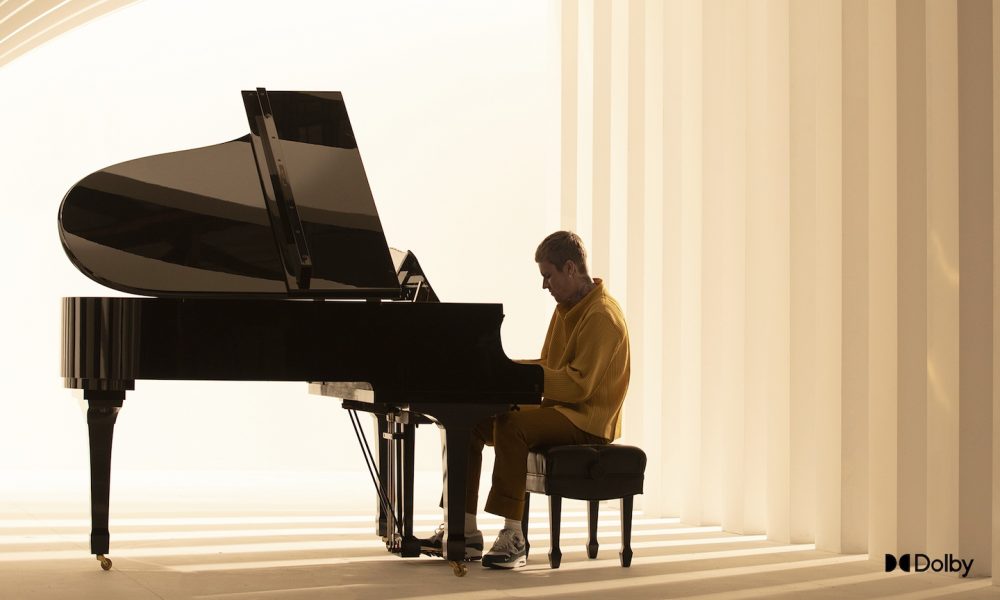 Dolby Laboratories, Inc., a leader in immersive entertainment experiences, teamed up with global popstar Justin Bieber to celebrate his latest single "Ghost" and a new era for music in Dolby Atmos, which is transforming how music is created and enjoyed.
"I believe Dolby Atmos takes music to the next level. It's game-changing and hits you differently," said Justin Bieber. "It's the best I've heard my music. That's a fact."
Experience Justin Bieber Like Never Before ​In Dolby Atmos ​
"Today we are celebrating a new era for music and the story behind 'Ghost,'" said Todd Pendleton, Senior Vice President and Chief Marketing Officer, Dolby Laboratories. "Through this exclusive piece, Justin sheds a new light on the inspiration behind his latest single while putting his artistry on full display. When experienced in Dolby Atmos, fans will hear the song like never before."
The video was directed by GRAMMY-nominated American music video director, commercial director, and filmmaker, Colin Tilley. Colin is one of the most sought-after talents known for his work writing and directing videos for some of the world's most prolific names in music, including music videos for Justin's Justice album.
In other news, it was recently announced that Bieber, no stranger to concert films, will appear in a new documentary following his New Year's Eve concert titled, Justin Bieber: Our World, which will premiere on Amazon Prime on October 8.
The film will chronicle the Grammy-winning, 27-year-old pop star's return to live music with his first full-length concert in three years after he was forced to postpone his Changes tour due to the pandemic.
Bieber dug deep into his catalog during his New Year's Eve performance from the rooftop of the Beverly Hilton Hotel to perform 21 hits spanning throughout his career, from 2010's "Baby" to his 2020 Changes singles, "Holy," "Anyone" and "Lonely."
It was an intimate show for the multi-platinum superstar, with only 240 fans in attendance, while the rest of the world tuned into the livestream.
Listen to the best of Justin Bieber on Apple Music and Spotify.