Hear Kali Uchis' Dreamy Cover Of The Bossa Nova Classic, 'Desafinado'
The song appears on the forthcoming soundtrack to 'Minions: The Rise of Gru.'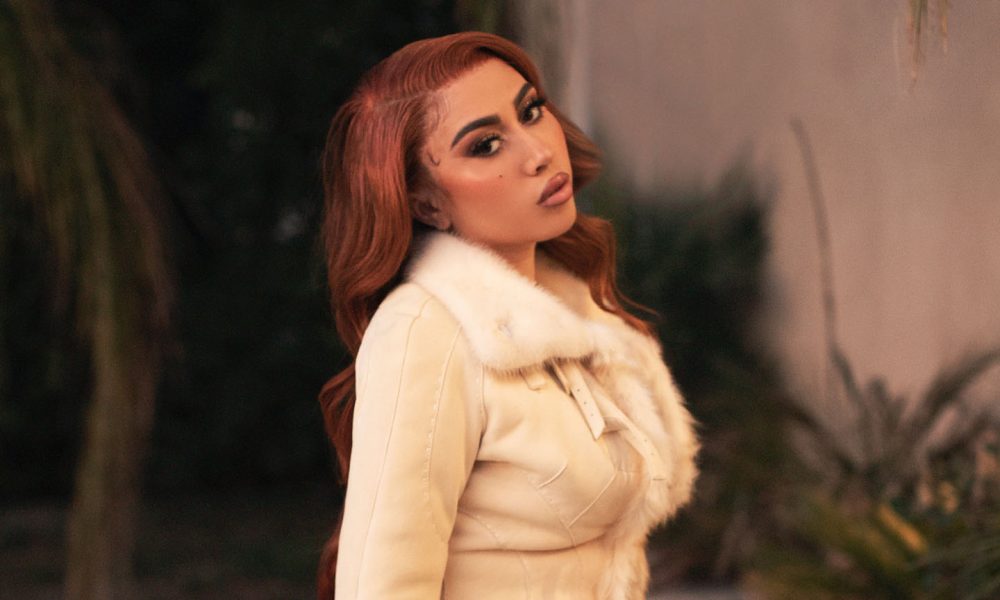 Kali Uchis has released a dreamy cover of the Antônio Carlos Jobim classic, "Desafinado," which will appear on the soundtrack for Minions: The Rise of Gru.  Produced by Jack Antonoff, the soundtrack is set to arrive on July 1, the same day of the highly-anticipated animated movie's release.
"Desafinado" is a bossa nova and jazz standard composed by Antônio Carlos Jobim in 1959. Initially, it was covered by Stan Getz and Charlie Byrd for their 1961 album Jazz Samba, with that version becoming a massive hit. Ella Fitzgerald also recorded it around the same time, with both renditions being amongst the top singles of 1962. Before Getz and Byrd's version became the most popular, however, Brazilian musician João Gilberto performed it on his iconic 1959 bossa nova record, Chega de Saudade. Now, more than a half a century later, Uchis is making it her own for a new generation.
Desafinado (From 'Minions: The Rise of Gru' Soundtrack)
Minions: The Rise of Gru isn't the only major soundtrack Uchis has appeared on recently. She also collaborated with Ozuna on "Another Day In America", which was featured in the soundtrack for Steven Spielberg's remake of West Side Story. Additionally, she was featured on the soundtrack for Netflix's Maya and the Three.
In addition to Uchis' track, the star-studded soundtrack also features the recently-released "Turn Up The Sunshine" by Diana Ross and Tame Impala, plus tracks by Phoebe Bridgers, Brittany Howard, Bleachers, St. Vincent, BROCKHAMPTON, Caroline Polacheck, H.E.R., Tierra Whack, RZA, and more. While Ross and Tame Impala's contribution to the soundtrack is an original song, the rest of the tracks are covers of iconic 1970s songs, including "Funky Town," "Dance to the Music," "Shining Star," and "Fly Like an Eagle."
Pre-order Minions: The Rise Of Gru.
Minions: The Rise of Gru – Tracklist:
1. Turn Up The Sunshine – Diana Ross ft. Tame Impala
2. Shining Star – Brittany Howard ft. Verdine White (Earth, Wind & Fire 1975)
3. Funkytown – St. Vincent (Lipps Inc in 1979)
4. Hollywood Swinging – BROCKHAMPTON (Kool & The Gang 1974)
5. Desafinado – Kali Uchis (Stan Getz & Joao Gilberto 1959)
6. Bang Bang – Caroline Polachek (Nancy Sinatra 1966)
7. Fly Like an Eagle – Thundercat (Steve Miller Band 1976)
8. Goodbye To Love – Phoebe Bridgers (The Carpenters 1972)
9. Instant Karma! – Bleachers (John Lennon 1970)
10. You're No Good – Weyes Blood (Linda Ronstadt 1975)
11. Vehicle – Gary Clark Jr. (The Ides of March 1970)
12. Dance to the Music – H.E.R. (Sly and The Family Stone 1967)
13. Black Magic Woman – Tierra Whack (Santana 1970)
14. Cool – Verdine White
15. Born To Be Alive – Jackson Wang (Patrick Hernandez 1979)
16. Cecilia – The Minions (Simon & Garfunkel 1970)
17. Bang Bang – G.E.M. (Nancy Sinatra 1966)
18. Kung Fu Suite – RZA
19. Minions: The Rise of Gru Score Suite – Heitor Pereira