Kali Uchis Teams Up With Rico Nasty For 'Aquí Yo Mando'
The bilingual track follows the R&B artist's acclaimed EP, 'To Feel Alive.'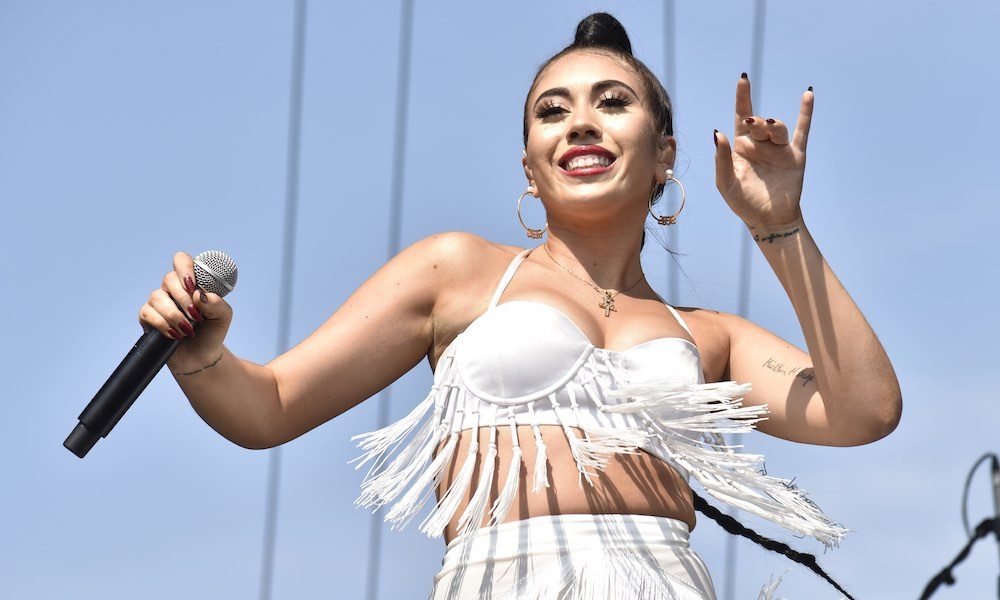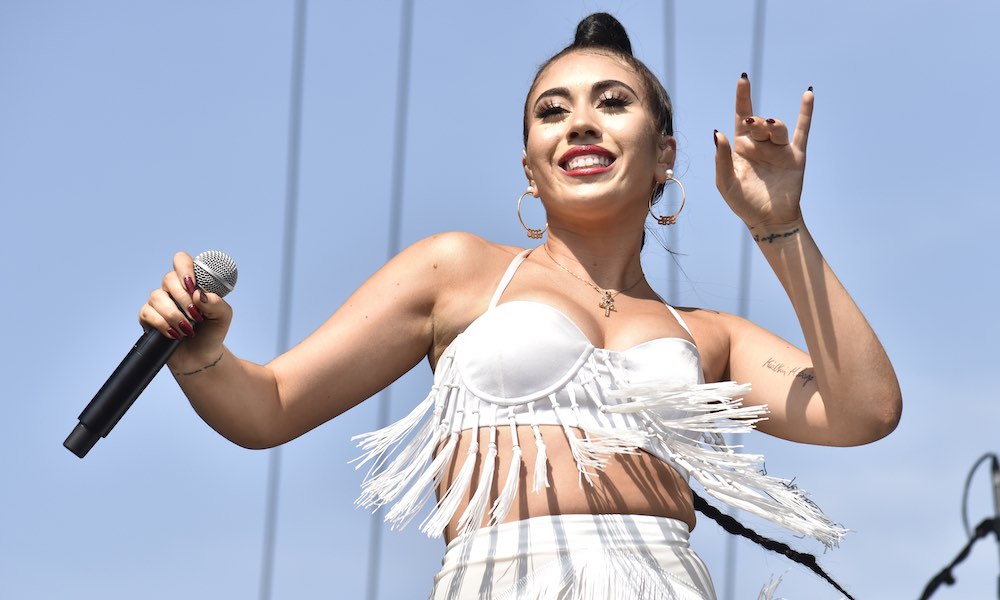 Rising R&B sensation Kali Uchis teamed up with rapper Rico Nasty for "Aquí Yo Mando," a hypnotic, bilingual track that fluctuates seamlessly between Spanish and English lyrics. The single marks Uchis' first new music since her EP, To Feel Alive.
"Aquí Yo Mando," was helmed by an all-star team, including the chart-topping producer and Neon16 co-founder Tainy, as well as Albert Hype, Rvnes, and Jon Leone.
The single follows Uchis' critically-acclaimed EP, To Feel Alive, which she recorded while isolating at home, amid the pandemic. Released in April, the four-track EP featured a mix of new material and previously-unreleased fan favorites, including the lushly-produced "i want war (BUT I NEED PEACE)," which Uchis' originally debuted during her co-headling run with Jorja Smith.
In a May interview with Insider, the Grammy-nominated artist spoke about To Feel Alive. "It was very free-flowing. It just felt like a no-brainer for me," she recalled. "But honestly, I wanted to be really, really vocal about the fact that I didn't want people to buy it. Because I want people to save their money for the things that matter right now, and I really just wanted people to have something."
The artist also spoke about her forthcoming sophomore album – a follow-up to 2018's Isolation. "I'm just really excited to share the actual album because that is the project that, I feel like at this point in my life, is my life's work," she shared. While details on the album have yet to be revealed, Uchis added that she is "more proud of it than anything that I've ever done in my life."
The NME, meanwhile, recently touted the Colombian-American artist as "a modern icon," calling To Feel Alive "a satisfying recap of [Uchis'] journey so far, reminding us of the sheer power of her voice and her outsider mentality. Few, if any, are even close to being on a similar wavelength."
Listen to the best of Kali Uchis on Apple Music and Spotify.