Listen To Kamasi Washington Reimagine Metallica's 'My Friend Of Misery'
The star saxophonist takes the track on a cosmic jazz odyssey.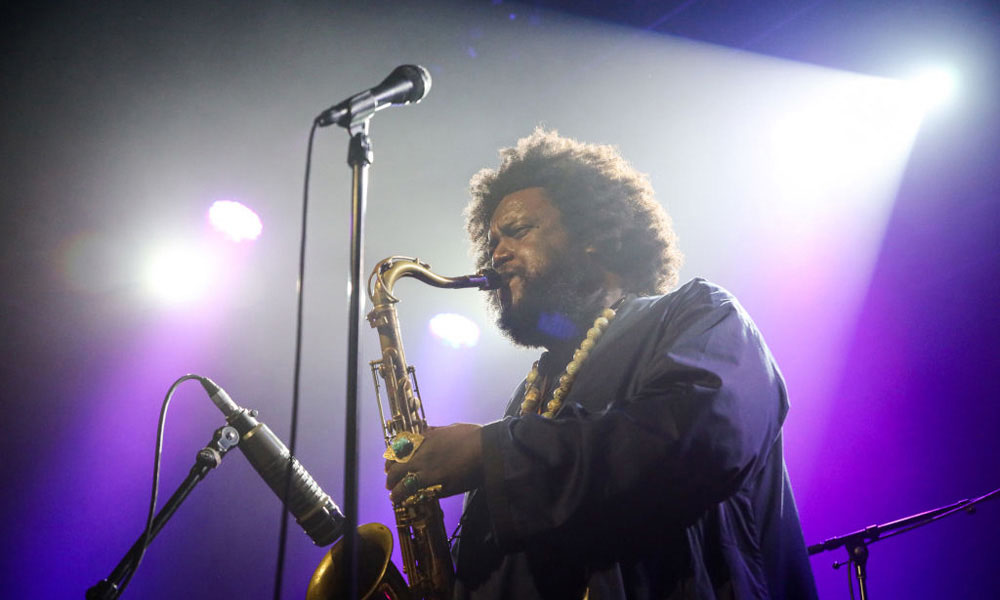 Metallica have shared another new track from their upcoming The Metallica Blacklist compilation album. This time the guest star is jazz saxophonist Kamasi Washington, whose cover of "My Friend Of Misery" you can check out below.
Kamasi Washington – "My Friend of Misery" from The Metallica Blacklist
This version of "My Friend Of Misery" is a completely new and different studio recording of the song Washington played last month at the Hollywood Bowl – with that particular show featuring a surprise guest appearance from Metallica stars Kirk Hammett and Robert Trujillo.
Kamasi Washington has turned "My Friend Of Misery" into an astral jazz odyssey, which is to say that the turned it into an astral jazz song. There's plenty of common ground between jazz and metal, two genres with deep lore and with hard focus on instrumental virtuosity, but other than some noisy bits toward the end — which may or may not involve Hammett and Trujillo — Washington's version sounds absolutely nothing like metal.
It is the latest cover to be released from The Metallica Blacklist, which will feature 53 different artists covering songs from the band's self-titled Black Album, and is due out on September 10 via Blackened Recordings.
Previously shared tracks from The Metallica Blacklist include covers from artists Phoebe Bridgers, Weezer, and St. Vincent, among others. Last week, an IDLES cover of "The God That Failed" was shared.
Metallica mark the 30th anniversary of their self-titled fifth album — a/k/a The Black Album — with two landmark releases, both out September 10 on the band's own Blackened Recordings. There's a new edition of The Black Album as well as the Metallica Blacklist tribute album.
The Black Album is one of the most commercially successful and critically acclaimed records of all time. Its 1991 release not only gave Metallica their first No. 1 album in no fewer than 10 countries, including a 4-week run at No.1 in the U.S., its unrelenting series of singles — "Enter Sandman", "The Unforgiven", "Nothing Else Matters", "Wherever I May Roam", and "Sad But True" — fueled the band's rise to stadium headlining, radio and MTV dominating household name status.