Karol G Honors J Balvin At MetLife Concert
Balvin delighted the audience by performing seven songs.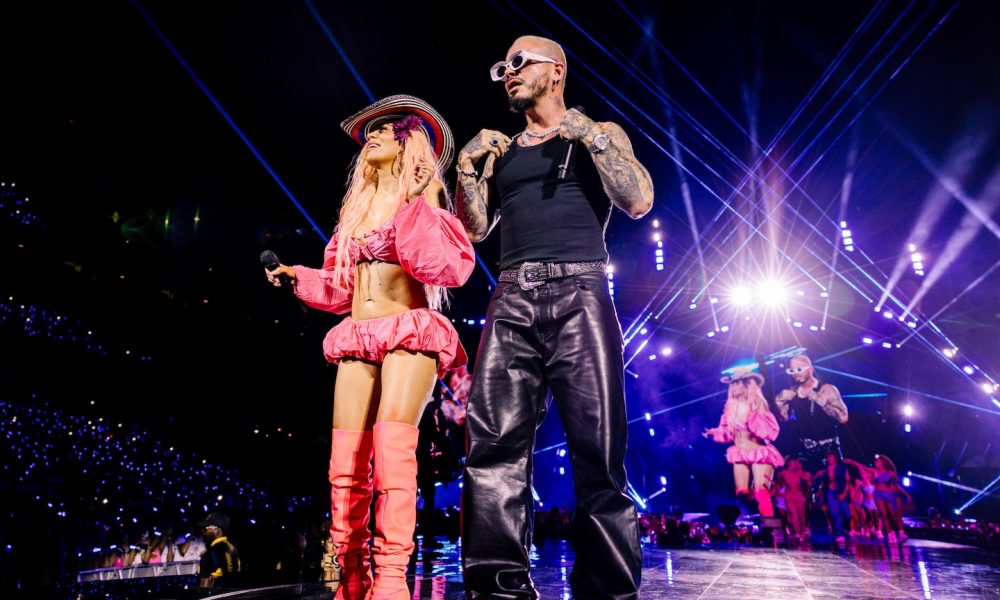 During her concert over the weekend at MetLife Stadium in New Jersey, Karol G introduced J Balvin as a surprise performer.
Karol offered him a special tribute for his impact and inspiration not only for her, but for Latin people all over the world. After giving several hints, the crowd erupted when J Balvin took the stage.
She introduced him as the person who showed her and all Latinos that "if he could make it, she could make it," and as "someone who has taken Latino music all over the world, representing Latinos with pride."
Karol G continued to say that his show at Madison Garden a few years ago changed her life and let her understand that it was possible. J Balvin walked out and took off his Colombian hat to celebrate Karol G saying, "You are the queen, you think I inspired you…YOU ARE MY INSPIRATION. I am at your feet." J Balvin then performed "La Cancion," "X," "Ay Vamos," "6AM," "Ginza," "Mi Gente," and "Que mas pues."
Back in July, spoke to Nylon in a interview about his return to the spotlight. He's preparing new music, his first work in two years after releasing his album Jose.
The singer revealed he's made an energy-filled album featuring new sounds like EDM and pilita, a Dominican take on electronic music. "The album is very advanced, but it's easy to digest," he said. "The flows, the deliveries—all of this is super updated." The LP also features old-school reggaetón and Afrobeats, which Balvin has experimented with in the past, according to the magazine.
The album will be teased by lead single "Click, Click, Flash," which is described as a "gritty dembow riddim" filled with paparazzi camera sounds. There's also a song titled "Dientes," which samples Lil John, Usher, and Ludacris' "Yeah!" Apparently, Balvin got permission from Usher—who is also featured on the song—during Paris Fashion Week.
Listen to the best of J Balvin on Apple Music and Spotify.