Katy Perry Shares 1920s-Inspired 'Harleys in Hawaii' Cartoon
The latest installment in Perry's new 'Smile Video Series' drops a day ahead of her anticipated new album.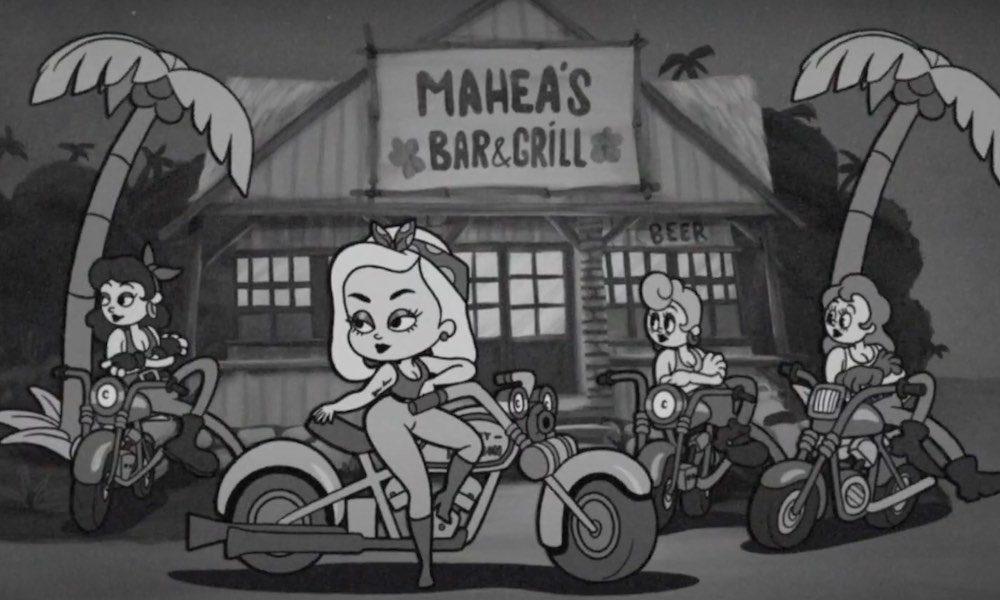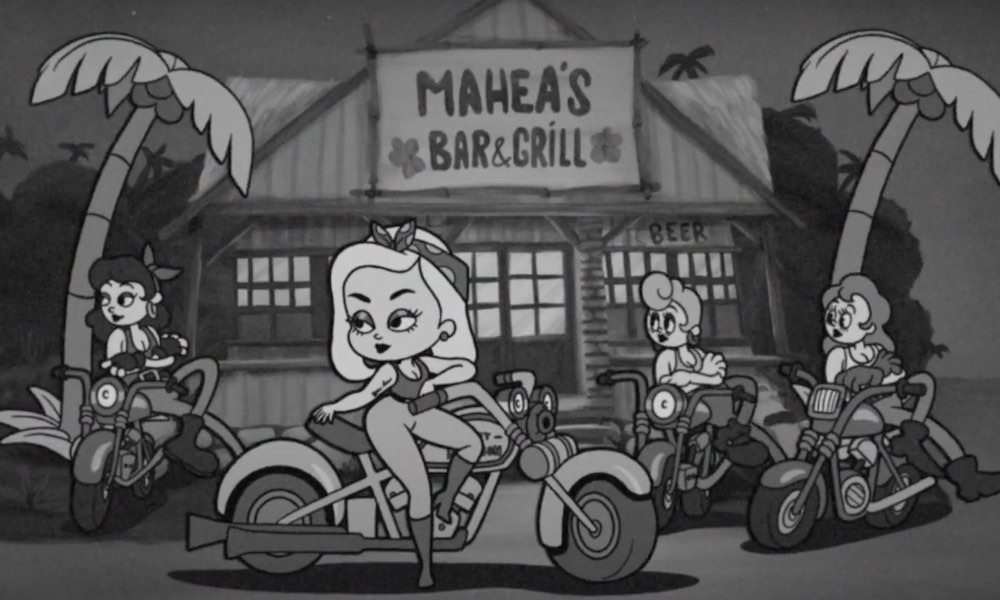 Katy Perry has a lot to smile about this week. The new mom, who just welcomed her first baby, is about to make another delivery on Friday – her anticipated new album, Smile. Ahead of the release, she launched a new video series around her album, with the first animated installment dropping yesterday. Today's visual reimagines "Harleys in Hawaii" as a charming, 1920s cartoon.
Katy Perry - Harleys In Hawaii (The Smile Video Series)
Perry introduced the video this morning, tweeting, "took my time capsule back to one of my favorite periods in animation and created a lil 1920s Hawaiian love story for you."
The black and white "Harleys in Hawaii" visual follows yesterday's VR-inspired "Never Really Over" clip, which gives viewers a first-person view of the monotonous, day-to-day life of an unseen animated protagonist. She wakes up, brushes her teeth, eats breakfast, does dishes…and then does it all again.
Last week, the American Idol judge shared her latest single, "What Makes A Woman," which celebrates women and their indefinable qualities. Perry, who dedicated the ballad to her daughter, also shared a stripped-down, socially-distanced performance of the song, along with her band.
In an earlier statement, Perry revealed that her fifth studio album chronicles "my journey towards the light – with stories of resilience, hope, and love." That sentiment can certainly be heard in the singles that the artist has already shared ahead of Smile's release – from the hopeful "Never Really Over" to the reflective "Daisies," to the triumphant title track.
In a recent interview with NPR, Perry shared that "I think maybe I'll look back [on Smile] and I'll be like, 'Oh, this is where the expansion happened. This is where the character was built. This is where the making of me showed up.' Because I don't think you really know who you are until you get thrown down the stairs of life and/or just punched in the face a couple of times. So I think this is going to be the beginning of the wholeness of me, not just one part."
She added, "I've always been very resilient…I definitely associate with this kind of phoenix from the ashes, learning from failing. Unfortunately, I have to do some of that in the public eye, but I just decide to get back up every time."
Smile is out August 28 and can be pre-ordered here.