Kavinsky 'Reborn' With New Album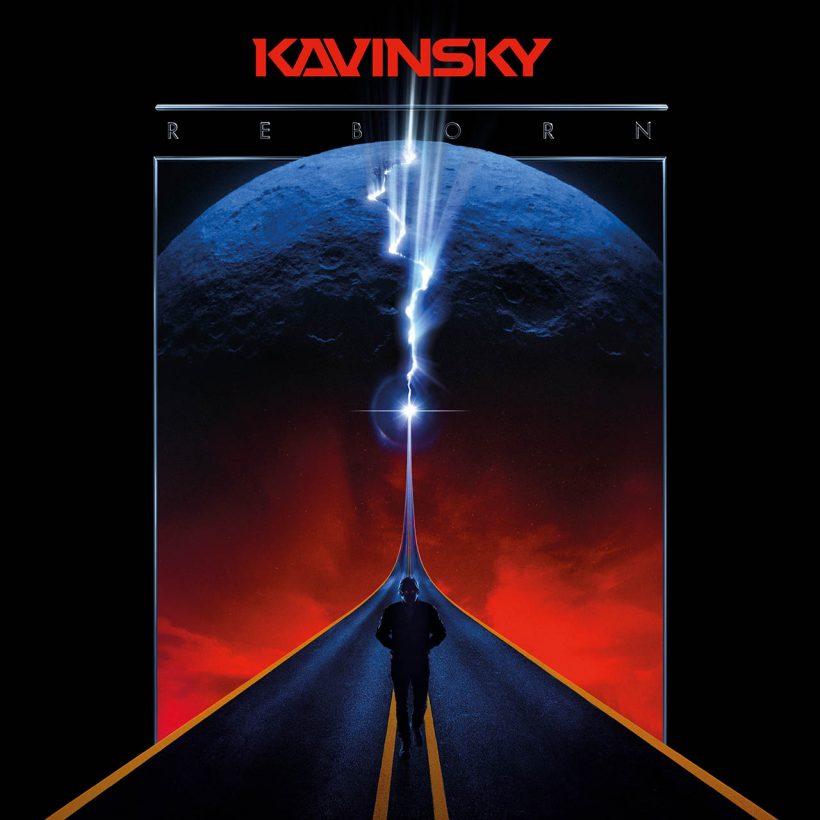 After a nine-year hiatus, French producer Kavinsky returns with his new album, Reborn, available now via Astralwerks/Record Makers. Reborn marks the long-awaited follow-up to the electropop artist's broadly-acclaimed 2013 debut, Outrun.
Alongside his album's release Kavinsky also shared the official music video for "Cameo," featuring R&B artist Kareen Lomax on vocals. Lomax, known for her collaboration on the Diplo/Paul Woolford hit "Looking For Me," also had a hand in writing the song's lyrics, alongside Feli Ferraro (Normani, Ozuna). Directed by Major Lazer-collaborator Filip Nilsson, the video for "Cameo" offers a sensual yet irresistible twist that will be infectious for listeners.
In a press release, Nilsson spoke about finding inspiration for the visual after watching a clip of stunt people. "It was like a dance, so well-choreographed. I thought, 'what if everyone was Kavinsky and beating the s__t out of themselves?'" he explained. "Cameos, lasers, stunts, an abandoned horse racing arena and insane FPV drone footage – it felt like a good mix, and it resonates really well with the Kavinsky legacy and with this track."
Nilsson continued, "the challenge on a shoot like this was to make sure no one got hurt. The drone flying among a crowd and chasing people jumping from tall buildings was tricky. It was also a strong moment seeing my friend Gaspard Auge from Justice do a cameo, swinging his ancient weapon."
Kavinsky - Cameo feat. Kareen Lomax (Official Video)
Ahead of the album, Kavinsky shared two captivating singles, including the retro "Renegade," featuring vocals by Cautious Clay, and "Zenith," with guest appearances from Prudence (formerly of the duo the Dø) and Diamond Nights singer Morgan Phalen.
A pioneer in the French electropop scene, Kavinsky (aka Vincent Belorgey) kept many fans guessing when he might make his return to recording. In a statement, he shared that the break from the spotlight allowed him to "try new things."
"After the sudden success of 'Nightcall,' [off Outrun] I didn't really want to record again," Kavinsky recalled. "I took two steps back and started to imagine what I was going to record after that, at my own pace. The break allowed people to forget about me for a little bit so that when I felt ready to return, I could perhaps try new things." Although his fans haven't forgotten about him, the wait for Kavinsky's return has made the release much more exciting.
Recorded in the late Philippe Zdar's Motorbass studio in Paris, Reborn is a clear-cut and carefully crafted tribute to the history of pop culture, put together by a very special artist with a unique ability to cite masterpieces from many fields, time and space while painting a precise and personal vision of the future. Infused with electronic, synth-pop and techno, this album is guaranteed to be deemed as a classic in a similar fashion to Outrun.
Listen to Reborn here and scroll down to view the tracklist.
Reborn tracklist:
1. Pulsar
2. Reborn [ft. Romuald]
3. Renegade [ft. Cautious Clay]
4. Trigger
5. Goodbye [ft. Sébastien Tellier]
6. Plasma [ft. Morgan Phalen]
7. Cameo [ft. Kareen Lomax]
8. Zenith [ft. Prudence and Margan Phalen]
9. Vigilante [ft. Morgan Phalen]
10. Zombie
11. Outsider
12. Horizon