Kelis' Landmark Debut 'Kaleidoscope' Set For 20th Anniversary Vinyl Reissue
The much-acclaimed album features the singles 'Good Stuff', 'Get Along with You' and the signature track 'Caught Out There'.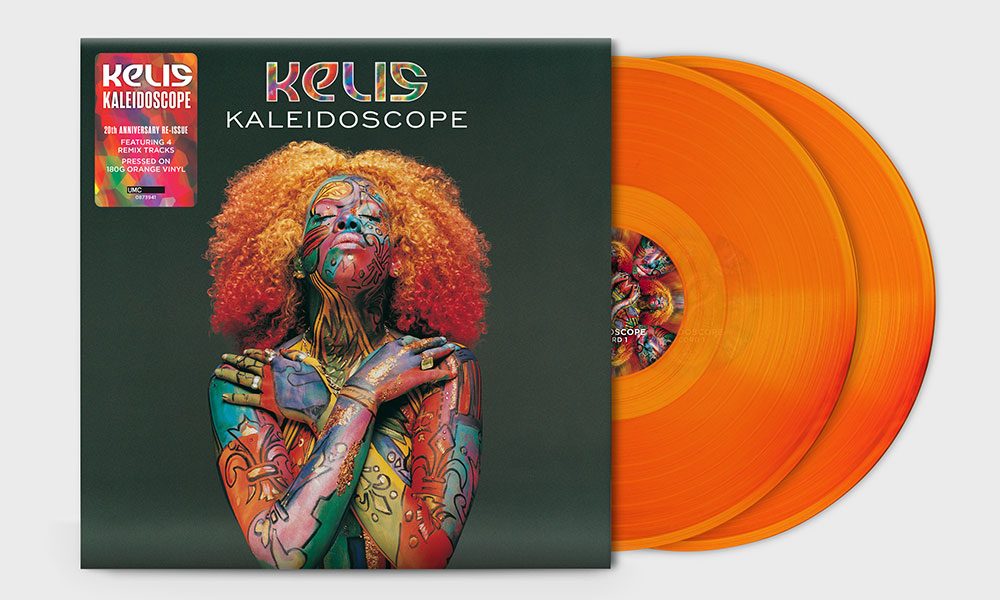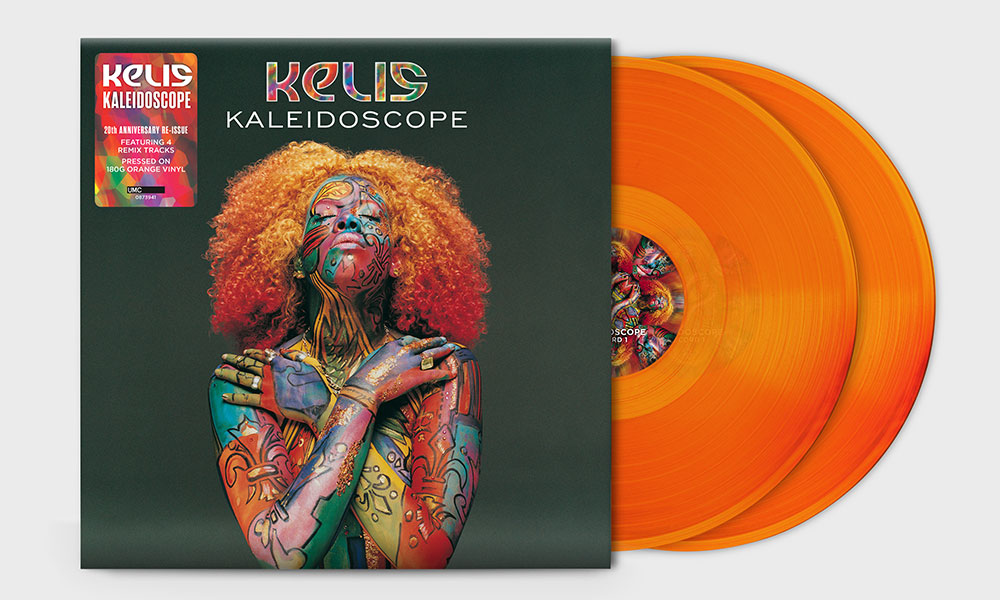 Kelis' landmark debut, Kaleidoscope, is set to celebrate its 20th anniversary with special vinyl and digital reissues through UMe on 21 February.
It's been 20 years since Kaleidoscope, the groundbreaking, game-changing debut album by Kelis. She recorded the album aged 17, naive to its everlasting resonance, and from the moment it was released, it was a bolt of lightning, ahead of its time, pioneering on all sides, from the bold Neptunes production to its sci-fi aesthetic. With features from Pusha-T, Markita and Justin Vince, Kaleidoscope is an album that's boundary-pushing – Afro-futurism feels as fresh and relevant today as it did on release and not only influenced, but defined music, culture and style for generations to follow.
Six studio albums and 39 singles later, Kelis is going back to where it all began, marking the milestone anniversary of Kaleidoscope with an extended digital release featuring six brand new reworks that have never previously been available digitally. Alongside this, a limited translucent orange 2LP deluxe (180g) vinyl will be released on 6 March, featuring four never before heard on vinyl alternative versions of 'Caught Out There (Neptunes Extended Mix)' and 'Get Along With You (Pharrell Edit, Soul Inside Radio Mix, Mix Show).'
The album which peaked at #23 on Billboard's Top R&B/Hip Hop Albums chart, features her singles 'Good Stuff', 'Get Along with You' and the signature track 'Caught Out There' which Pitchfork praised saying, "this post-breakup mania is a top-rate, ahead-of-its-time Neptunes production, with snapping keyboards accompanied by high-pitched tones that sound like dynamite exploding in space."
Kaleidoscope broke into the Billboard's Top 200 albums and landed a No. 7 spot on the UK top R&B Album chart where it was certified gold. Featuring the iconic line "I hate you so much right now", 'Caught Out There' ushered Kelis into the collective hipster consciousness with usage in MTV's Daria and a CK One advert for Calvin Klein. Celebrated upon release, Rolling Stone pointed at "the ultra-hip production duo the Neptunes [who] makes this interplanetary power-girl mix sound both danceably down-to-earth and shockingly new." SPIN embraced the album's diversity calling each track "another cool sound on an album full of them."
Kaleidoscope is out on 21 February and can be bought here.
Format:
UK English