Kenny Wayne Shepherd Discusses Brian May Playing His Song 'Blue On Black' In Ramblin' Man Interview
"The new Blue On Black's gone to No. 1 in the US and in Canada, so everything's really exciting right now", says the prodigiously-talented guitarist.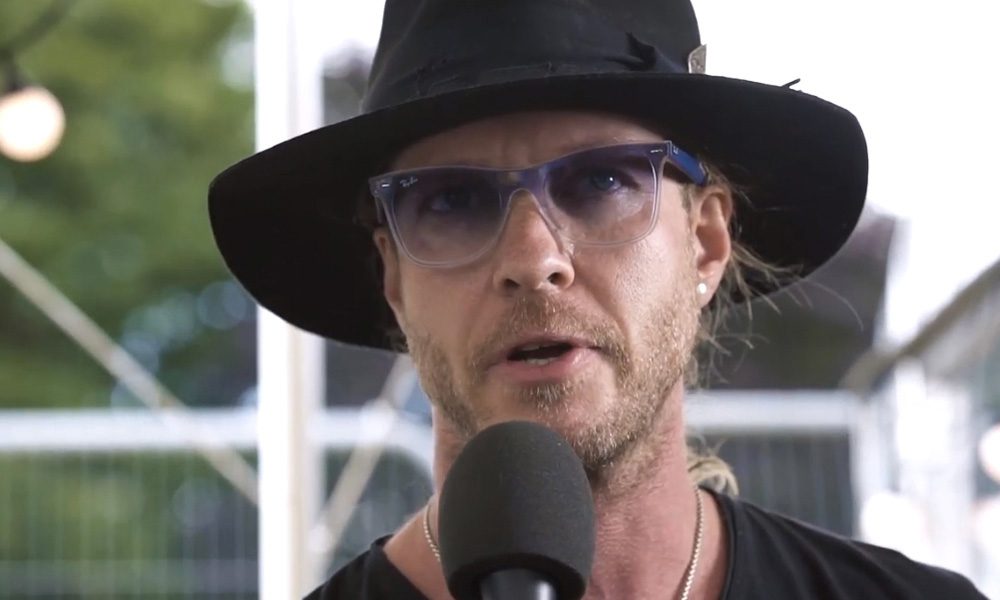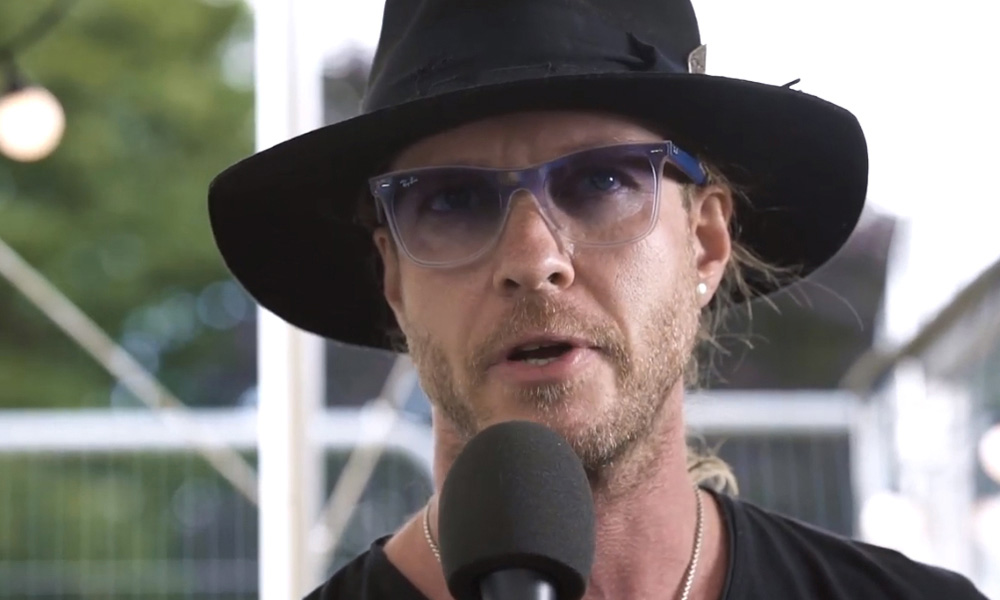 Kenny Wayne Shepherd is widely regarded as the poster boy for modern-day blues rock. Five times Grammy nominated, he's the recipient of two Billboard Music Awards and two Blues Music Awards and he's still only barely into his 40s.
Defying the notion that the blues is an old man's game, the prolific Louisiana blues man has released nine albums in his storied 20-year career and he brought his band to the 2019 Ramblin' Man Festival to perform a sizzling set in support of their recent album, The Traveler, released in May this year.
Indeed, Shepherd has achieved things most aspiring guitarists would sell off significant family members for, but then he's worked hard for it – ever since he was five years old.
"I did have guitar lessons, but they started after I'd already started playing", he tells Kylie Olsson in an exclusive uDiscover Music interview you can watch in full below.
Kenny Wayne Shepherd Interview: Learning To Play, Brian May Playing His Song (Ramblin' Man 2019)
"In my middle school, they also had a fantastic guitar class, but I'd been playing for five years at that stage. I also went to take a few lessons from a guy at a music store, but ultimately it's my own approach and the hours sitting at home playing that got me to where I'm at."
However, while there's no denying Shepherd's dedication to his art, his early guitar hero, the late Stevie Ray Vaughan also played a significant role in the young blues man's development.
"I first saw Stevie Ray play when I was 7 and that absolutely changed my life", he reveals. "The passion and the intensity he played with…I wanted to learn how to play with that sort of fire. That's when I really got serious about this and started to sit there with the guitar for hours every day, learning how to play."
Shepherd and his band have since enjoyed considerable success and their profile has recently been given a further boost after Five Finger Death Punch recorded a star-studded cover of their signature hit, 'Blue On Black'.
"Yeah, they originally recorded it for their latest record [And Justice for None] which came out last December", Shepherd furthers. "After it came out, they messaged me to ask if I'd like to play on a new version of it and I then heard they'd also got Brantley Gilbert and Queen's Brian May to play on it!
"So you've got a metal band in Five Finger Death Punch, classic rock with Brian May, country with Brantley Gilbert and blues-rock with me and it's really cool you've got all these genres coming together to do this song.
"'Blue On Black' was a No.1 for us when we put it on our second album, Trouble Is… twenty years ago and now it's blowing up again", he enthuses. "It's gone to No. 1 in the US and in Canada, so everything's really exciting right now."
Feeling lucky? Here's your chance to win a guitar signed by many of the artists who played at Ramblin' Man this year, including Airbourne, Allman Betts Band, Foreigner and Kenny Wayne Shepherd.
Format:
UK English