Kevin Drew Shares New Single 'All Your Fails'
The track is featured on his new album 'Aging.'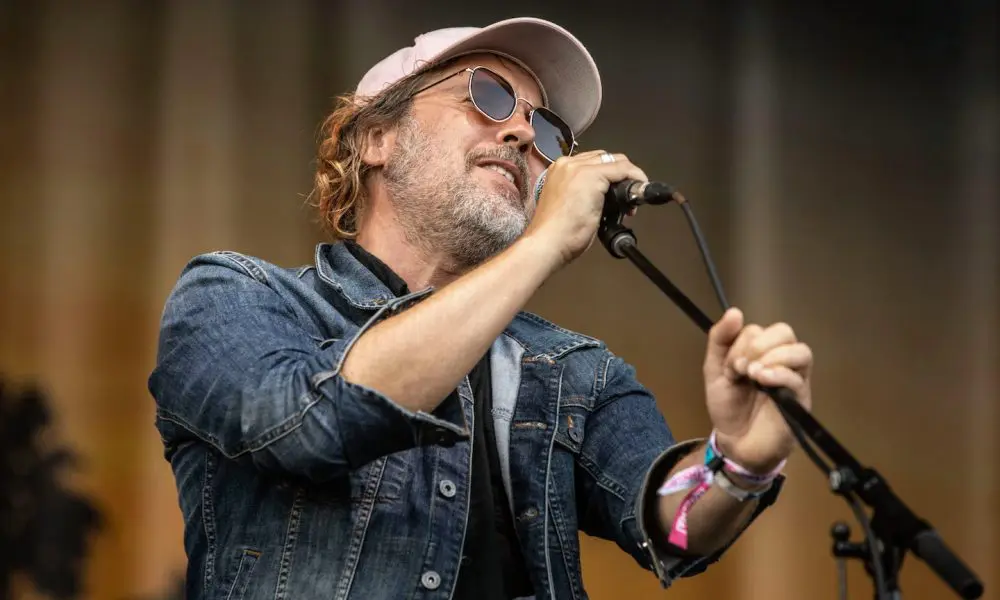 Broken Social Scene's co-founder and front man Kevin Drew has released the physical version of his most vulnerable, minimal solo album to date, Aging.
A full digital version of the album will be released on November 3. Aging's sonic profile sits in a similar place as beloved Broken Social Scene songs like "Lover's Spit" and "The Sweetest Kill"—beautifully dark, richly melodic, and tinted with shades of melancholy and longing.
The celebrated songwriter is also sharing another track from the album digitally, "All Your Fails." "The common ways we love and die," sings Kevin Drew on the propulsive new single. A classic indie pop ballad driven by churning guitars and swirling synth lines, Drew's breathless vocal performance perfectly conveys the sense of angst and urgency at the core of the song about possession.
"Live by the mirror, die by the mirror. The loops of the constant reflective trauma continue within exploring vocal ranges beside Lake Ontario. I have always kept a journal next to my mouth for better or worse. I hope you enjoy this struggle anthem for the outdoor bedroom lovers of yesterday," Drew reflects on the song.
Influenced by the passing of friends and mentors, as well as the health scares of friends and family, Aging brings together songs written over a decade marked by the signifiers of midlife—love, loss, and illness—all while wrestling with the hard truths of aging: How do you deal with the blunt-force impact of loss? What does it mean to look and feel different than you did before?
Aging was the inevitable title of Drew's meditative new record—because he was living everything that comes with it. Compared to his shambolic solo debut Spirit If (2007), with its 23-piece band and romantic musings, to the black-light synth-pop-tinged Darlings (2014) and its carnal obsessions, Aging's collection of minimalist piano ballads is more contemplative than anything Drew has released before.