The Killers Score Sixth UK Chart-Topping Album With 'Imploding The Mirage'
The Vegas outfit's new album debuted at the top of the UK album charts with sales of over 50,000.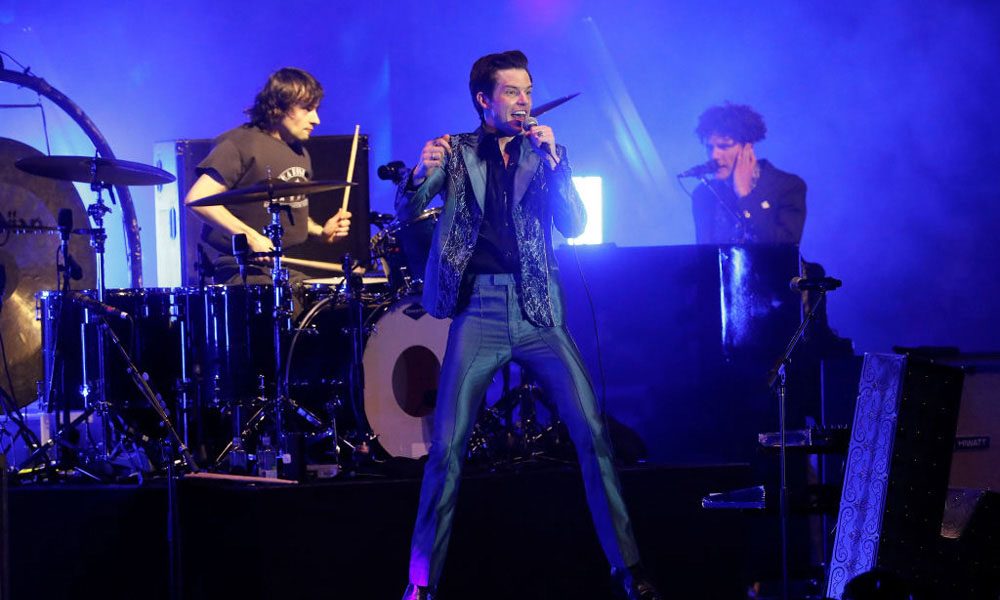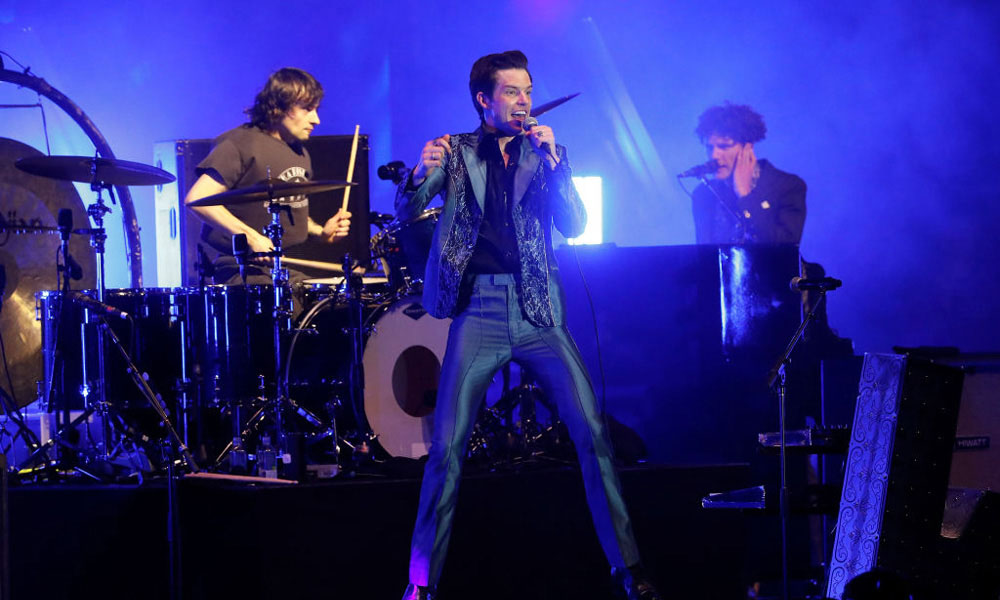 The Killers have secured their sixth No.1 in an unbroken run of chart-topping albums in the UK with Imploding The Mirage.
The Las Vegas outfit's new album debuted at the summit with sales of 50,391, according to the Official Charts Company. The result was boosted by a physical pre-sale in excess of 35,000.
Imploding The Mirage outsold the rest of the top eight albums put together. The first week sale was in line with their previous album, 2017's Wonderful Wonderful (51,756). Wonderful Wonderful currently has career sales of 182,853, while The Killers' debut album Hot Fuss is their biggest seller with 2,335,495 sales.
The success of Imploding The Mirage means that The Killers are the only international band to land six consecutive UK No. 1 studio albums from their debut, while frontman Brandon Flowers can add two more to that list, with his solo titles Flamingo (2010) and The Desired Effect (2015).
Despite the strong result for Imploding The Mirage, it wasn't quite enough to beat Lady Gaga's Chromatica (Polydor), which remains the year's fastest-selling album with first week sales of 52,907. Nevertheless, the No.1 for The Killers helped EMI secure first place on the AES Artist Albums market shares with 11.9%.
Elsewhere around the world, The Killers are also currently kings of the Australian albums chart, where Imploding The Mirage (Island/Universal) also debuted at No. 1. Its success earns Brandon Flowers and his team a third No. 1 on the ARIA chart and an eighth Top 10 album in Australia.
Produced by The Killers, alongside Shawn Everett (Alabama Shakes, Kacey Musgraves) and Jonathan Rado of Foxygen, Imploding The Mirage was recorded in Los Angeles, Las Vegas, and Park City, UT. also features a high-profile array of collaborators, including Lindsey Buckingham, kd lang, and Blake Mills, as well as Weyes Blood, Adam Granduciel (War On Drugs), and Lucius.
Imploding The Mirage is out now and can be bought here.