Kim Petras Recruits Nicki Minaj For The Alice Deejay-Sampling 'Alone'
The song samples Alice Deejay's 1998 classic 'Better Off Alone.'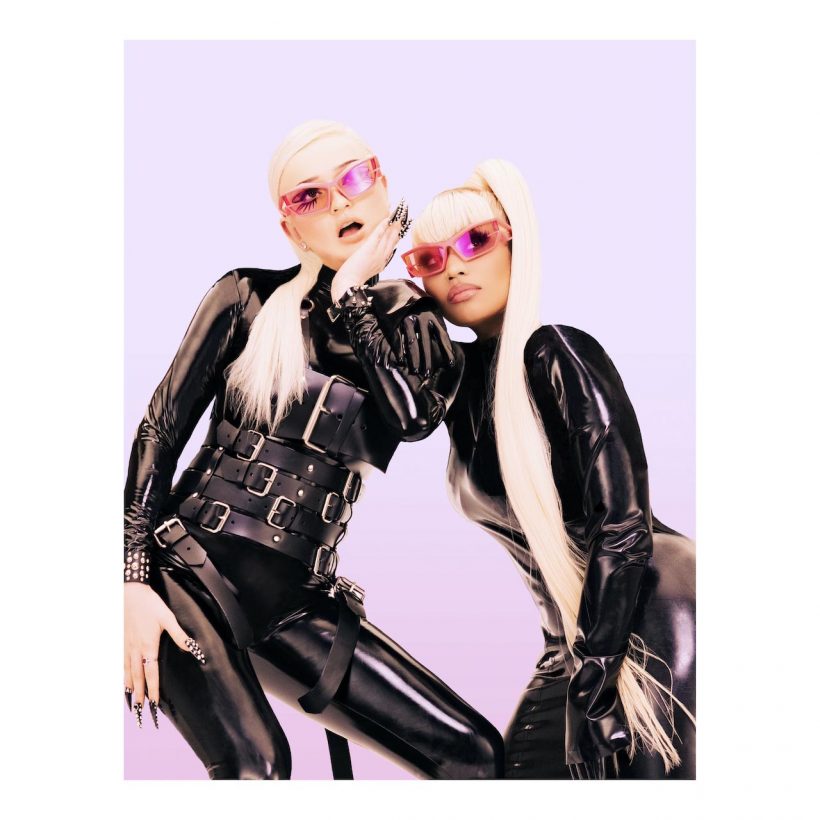 Kim Petras and Nicki Minaj have teamed up for "Alone," which features a promiment sample of Alice Deejay's 1998 dance classic "Better off Alone."
Petras handles the chorus, singing, "I've been tryna give it to you all night/ What's it gonna take to get you all alone?/ I just want you here by my side/ I don't wanna be here, baby, on my own." Nicki shows off some signature bars as well, spitting, "Kimmie bad/ Nicki ready, yes, we brag/ We throw jabs, b___h will get dragged." Listen to the track below.
Kim Petras & Nicki Minaj - Alone (Official Lyric Video)
Petras stopped by Zane Lowe on New Music Daily on Apple Music 1 to discuss the new track. Regarding getting Nicki on the track, Petras said, "It doesn't feel real still. Her singing 'it's Barbie and it's Kim Petras,' I cried, I was on the floor and then she calls me Kim Petty in it, which all my friends are like, 'how do we not come up with that our entire lives?' So she just changed my life in so many ways with that verse and that verse rips, I love her and I'm so inspired by her always, it's crazy to me.
"I don't know how she does it, but she's just the greatest ever. I'm so happy that she likes the song. We shot the music video together and she was like, 'Ugh, when I heard the song, I just loved it,' and that just made so happy. I feel like I've learned so much. I feel like I love her more. When the camera's on, it's crazy. She just goes into full superstar. Not that she's ever not a superstar, but she just turns it on so effortlessly and it's amazing to watch, and she was so nice to me and the dancers and everyone and was just really inspiring to see and to watch, and she was super encouraging and we just had a blast, so it was the best thing ever."