Lake Street Dive Announce 'Fun Machine: The Sequel' Covers EP
The project is out September 9 via Fantasy Records.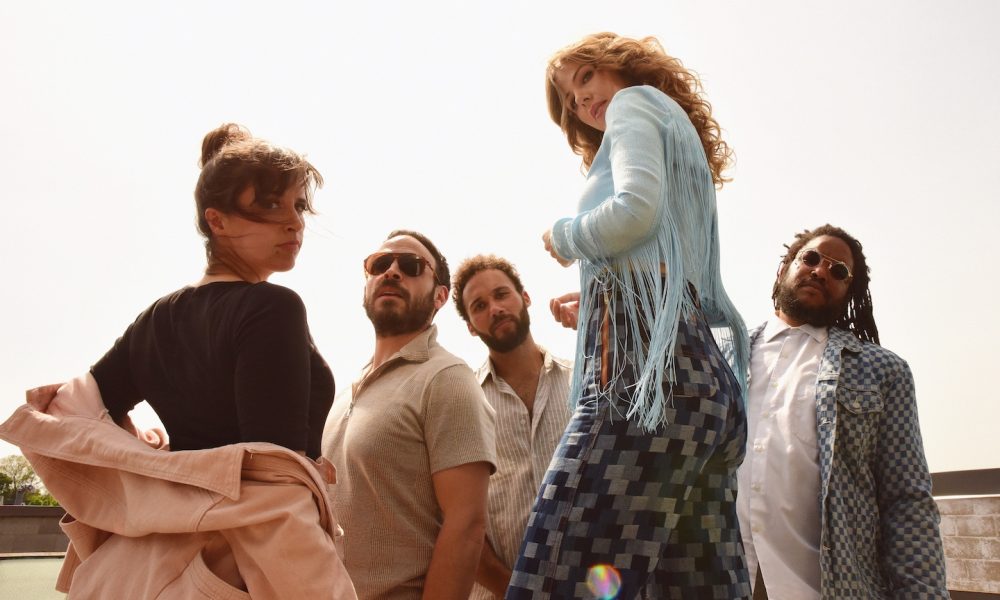 Lake Street Dive, vocalist Rachael Price; bassist/background vocalist, Bridget Kearney; drummer/background vocalist, Mike Calabrese; and keyboardist/vocalist, Akie Bermiss have announced a brand-new 6-track covers EP called Fun Machine: The Sequel, available digitally and on CD and cassette September 9, 2022, via Fantasy Records. Vinyl configurations will be available December 9, 2022.
Collectively, the band described the EP: "Imagine you walk into your favorite local dive bar and Lake Street Dive is on stage, doing our regular weekly gig for $5 a head. These are the songs we'd be covering there and how we'd be playing them. Some deep cuts, some sentimental favorites, and some (hopefully) epic crowd pleasers." To celebrate the announcement, the band has unveiled their cover of Bonnie Raitt's "Nick Of Time."
Lake Street Dive - Nick of Time (Bonnie Raitt cover) - [Official Audio]
For Lake Street Dive, the prospect of covering some of their favorite songs in the studio isn't merely an exercise in breathless adoration. It's an opportunity for artful re-invention, a way to acknowledge their inspirations while also advancing their own musical foundation⎯all in hopes of inspiring a new generation of fans along the way. On Fun Machine: The Sequel, they do just that—spinning these carefully chosen and beloved songs to new places in their own, entirely original way.
Produced by Robin MacMillan and recorded at Figure 8 Recording in Brooklyn and Lucy's Meat Market in Los Angeles (with contributions from touring guitarist/background vocalist, James Cornelison), Fun Machine: The Sequel is the band's second set of distinctive cover songs. While 2012's Fun Machine paid homage to their classic R&B, neo-soul, and jazz roots, Fun Machine: The Sequel expands the aperture a little wider.
The project features selections ranging from R&B and pop favorites like Dionne Warwick's (Burt Bacharach/Hal David penned) classic "Anyone Who Had A Heart," and The Pointer Sisters' funky "Automatic," to works by introspective singer-songwriters such as The Cranberries' gorgeous "Linger," Carole King's classic "So Far Away," Bonnie Raitt's era-defining "Nick Of Time," and even Shania Twain's suddenly resurgent pop-country anthem, "You're Still The One."