'The Late Late Show' Announces New Paul McCartney Special
Watch the new video previewing the show, which features unseen footage from Paul's return visit to Liverpool.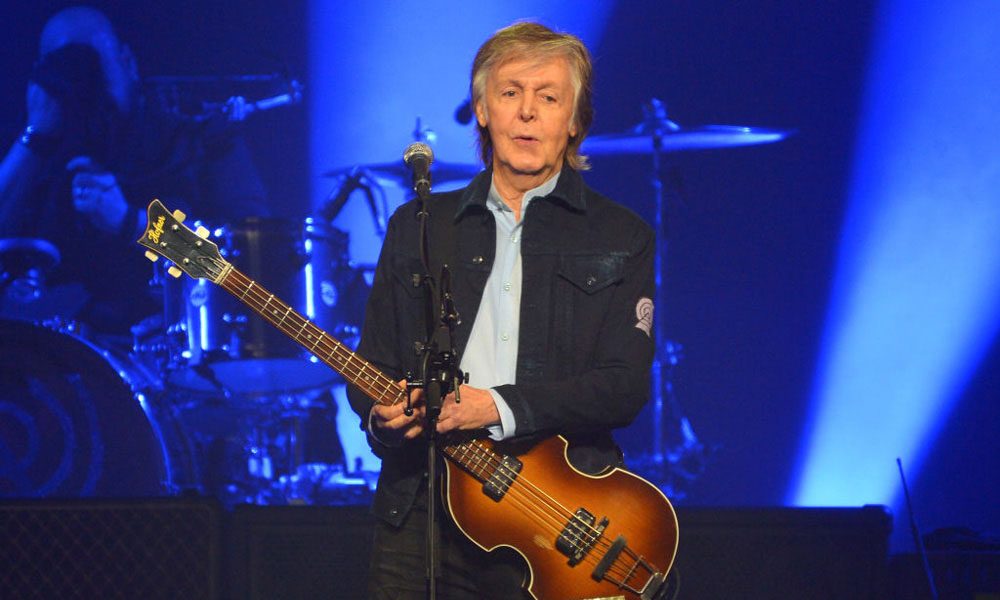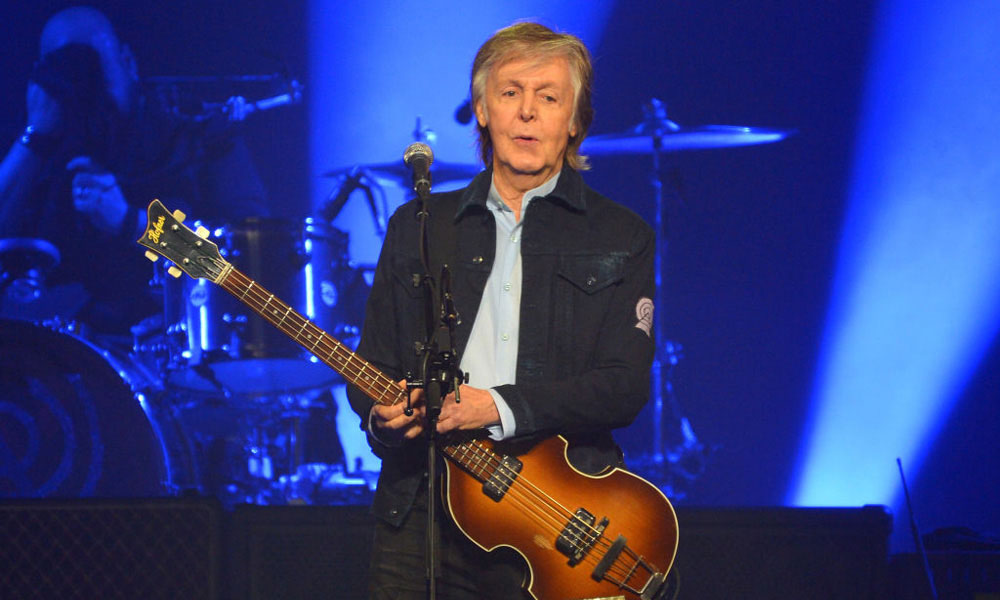 The spectacular response to Paul McCartney's appearance in Carpool Karaoke on The Late Late Show With James Corden in June is to spawn a follow-up show. The new hour-long documentary Carpool Karaoke: When Corden Met McCartney Live From Liverpool will air on 20 August at 8pm local time.
After the first feature documented McCartney's return to Liverpool with Corden, to visit the places in which he grew up, the show's Facebook site has posted a new skit in which the show's host returns the favour. The pair tour the show's office, "where the magic is made," and where the superstar is shown in a succession of increasingly mundane scenarios and locations, including the writers' room and the break room.
"I've got chills remembering some of the great, great times," says Corden, delivering a succession of comically underwhelming stories. McCartney affects a suitably bored expression. "Is this what you had me fly all the way out to LA for?", he asks. The new special promises a wealth of material that didn't make it into the first show.
McCartney's new album Egypt Station is due for release by Capitol on 7 September. It will feature the recently-issued ballad 'I Don't Know' and the rocker 'Come On To Me,' as well as 'Fuh You,' for which a new lyric video has been posted. The latest preview track is the only one on the album to be produced by OneRepublic's Ryan Tedder, as opposed to Greg Kurstin, with whom the former Beatle made the rest of the record.
In a series of Q&As published on his website recently, McCartney jokes: "I like all the songs on the new album, but if I had to choose one…'I Don't Know'!" He also reveals that Egypt Station features harpsichord quite extensively. Asked, randomly, why he is not wearing shoes on the cover of The Beatles' Abbey Road album, he says: "Well, the thing was, I turned up and like today it was a very hot day. And I happened to be wearing sandals, like I am today!
"So, I just kicked them off just because it was so hot and so I crossed barefoot. There was no special meaning behind it. It was just hot!"
Explore our Paul McCartney Artist Page.
Format:
UK English