Lenny Kravitz Makes TikTok Debut In Signature Oversize Scarf
'Grab your big scarf, it's the first day of fall,' he says in the video.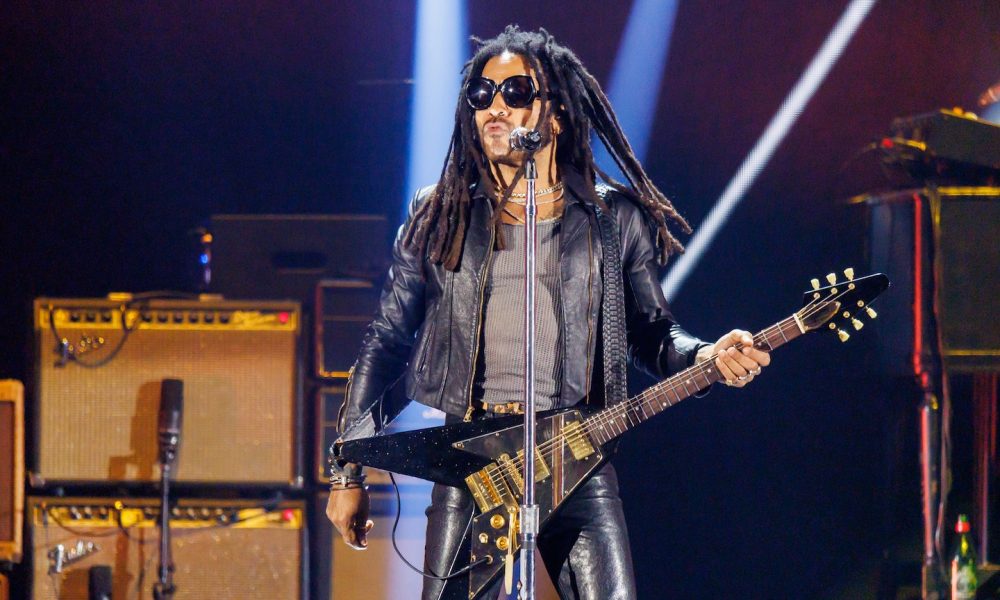 Lenny Kravitz has officially joined TikTok. In a delightful moment of self-awareness, the rock icon posted his first video in his signature and viral oversize scarf. "Grab your big scarf, it's the first day of fall," he says while walking outside. Check out the video here.
Shop the best of Lenny Kravitz's discography on vinyl and more.
Last we heard from Kravitz was in June, when he joined the likes of Billie Eilish, H.E.R., and Jon Batiste at a free, ticketed event entitled "Power Our Planet: Live In Paris" from Global Citizen. The event aimed to push world leaders and the private sector to commit to confronting the climate crisis.
Lenny Kravitz said in an official statement before the gathering: "The next generation are inheriting a planet that's being devastated by climate change. We have the power to change things with our voices and our actions. Join me on June 22, from wherever you are, and act today to save tomorrow."
Back in April, Kravitz paid musical tribute to his friend Harry Belafonte, following the death of the musician and activist. The guitar hero posted a clip on his YouTube channel of his own multi-instrumental performance of the "timeless song," as Kravitz called it, "How Long Have You Been Blind." He added the message "rest in peace, King."
The song was originally performed by the Dakota Sioux musician and political activist Floyd "Red Crow" Westerman, who was born on Lake Traverse Indian Reservation in South Dakota and was a member of the Sisseton-Wapheton Sioux Tribe. Westerman was also a country music singer, winning a record contract in 1969, when he released the album Custer Died For Your Sins. Belafonte often performed "How Long Have You Been Blind" during the 1980s.