Watch Lenny Kravitz's Tropical 'Tiny Desk' Concert
The rocker shared a thoughtful set from his home in The Bahamas.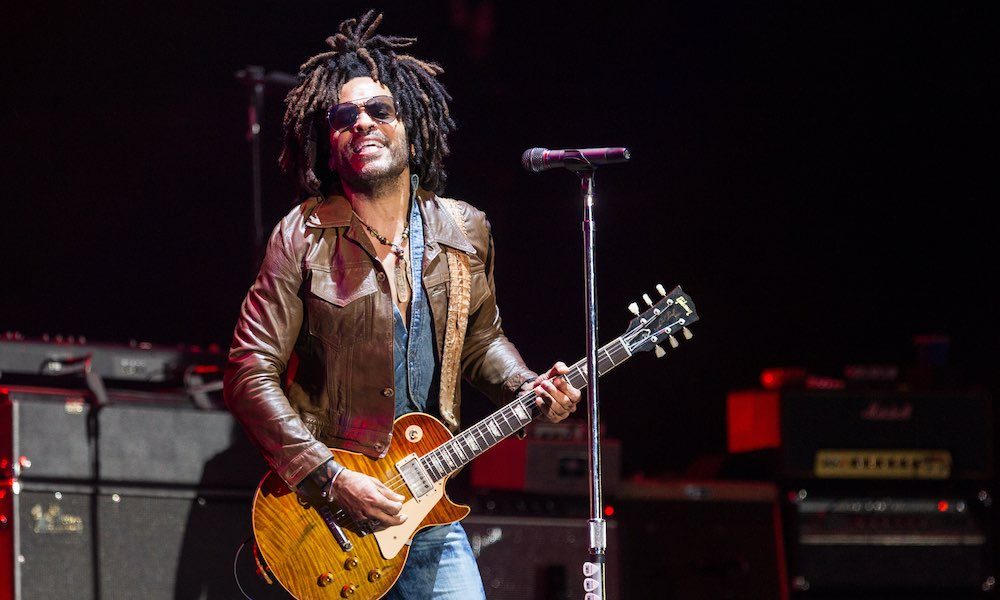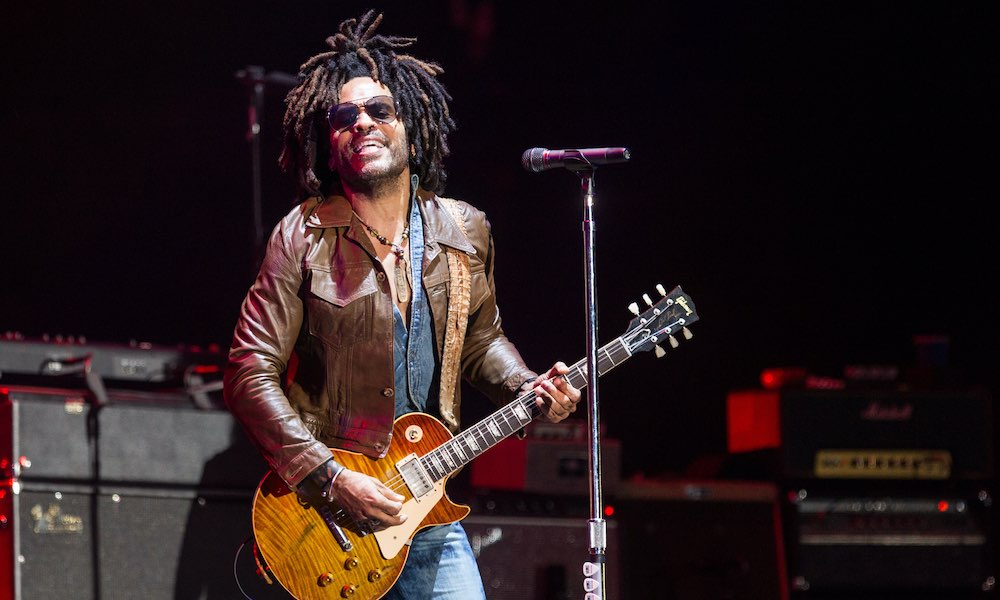 Lenny Kravitz was the latest guest on NPR's Tiny Desk (Home) Concerts series. The rock star performed three songs from the beautiful island of Eleuthera in the Bahamas, which he calls home. Kravitz was joined on guitar by his longtime collaborator, Craig Ross, and young mentee and recent Berklee College of Music graduate, Yianni Giannakopoulos.
Lenny Kravitz: Tiny Desk (Home) Concert
Backed by an 808 drum machine, the trio opened with a breezy rendition of "Thinking of You," Kravitz' 1998 ode to his late mother, actress Roxie Roker. The touching song, in which he sings, "I'm thinking of you/And all the things that you wanted me to be," originally appeared on his fifth studio album, aptly titled 5.
Kravitz dedicated the song "to all of those who are not able to be with their loved ones during this time of isolation." He also paid tribute to George Floyd, adding, "In the midst of all that is transpiring on our planet right now, it is a blessed time for introspection. More importantly, action." Kravitz then asked, "What side of history are you standing on?" before segueing into his reflective "What Did I Do With My Life?" off 2004's Baptism.
The artist concluded the cohesive set with the more recent "We Can Get It All Together." The anthem for unity, off 2018's Raise Vibration, offered a fitting and uplifting message, as the artist sang "Oh, it feels so good to be alive/I'm gonna do my thing, fulfill this life/Walking right in my path today/Yeah, I'm gonna hold your hand tight all the way."
In recent news, Lenny Kravitz announced the publication of his first memoir, Let Love Rule. Available in October, via Henry Holt and Company, the book will chronicle the first 25 years of the rock star's life, through the release of his 1989 debut album.
Listen to the best of Lenny Kravitz on Apple Music and Spotify.