Leonard Hubbard, Former Bass Player With The Roots, Dies At 62
Hubbard first joined The Roots in 1992, when the group was still called the Square Roots.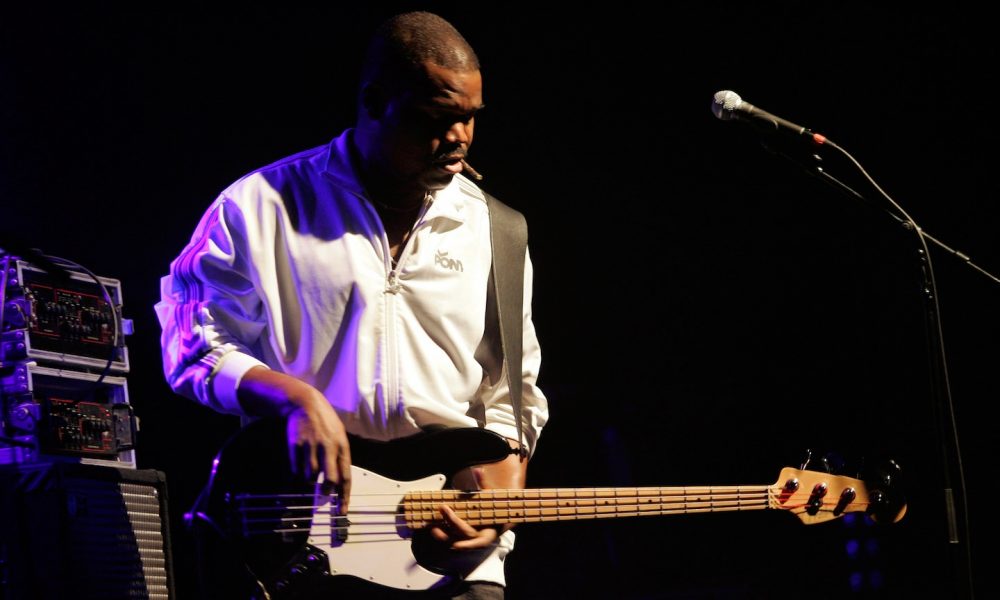 Leonard Hubbard, the bassist who played with Philadelphia hip-hop band The Roots for fifteen years, died Thursday at Lankenau Hospital. He was 62.
Hubbard's step-daughter India Owens confirmed Hubbard's death. The cause of death was multiple myeloma, a form of blood cancer, which he was first diagnosed with in 2007. He had been in remission until last month, Owens said. Hubbard lived in West Philadelphia.
Hubbard's wife told Philadelphia, Pennsylvania's ABC 6, "It happened quickly. He didn't suffer a lot." Hubbard played on iconic records such as Things Fall Apart as well as live Roots sessions with JAY-Z, Eminem, and others. He also worked on albums by MC Solaar, the Jungle Brothers, and Jaguar Wright. Hubbard, who was a graduate of Pittsburgh's Carnegie Mellon music program, was a fixture of the band during his tenure, remembered for his incredible bass playing and his trademark chew stick.
The Ultimate (Original '94 Version)
Hubbard first joined The Roots in 1992, when the group was still called the Square Roots. He played on every one of the band's album until he left the group in 2007, from 1993′s Organix to 2006′s Game Theory.
Hubbard grew up near Philly musical legends like Kenny Gamble, Leon Huff, and the members of M.F.S.B. Hubbard joined The Roots ahead of their studio debut album after the busking act and jam band previously featured Josh "The Rubberband" Abrams, who left the act to pursue college.
"Music is all about what you're exposed to, and I've been exposed to many different things," Hubbard told Bass Player in 2003. Leonard also shared, "If you want to play Hip-Hop bass, you have to own a beat machine, you have to know the metronome, and you need some sense of rhythm and timing. But here's the main thing: You have to listen to yourself play. Record yourself playing a bass line for five minutes. If you can play something fast, then try playing it slow, melodically and groovin', and make it sound just as good as it did when you played it fast.
"Listen to it and hear where your playing got weak, and ask yourself why three minutes later you played a fill that messed up the pocket. Even bassists who listen to Hip-Hop sometimes don't understand the discipline, because once they get on stage and start feeling it, they think, The faster I play, the more exciting! But playing hip-hop is a different discipline. It's all about listening, understanding the pocket, and knowing your place in it."