Jonny Greenwood Pens New Song for Paul Thomas Anderson's Movie 'Licorice Pizza'
The soundtrack features appearances from Jonny Greenwood, David Bowie, Paul McCartney and more.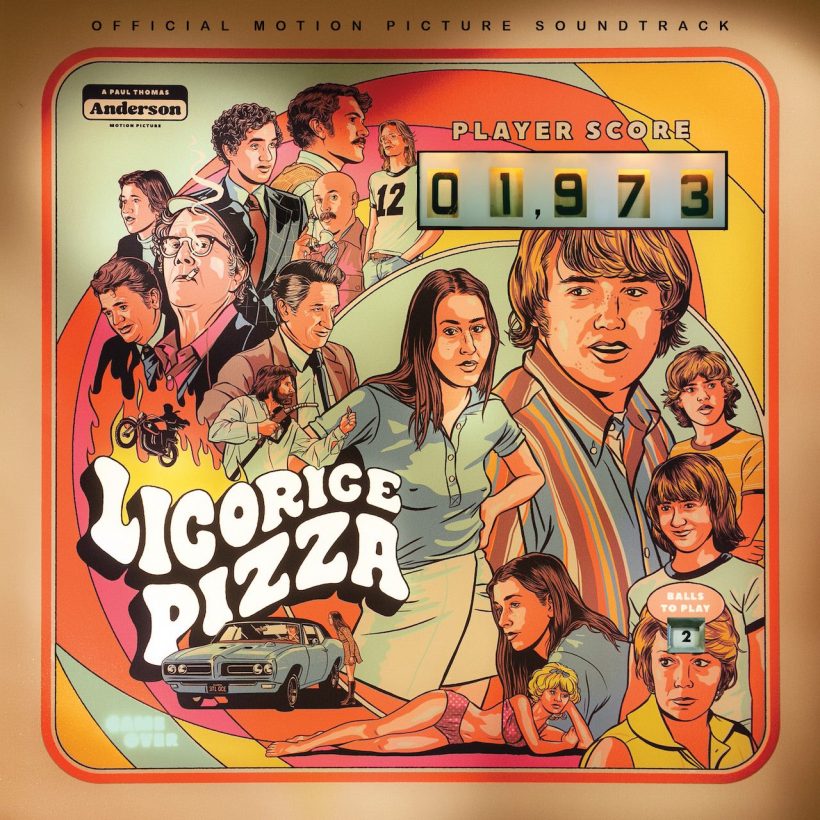 Now that Paul Thomas Anderson's latest film Licorice Pizza has hit select theaters ahead of a widespread release on December 25, the movie's official motion picture soundtrack has landed on streaming. The 20-track capsule of songs arrives via Republic Records.
Licorice Pizza (Original Motion Picture Soundtrack) features appearances from over two dozen artists including Bing Crosby, Buddy Collette, Chris Norman, Chuck Berry, David Bowie, James Gang, Jonny Greenwood, Nina Simone, Paul McCartney, Taj Mahal, The Andrews Sisters, The Doors, Wings, Steve Miller Band, Sonny & Cher, Suzi Quatro, Mason Williams, Gordon Lightfoot, Donovan, Clarence Carter and more. The extraordinary guest lineup is a nod to the film's 1970s setting.
Jonny Greenwood - Licorice Pizza (Official Audio)
Radiohead lead guitarist and keyboardist, Greenwood helmed the instrumental title track for the film. The musician has scored a number of Anderson's films including There Will Be Blood, Inherent Vice, and The Master. Most recently, Greenwood provided the score and soundtrack to ​​Pablo Larraín's Spencer, looking closely at the mindset of the late Princess Diana one Christmas weekend in the days leading up to the end of her marriage to Prince Charles.
Licorice Pizza is a coming-of-age film set in San Fernando Valley. It stars HAIM sister Alana Haim as well as Cooper Hoffman, Sean Penn, Tom Waits, Bradley Cooper, and Benny Safdie.
The film's soundtrack will be made available on vinyl via a limited edition first pressing on December 10 with a special red vinyl available only at indie record stores. The title Licorice Pizza itself comes from a musical reference.
"After many months of banging my head against the wall trying to figure out what to name this film, I concluded that these two words shoved together reminded me the most of my childhood," Anderson told Variety.
"Growing up, there was a record-store chain in Southern California called Licorice Pizza. It seemed like a catch-all for the feeling of the film. I suppose if you have no reference to the store, it's two great words that go well together and maybe capture a mood."
Stream or purchase Licorice Pizza (Official Motion Picture Soundtrack).