Lil Baby Releases Charity Single 'Merch Madness'
Merch Madness was part of Fanatics' Global Volunteer Day.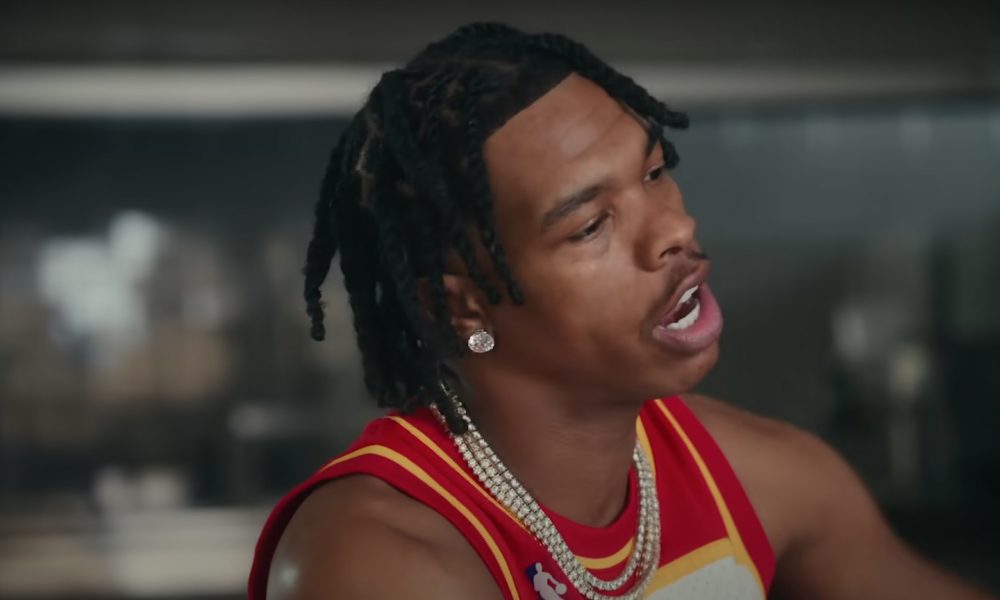 Lil Baby, digital sports platform Fanatics, and VaynerMedia have partnered to create an original single and music video celebrating Fanatics' Merch Madness initiative.
Recapping this incredible day, the video follows Lil Baby as he participated in several donation locations alongside Fanatics CEO Michael Rubin, Tom Brady, Eli Manning, Meek Mill, DJ Khaled, Quavo, Joel Embiid, Jayson Tatum, Chris Paul, Russell Wilson, Odell Beckham Jr., Micah Parsons, Lil Durk, Robert Kraft. and more. The video was produced by Richie Souf and Eva Nosidam.
Merch Madness was part of Fanatics' Global Volunteer Day which took place on June 27 and became the largest one-day charitable merchandise giveaway of all-time. Throughout the day more than 300,00 pieces of licensed apparel were donated to approximately 100,000 underserved youth and their families in nearly 100 locations across the US.
No stranger to philanthropy, Lil Baby is giving away all royalties from the single to charity and he continues to be one of the most community-minded rappers in the game. Previously, the Atlanta native refurbished deteriorated basketball courts, gave out 200 bikes to children and teenagers in need, gave away 2,000 winter coats, set up scholarships to deserved high school kids, and provided a whole Footlocker store of shoes to those in need. In 2020 the Grammy-winner gave away the millions he earned from the proceeds of his single "The Bigger Picture" to charity.
Back in March, shortly after Lil Baby's 2020 hit "Low Down" became the unofficial anthem of the Cinderella Kansas State Men's Basketball team during the NCAA Tournament, the song launched into the Top 10 of Billboard's Hot Rap Songs chart.
In the clip, which you can watch here, the K-State Wildcats clap along to the song and get amped up as they prepare for a game.
The song is featured on Lil Baby's breakthrough 2020 album, My Turn. Upon release, the album received nearly unanimous acclaim. In their review, Billboard said, "Style is a slippery, subjective rubric, but the best Lil Baby songs ooze with charisma and confidence. Lil Baby is at his best when he's vivid in his descriptions of everyday life.