Lionel Richie's 'Stuck on You' Featured In Pringles' Super Bowl Commercial
The country-inspired 1984 hit was a stylistic departure for the best-selling singer-songwriter.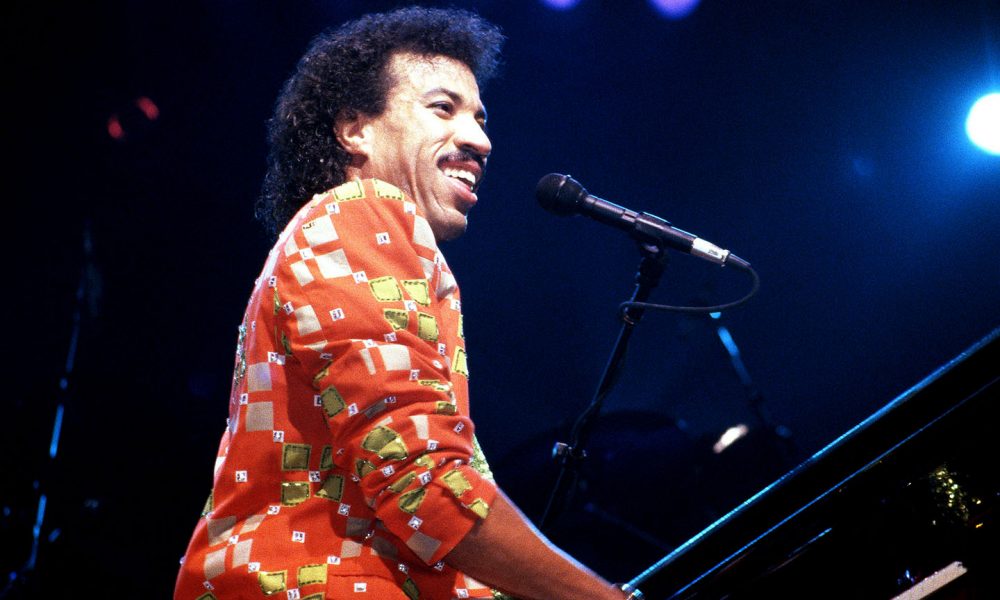 Ahead of the 2022 Super Bowl game between the Los Angeles Rams and Cincinnati Bengals, Pringles premiered a new ad for their chips, with a witty use of Lionel Richie's "Stuck on You" in the background. The commercial centers around a young man whose hand gets stuck in one of Pringles' signature cylindrical containers, while reaching for the very last chip. Throughout the years, he grows up, spending birthdays, weddings, and even raising his son without the container coming off.
Richie's "Stuck on You" offers the perfect soundtrack to the 90-second spot, and delivers a very literal reminder that the container is, actually, stuck.
Originally released in 1984, the song marked the fourth single off Richie's sophomore solo album, Can't Slow Down, and became a massive hit for the singer-songwriter, peaking at No.3 on the US charts. "Stuck on You" also served as a deviation from the artist's usual sound, with Richie opting for a country music influence instead. The cover art for the single found him sporting a cowboy hat, and the song appeared on the genre's chart after release.
In 2012, Richie revisited country stylings, with his album Tuskegee. On the tracklist, he reimagined "Stuck on You" as a duet with country star Darius Rucker. The duo teased the song during a 2011 live performance at the Country Music Awards and were later nominated for the "Music Event of the Year" category.
"I am thrilled to receive my first nomination from the CMA. I am so grateful to the country music community for embracing this project and making me feel so at home. To share this nomination with my friend Darius Rucker makes it even more special. I have a CMA nomination and a friend for life. It doesn't get much better than that," Richie said.