Toronto-Born R&B Star Liyah Katana Shares Debut EP '8'
The project is out now courtesy of Nycesound/ARTium Records/Def Jam Recordings.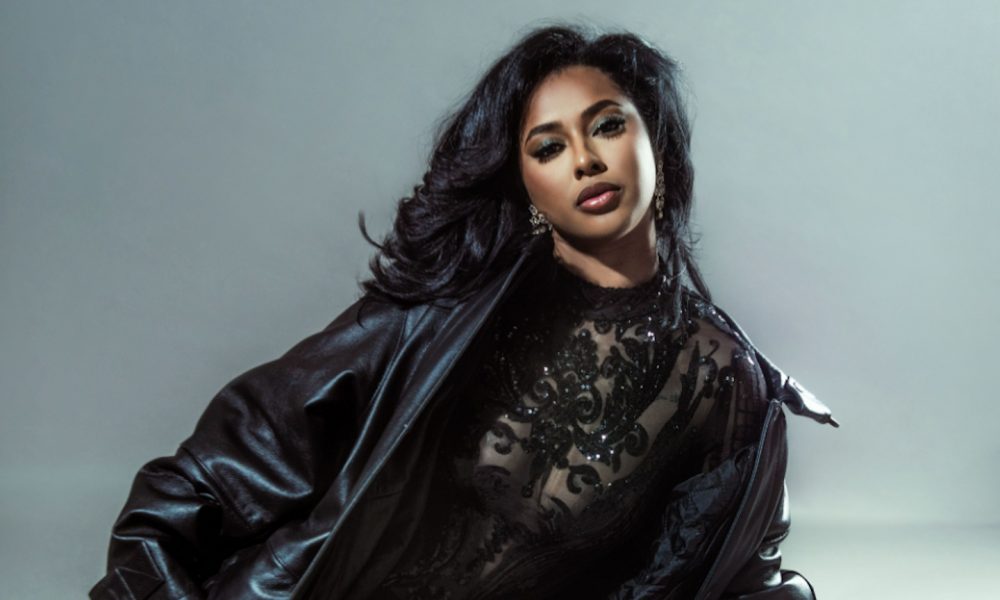 Liyah Katana—the 20 year-old Toronto-born R&B singer and songwriter–has shared her debut EP, 8. The project is out now via Nycesound/ARTium Records/Def Jam Recordings.
The eight-track EP takes listeners on a journey through the vulnerability of relationships while showcasing Liyah's impressive vocal range. On tracks like "Toxic," Liyah taps into island vibes with its steel drum-driven groove and head-nodding bounce. Meanwhile, Liyah's verses simmer into a seductive refrain as she confesses, "What we do is toxic, but somehow I can't stop it." Maintaining this momentum, it concludes with an invitation, "Come pull up on me." Other tracks like "Evol" and "Circles," showcase a more introspective and evocative side of the singer.
Katana recently set the stage for the EP with the release of her first single "Str8," which has amassed nearly half-a-million streams and is at the top of Soundcloud's Top 50 R&B Charts, in addition to 500K YouTube views on the music video. Earning critical acclaim, Complex Canada touted it among the "Best New Canadian Tracks This Week," going on to praise it as "an ode to solidarity, finding strength in herself rather than searching for validation in others." YouKnowIGotSoul also plugged the track, while Bong Mines Entertainment proclaimed, "she sings passionately over a piano-laden melody that swells with the weight of her raw emotions."
Liyah realized the power of her voice as a kid in Mississauga, Canada. Her parents played classic hip-hop and R&B, and she participated in a praise group and recorded covers of her own at just 12-years-old. With key inspirations ranging from Whitney Houston and Brandy to Kendrick Lamar, she immersed herself in writing and recording. As the pandemic quieted the world, she scoured YouTube for beats and wrote her own lyrics to them. She caught the attention of Nycesound Production Founder Terry "T-Nyce" Opoku and inked a deal with the label.
8 Tracklist:
Trippin
2AM
EVOL
Circles (feat. Huey V)
One Night
Toxic
Str8
Don't Wanna Be Friends