Lophiile Announces 'The Good Days In Between,' Shares 'Goldfoil'
'The Good Days In Between' is out June 9 courtesy of Bluewerks.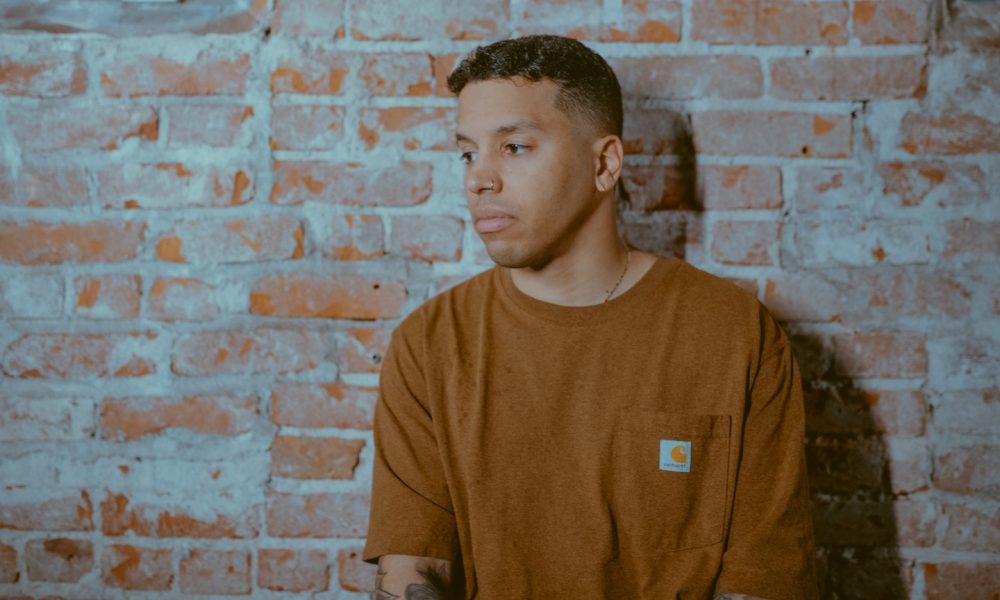 Multi-instrumentalist and producer lophiile has announced The Good Days Between, a vibrant new collection that comes out June 9 via Bluewerks.
The eight-track EP further solidifies lophiile's reputation as a torchbearer for a new generation of producers melding jazz, hip-hop, and R&B sounds. To celebrate the announcement, lophiile has shared lead single "Goldfoil."
The latest sonic adventure from lophiile is a musical diary of his time spent living in London, a heartfelt ode to the creative melancholy of the city's atmosphere, weather, and music. The rhythms, harmonies, and textures intertwine into a mosaic that pays tribute to an enchanting and somber muse.
The Good Days Between marks lophiile's first release since his 2019 EP To Forgive, which followed his work as a member of Radiant Children, a contemporary R&B trio who released their debut EP TRYIN' in 2018.
It's been an exciting time for fans of the Bluewerks label, which is a collaboration between Blue Note and Astralwerks. In February, the two labels released the sixth installment of Bluewerks, the iconic labels' collaborative Lo-Fi series, which brings together downtempo electronica and jazz-infused sounds.
Bluewerks Vol. 6: Open The Window yet again features another standout cast of Lo-Fi's latest and greatest creators, including the likes of Nokiaa, Moderator, Bobby Dreamz BIG, Otis Ubaka, Gregory David, Living Room, Rosoul, and Viktor Minksy. The new collection signals a new beginning and a breath of fresh air.
That February takeover was yet another example of the Bluewerks series' runaway success, which has only been growing since the first EP's release in 2021. So far, more than 25 million streams of the Bluewerks releases have been racked up across all platforms, while they have also received prominent placements on multiple taste-making playlists, including Spotify's "Lo-Fi Beats," Apple Music's "Beatstrumental," and YouTube's "Lo-Fi Loft."
Previously, Astralwerks and Blue Note celebrated Christmas with Bluewerks Vol. 5: Warm Up, which was released in December of 2022.