Lorde Says She's 'Getting Nearer' To Writing Big Pop Songs Again
'…The banger will always be on the horizon,' Lorde said.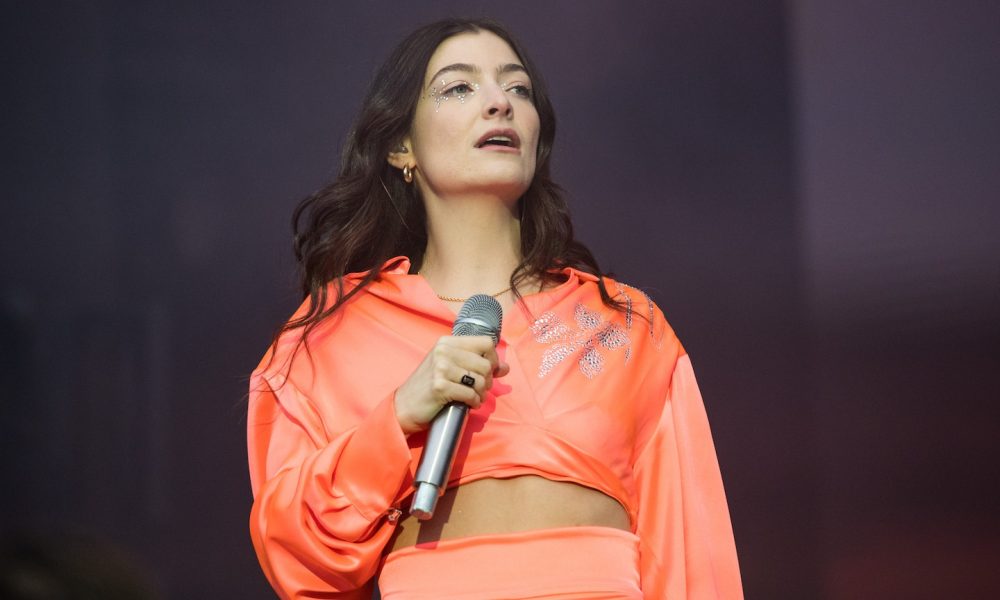 During Lorde's third Solar Power show at London's Roundhouse on June 3, she spoke to the crowd about writing massive pop songs, and reflected on the nine-year anniversary of her breakthrough smash "Royals."
"Over the years, I've been lucky enough to share in those moments with you because, in my opinion, a banger is not created until the audience participates," Lorde said. "You can write a good pop song but you are the ones that turn it into that thing that we all know to be a banger."
She added, "We've had a really difficult, painful, lonely few years and artists take that, and they process it and they make something that's maybe quieter, or more private. But the banger will always be on the horizon. I want to say thank you for being so welcoming and wonderful on this tour. I'm getting nearer to that zone again, where all I'm going to write is those sort of songs for us all to dance to, and to feel in our hearts. Thanks for changing my life."
Last month, Lorde launched her own curated station on Sonos Radio, called SOLARSYSTYM. The station saw the singer looking back throughout her life and career, from her youth to now, charting the pivotal moments and artists that impacted her along the way. Artists featured included J Dilla, Cocteau Twins, Radiohead, and more.
"SOLARSYSTYM is like stepping into my brain, giving listeners a front row seat to the songs that have meant a ton to me and my life," Lorde said in a statement announcing the station.
"It is a collection of forms, gravitationally bound, a handful of planets, dozens, more dwarf planets, and countless little rocks. All reflecting light from a sun. These are the forms that have altered my course for better.
"Everything from the tunes my parents pulled from their super sick CD tower to the songs I ripped off YouTube as a pimply teen to the records I include in full because they were that shapeshifting for me as a thinker and feeler."