'Lustre Parfait' Provides Taste Of Posthumous Gord Downie And Bob Rock Project
'Lustre Parfait' is the first song from the duo's long mythologized collaboration.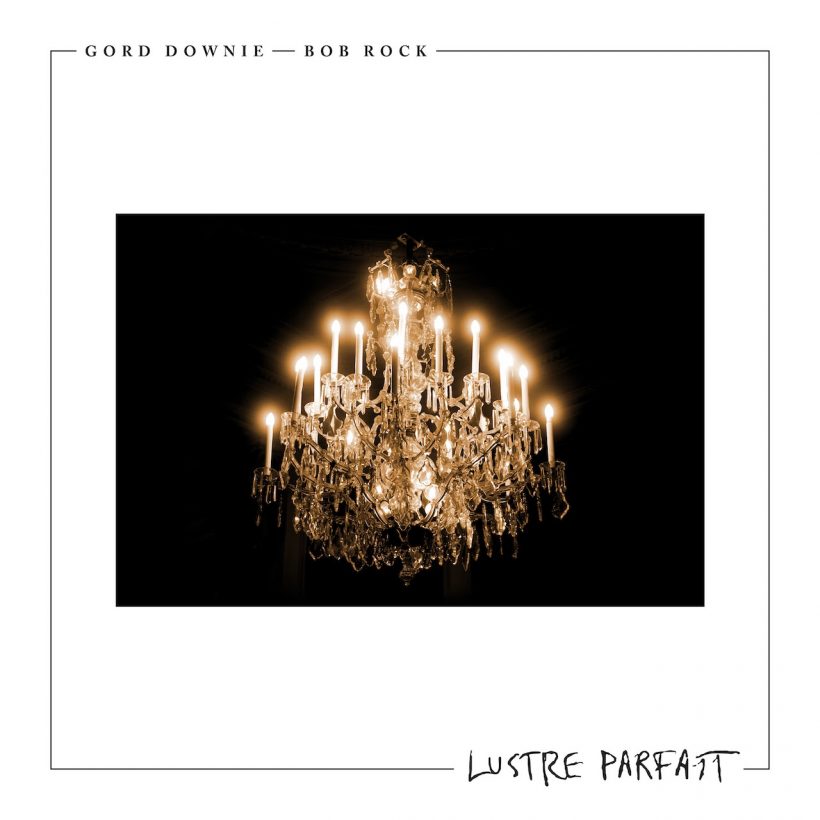 More than a decade in the making, Gord Downie, the iconic late frontman of The Tragically Hip, and Bob Rock, the legendary producer perhaps best known for Metallica's Black Album, have shared "Lustre Parfait"–the first song of their long mythologized collaboration.
Shop the best of The Tragically Hip on vinyl and more.
Inspired by their brotherhood in rock n' roll, "Lustre Parfait" is electrified and resplendent, created in reverence to the magnitude of music itself. Blending poetry and power in lavish measure, the song bursts out of the gate with breakneck pace, organ flourishes, and horn blasts, inspiring Gord's thoughtful verse and explosive chorus–a booming invitation to "gather in the dark" for that silent, deafening moment when the lights go down and the stars start to star.
Gord Downie & Bob Rock - Lustre Parfait (Official Visualizer)
Defiant, with a crystal clear fury in his voice not heard since The Tragically Hip's Man Machine Poem farewell tour, Gord unfurls pristine lyrical strands from Rock's cathedral of sound, divining imagery both raucous and gothic–"we float above the wreck … like A Scene From the Deluge."
Compared to the raw intimacy of Downie's posthumous solo releases–2017's letter to loved ones Introduce Yerself, and 2020's ghostly goodbye Away Is Mine–"Lustre Parfait" is a rallying cry from a voice that echoes loud and clear: Gord Downie, in the pocket of a gleaming rock band, relentless, lit up by the risk of collaboration, blazing on the edge of experimentation.
Downie and Rock's collaboration began when they first worked together on The Tragically Hip's World Container (2006) and We Are The Same (2009). It was after the production of the second outing that Downie asked if Rock had music he could write lyrics for. The sonic spaces that Rock would provide incited Downie to delve into the depths of his notebooks, armed with the musical clues to find the brilliance mapped therein.
"First and foremost Gord was my friend, and having the opportunity to work with him on these songs was one of the biggest highlights of my professional life," says Rock. "I am grateful that I got to witness his genius in such close proximity."