Listen To Lyle Lovett's New Album, '12th Of June'
Lovett will play four sold-out nights at City Winery-Pier57 in New York City next week.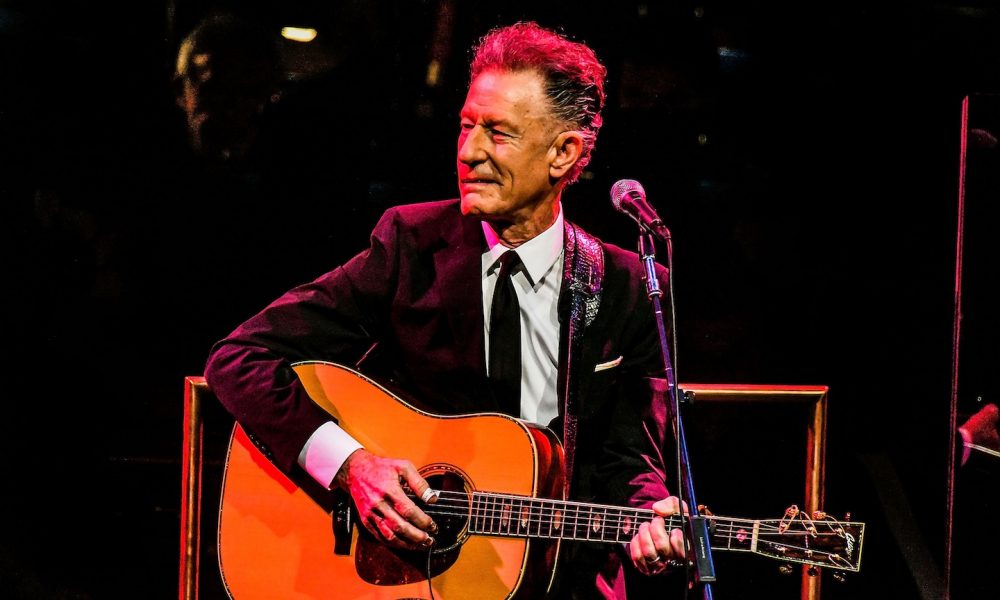 Lyle Lovett has released his new album, 12th of June. The new album from the four-time Grammy-winning singer, composer, and actor Lyle Lovett is out via Verve Records.
The album—his first in ten years—is receiving widespread critical praise: "Few artists can bring all of these moods and sounds into one place and put a personal stamp on them all; Lyle Lovett does that," says The Wall Street Journal. Adds American Songwriter, "As always, Lovett's ability to shift his stance while still maintaining an essential engagement, is factored into his ability to achieve his primary goal, which is simply offering his audiences the enticing entertainment he's known for. Not surprisingly then, the 12th of June provides another one of his timeless treats."
Produced by Chuck Ainlay and Lovett, 12th of June features a mix of new originals, including previously released singles "12th of June" and "Pants Is Overrated," standards by Nat King Cole and Dave Frishberg, and a Horace Silver instrumental, representing Lovett's dynamic live performances with his Large Band. Coupled with his gift for storytelling, the new album continues to highlight Lovett's ability to fuse elements of jazz, country, western swing, folk, gospel, and blues in a convention-defying manner that breaks down barriers.
A lot has changed for Lovett since 2012 record Release Me, which debuted Top 10 on Billboard's Top Country Albums and whose title track reached No.1 on the Americana Radio Singles Chart. He's gotten married, had twin children, and signed with a new label in Verve Records.
Moreover, Lovett will play four sold-out nights at City Winery-Pier57 in New York City next week, followed by an extensive 2022 tour with his Large Band including co-headlining dates with Chris Isaak. Lovett and his Large Band will make stops at the Greek Theatre in Los Angeles, the legendary Red Rocks Amphitheatre in Morrison, CO, the Wolf Trap Filene Center in Vienna, VA, and the Grand Ole Opry House in Nashville, and more.