Lynyrd Skynyrd Celebrate 50 Years As A Band With 'FYFTY'
The 4CD/digital collection will arrive on October 13.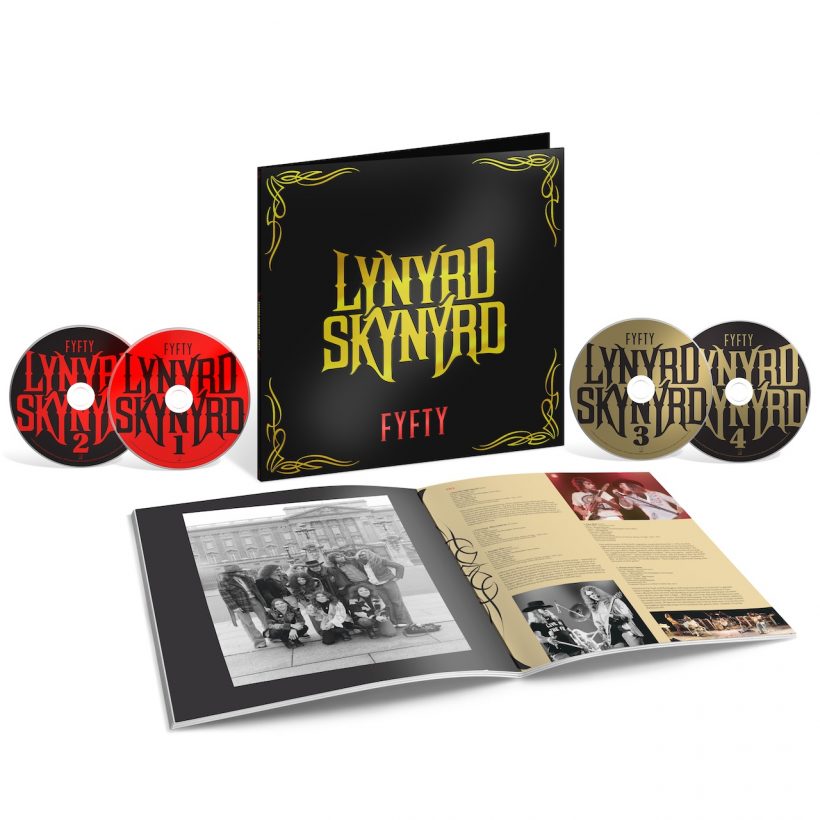 Rock and roll icons Lynyrd Skynyrd are celebrating 50 years as a band with the release of a special anniversary box set entitled FYFTY.
Shop the best of Lynyrd Skynyrd's discography on vinyl and more.
On October 13, Geffen/UMe Recordings is set to release the box set, a 4CD/digital collection that honors the enduring legacy of one of rock & roll's most celebrated bands.
The career-spanning 50 tracks featured on FYFTY represent the best music the band has offered up to its fanbase from the very beginning. Within this box set, the band traces its roots by way of their early Muscle Shoals recordings through a number of iconic songs that helped shape the sound of the 70s.
Also included are live cuts from the historic 1987 tribute show that ignited the band's ensuing reunion, then continue with the last-band standing defiance of latter-era tracks like "Last Of A Dyin' Breed" and "Last Of The Street Survivors," and eventually touch back down on earth with a special live performance of "Gimme Three Steps" that was culled from the band's final show with co-founding guitarist Gary Rossington in November 2022, a previously unreleased live track.
FYFTY is available to pre-order now via uDiscover Music and the band's official website. A limited-edition version of the collection with a signed litho will be available as an exclusive release available via uDiscover and the band's touring packages.
FYFTY comes housed in the sturdy, vinyl-size 12×12-inch format, with a gatefold jacket that holds a detailed 40-page booklet featuring opening notes penned by a longtime friend of the band—esteemed rock journalist, screenwriter, and director, Cameron Crowe—along with detailed liner notes and track-by-track analysis by respected Detroit rock journalist Gary Graff. Additionally, FYFTY is filled with unreleased photos of the original band and the reformed band, a stirring visual chronicle of Lynyrd Skynyrd both then and now.
As Cameron Crowe points out in his opening comments in the FYFTY booklet, as rock and roll got bigger, "through it all, doggedly making one authentically great record after another, Lynyrd Skynyrd had risen through the ranks to become one of America's greatest bands."