M Means Music Podcast Dives Into Queen's Greatest Hits On Latest Episode
Host Daryl Easlea breaks down 'Another One Bites The Dust,' 'We Will Rock You,' 'Bohemian Rhapsody' and more.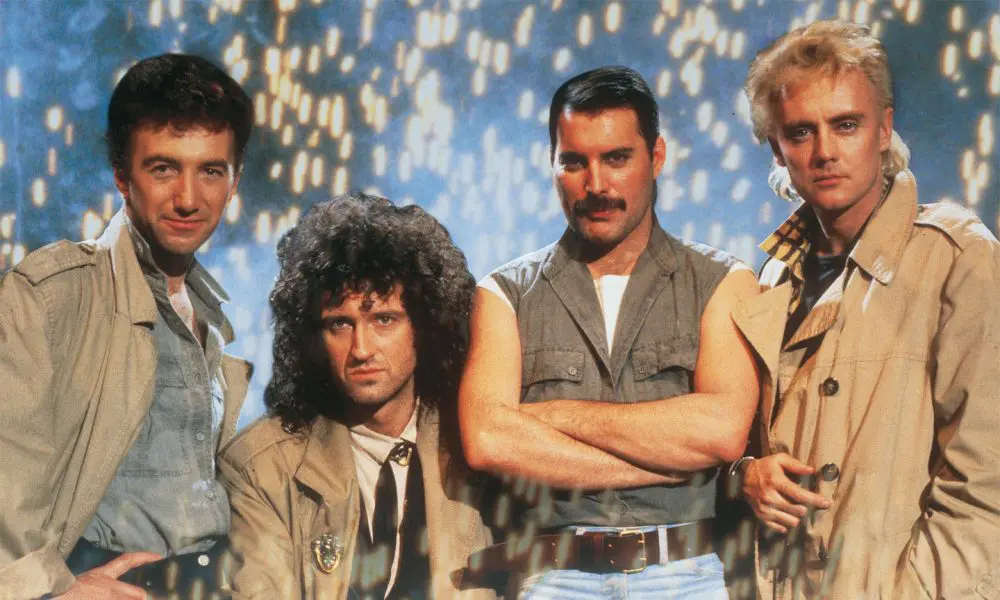 On the latest episode of the M Means Music podcast, host Daryl Easlea dives into the expansive world of Queen's greatest hits, breaking down everything from "Another One Bites The Dust" and "We Will Rock You" to "Bohemian Rhapsody" and "Don't Stop Me Now" across the half-hour episode.
"At just under a decade into their career, Queen had created some of the biggest and most durable anthems in rock music," Easlea states early in the episode. "The seventeen tracks were taken from Queen's nine studio albums to date. In the days long before a playlist, it was an ideal collection for the long-term fan, a perfect precis that didn't forget their hard-rocking beginnings, bringing it right up to date with the title track to Flash from the previous year."
He continued: "But where it truly scored was with the Queen-curious, who loved the singles yet didn't want to go the full Ogre Battle of their albums. Here, these fans – who greatest hits albums are squarely aimed at – were truly sated with an abundance of riches; and in doing so, the tracklisting created one of the most recognizable track sequences in pop music."
Queen's compilation album Greatest Hits arrived in 1981 as their first official album release in nearly a decade, though they had shared a live album in 1979. John Deacon, Brian May, Freddie Mercury, and Roger Taylor shared the album at the same time that they had released the David Bowie-assisted "Under Pressure." The double release landed Queen at No.1 in both the singles and albums charts in the UK.
"Queen have always been a group to stir strong emotions; the beauty of the greatest hits is that everything is in good measure; your favorite member is delightfully showcased – Queen's alchemy is here for all on Greatest Hits," Easlea says of the beloved rock band. "It is a celebration of the group's talent, songwriting prowess, and chemistry."