Mae Stephens Imagines Her Break-Up Revenge In 'If We Ever Broke Up' Video
A high-octane remix of the track by Goddard has also been released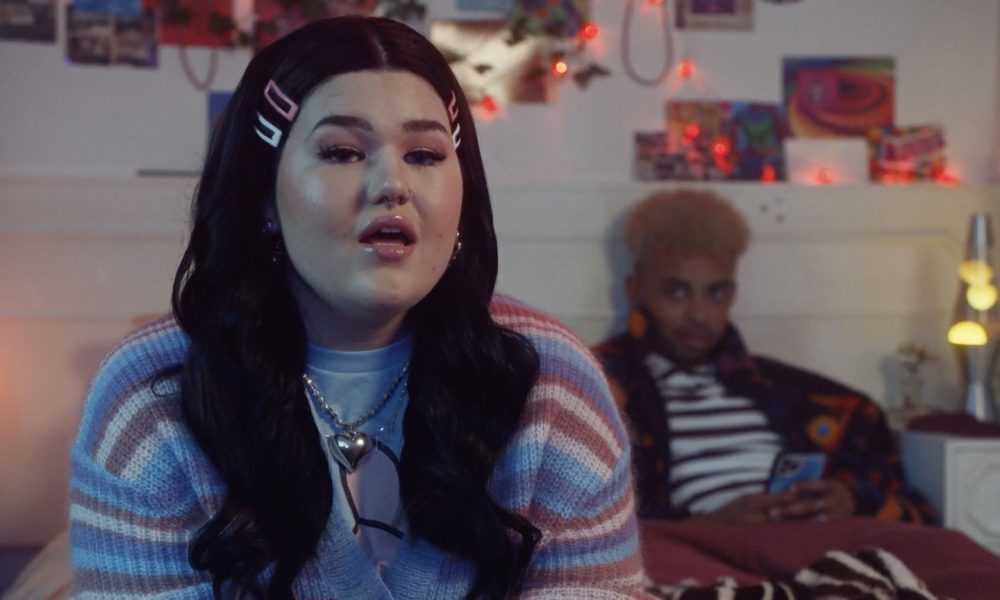 Mae Stephens has shared the official music video for her breakthrough viral single "If We Ever Broke Up."
The track caused a frenzy earlier this year after the 19-year-old Kettering musician uploaded a snippet on TikTok on New Year's Eve, only to wake up to it blowing up around the world. Now signed with EMI Records, the song was given a full, official release in February, earning Stephens her first Top 20 hit on the Official UK Singles Chart, over 58 million streams to date, and a place in every single Spotify chart around the world.
Now, the official music video has arrived, following Stephens through a break-up fantasy. As she hangs out with her boyfriend, she imagines calling his dad and, as the lyrics say, "tell[ing] him all the s_______t of things you said." Later, while strolling through the park together, she pictures him being taken off into the sky by a giant bouquet of balloons.
Mae Stephens - If We Ever Broke Up (Official Video)
As well as the video, a new remix of "If We Ever Broke Up" has also been released today. Courtesy of drum and bass producer Goddard, the new reimagining takes the track to the heart of the dancefloor, speeding up Stephens' sass-filled fantasy and decorating it with skittering breakbeats.
Speaking about "If We Ever Broke Up" upon its release, Stephens explained: "It was written from the perspective of if I was still with my ex-boyfriend and if I had the attitude and the experience that I do now when I was 16, I would have done all these things and told his dad what he did.
"I think deep down everyone wants to tell their crappy ex's dad what they did. I've read a lot of comments from people saying that this song helped them through their break-up because it gave them that boss energy!"
The rising star has confirmed her first two live dates since having her big breakthrough. In May, she will perform at the annual new music festival The Great Escape in Brighton, while in July, she will support BLACKPINK at BST Hyde Park in London.