'Man On The Run' Documentary Announced On Paul McCartney In The 1970s
The film will document how Paul's relationship with Linda became his bedrock in the post-Beatles era, leading to the formation of Wings.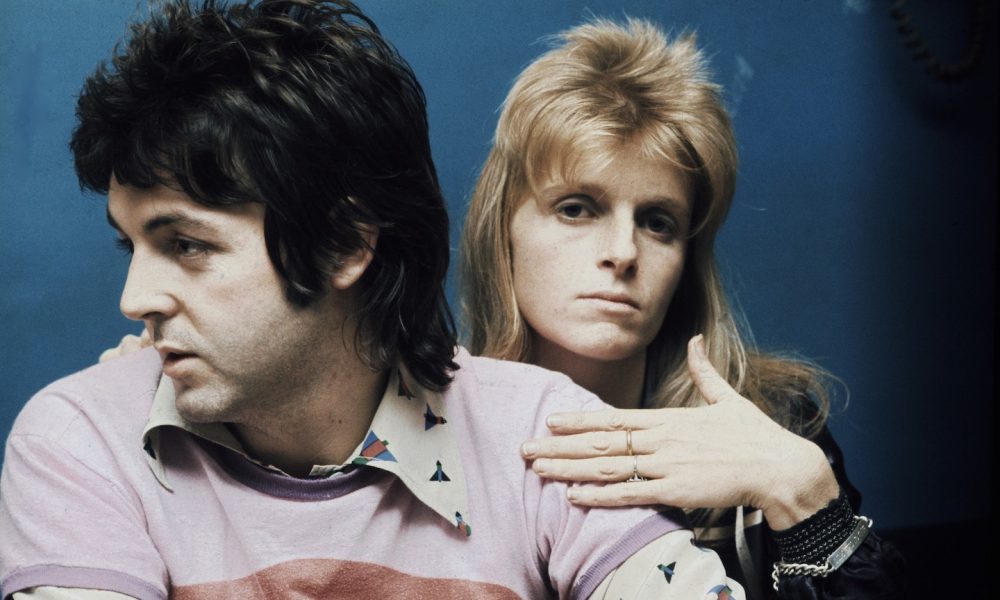 A feature documentary has been announced by MPL and Polygram Entertainment – the film and television division of Universal Music Group – that will tell the definitive story of Paul McCartney's extraordinary post-Beatles life and career.
Shop the best of Paul McCartney's discography on vinyl and more.
With the working title Man On The Run, it will document how his relationship with Linda McCartney became his bedrock in the post-Beatles era, leading to the formation of Wings and an incredible new catalog of musical achievements. The film, fully financed by MPL & Polygram Entertainment and presented and produced by MPL, Polygram Entertainment and Tremolo Productions, will draw on unprecedented access to a never-before-seen archive of Paul and Linda's home videos and photos, as well as new interviews.
It will be directed by Morgan Neville, known for such films as 20 Feet from Stardom, Roadrunner: A Film About Anthony Bourdain, and Won't You Be My Neighbor), with producers Michele Anthony, David Blackman, Neville, Caitrin Rogers and Scott Rodger and Ben Chappell from MPL.
Every Night (2011 Remaster)
The feature will open with McCartney considering his next direction in the wake of The Beatles' split and overcoming many hurdles as he set about creating a whole new songbook that would make Wings one of the biggest bands of the 1970s. It will depict the creative process that embraced the one-man-band lo-fi approach of his self-titled solo debut, on to the pastoral bliss of Ram and the formation of a new band, leading to classic Wings albums such as Band On The Run, Venus And Mars, At The Speed Of Sound, Wings Over America, and London Town.
This intimate and personal account also addresses the way in which McCartney returned to live work, after The Beatles famously stopped playing concerts in 1966, to make Wings one of the top arena rock attractions of the '70s. It's described as "a unique and in-depth look into a crucial period in the singular life of one of history's most important recording artists, songwriters and performers."
Band On The Run (2010 Remaster)
Says Michele Anthony: "At its heart, this is a story of Linda and Paul's enduring love and an artist finding his own voice after being in the most historic music group ever. Our film traces one of the most incredibly creative periods of Paul's life which spawned a vital and legendary body of work that continues to impact people and culture in every corner of the globe. We are honored to present this story with unprecedented access to a treasure trove of material from Paul and Linda's personal archive."
Adds Morgan Neville: "As a lifelong obsessive of all things McCartney, I've always felt that the 1970s were the great under-examined part of his story. I'm thrilled to have the chance to explore and reappraise this crucial moment in a great artist's life and work."
Listen to the best of Paul McCartney on Apple Music and Spotify.