Manchester Orchestra Announce Fall US Tour Dates; Share 'Dinosaur' Live Video
The band's tour is bookended by performances at the Ohana Festival and weekend one of Austin City Limits.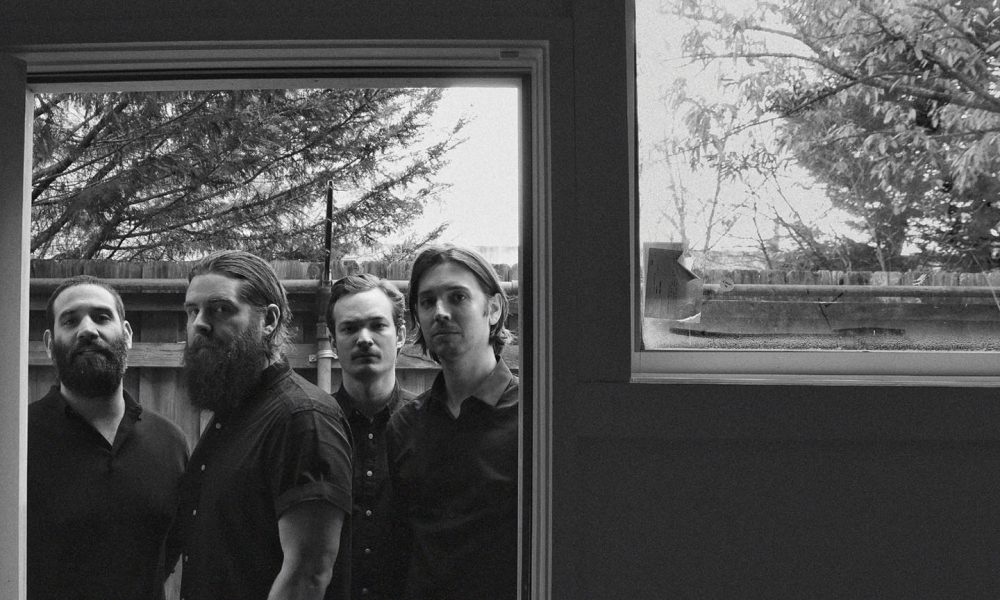 Manchester Orchestra have announced new U.S. tour dates this fall and a new live video for their fan favorite, "Dinosaur".
The band's tour is bookended by performances at the Ohana Festival and weekend one of Austin City Limits. Tickets go on sale here this Thursday, June 23, at 12pm ET and a current itinerary is below. The dates are the latest addition to the band's 2022 schedule that includes festival stops at Lollapalooza, Firefly, Furnace Fest, When We Were Young, and more.
Their epic live performance video of "Dinosaur"—a heavy, slow-burning track off their acclaimed 2021 album The Million Masks of God (Loma Vista Recordings)— was filmed in front of a rapt, sold out crowd at hometown Atlanta's Fox Theatre last fall during their 11th annual festival 'The Stuffing.' You can check the "Dinosaur" video out below.
Manchester Orchestra - Dinosaur (Live) – The Stuffing at Fox Theatre Atlanta
Named one of 2021's Best Albums of the Year by Consequence, Brooklyn Vegan, and FLOOD Magazine, among others, The Million Masks of God earned additional acclaim and features from Stereogum, NPR Music, Uproxx, SPIN, and more. The album's lead single "Bed Head" rose to chart as the band's latest #2 AAA and Top 20 Alternative radio hit, and ranked as one of "Public Radio's Most Popular Songs Of 2021" at NPR Music.
Notable performances of "Bed Head" include for The Late Show with Stephen Colbert's #PlayAtHome series, CBS This Morning: Saturday Sessions, WXPN World Cafe, WNYC New Sounds, and Comedy Bang Bang's 12th anniversary special.
In 2021, the band also released "Never Ending," their contribution to the Dark Nights: Death Metal Soundtrack executive produced by Tyler Bates ("Guardians of the Galaxy," "Watchmen," "John Wick"), and Christmas Songs Vol. 1, a holiday album featuring covers of six seasonal classics. The morning of The Stuffing, the band shared The Million Masks of God: The Remixes, featuring inventive reimaginings of their songs by Local Natives, Dirty Projectors, Lucius, and more.
Produced by Manchester Orchestra's lead songwriting duo of Andy Hull and Robert McDowell, Catherine Marks (PJ Harvey, The Killers) and Ethan Gruska (Phoebe Bridgers), The Million Masks Of God presents an even grander scale of the epic and re-focused approach to record-making that the band has forged in recent years. Their sixth album finds the band of Hull, McDowell, Tim Very, and Andy Prince relentlessly pushing themselves to create a work that breaks beyond the scope and limits of every previous release in an effort to create their most towering achievement to date, all while sorting through the aftermath of a devastating loss.
Buy or stream The Million Masks Of God.
Manchester Orchestra Tour Dates:
07/07 – Patchogue, NY – Great South Bay Music Festival
07/09 – Toronto, ON – HISTORY
07/10 – Montreal, QC – MTELUS
07/28-31 – Chicago, IL – Lollapalooza
07/29 – Chicago, IL – House Of Blues (Official Lollapalooza Aftershow)
08/27 – St. Paul, MN – Minnesota State Fair
09/15 – Manchester, UK – Manchester Academy (SOLD OUT)
09/16 – London, UK – O2 Forum Kentish Town (SOLD OUT)
09/22-25 – Dover, DE – Firefly Music Festival
09/24 – Birmingham, AL – Furnace Fest
09/30 – Ventura, CA – Majestic Ventura Theater
10/1 – Dana Point, VA – Ohana Festival
10/02 – Tucson, AZ – Rialto Theatre
10/04 – Albuquerque, NM – Sunshine Theater
10/05 – Denver, CO – Mission Ballroom
10/07-9 – Austin, TX – Austin City Limits Festival
10/22 – Las Vegas, NV – When We Were Young (SOLD OUT)
10/23 – Las Vegas, NV – When We Were Young (SOLD OUT)