Watch The Video For Marilyn Manson's 'Tattooed In Reverse' Featuring Courtney Love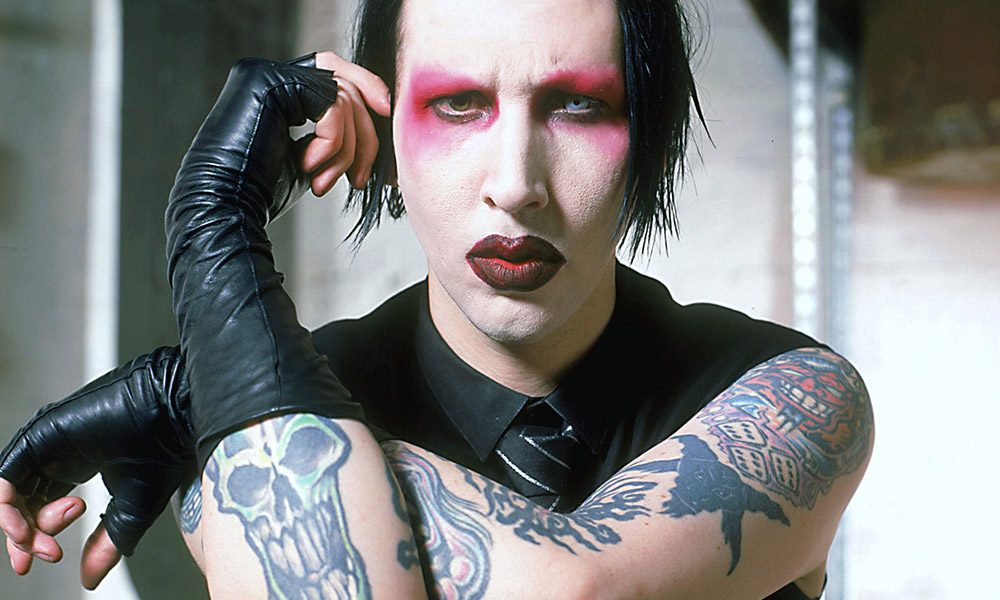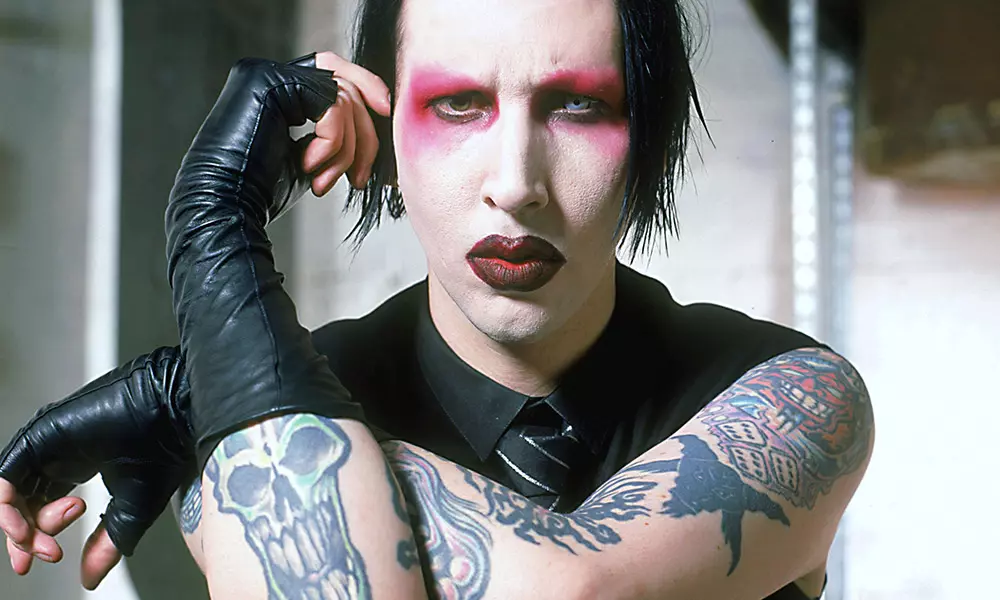 After teasing it across the web for several days, Marilyn Manson has shared the hotly-anticipated new video for the song 'Tattooed In Reverse', the third single from his latest album, Heaven Upside Down.Courtney Love plays nurse to Manson's wheelchair-bound patient, while the video also features appearances from Glo Taylorr and Lisa Marie Presley.
Announcing the video, Manson wrote on Twitter: "Who allowed Courtney Love to be my nurse? Oh s_t…I did." Manson also recently shared two new photos with Love, writing: "Reunited and it feels so wrong. That's why we F_k S_t up."
Manson and Love have been on-again, off-again friends for years, with the two occasionally taking jabs at each other online or in the press. Both Love and Manson appeared on the final season of the smash FX biker series Sons Of Anarchy, although they did not have any scenes together.
Courtney Love meanwhile, is currently working on a new memoir about her life as well as a 'beat heavy' new album. Asked what the record would sound like by the NME, Love said that it would be rock but with 'beats', adding "like Lana [Del Ray] has beats. And Lorde has beats."
Love's cameo comes after one from fellow friend and collaborator Johnny Depp in the NSFW video for 'KILL4ME'. Manson then suggested that Depp may come on board as his touring guitarist in the future.
"Johnny Depp is considering a position on guitar. Sound great?" Manson wrote on Twitter.
Responding to the suggestion, one fan wrote: "This should've happened already!! Please make this happen."
With a long summer of world tour dates calling at festivals ahead, Marilyn Manson will return to the UK to perform at Download 2018 this June. Manson and Rob Zombie will then co-headline the Twins Of Evil: The Second Coming Tour this summer, starting on July 11 in Detroit and wrapping up on 29 August in Irvine, California.
Explore Our Marilyn Manson Artist Page. 
Format:
UK English