Matteo Bocelli Shares Debut Album 'Matteo'
Bocelli also unveiled a video for 'I'm Here.'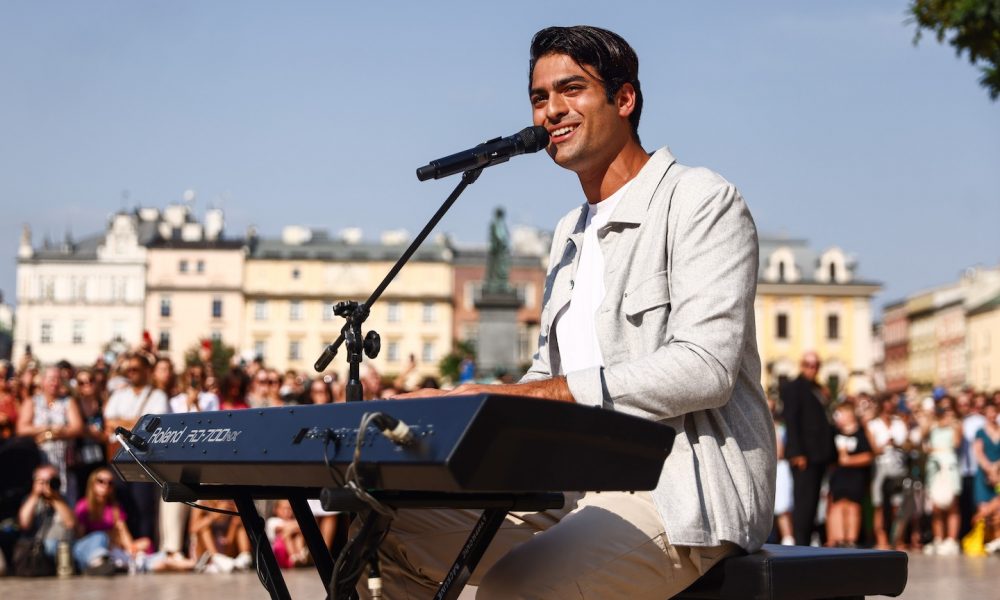 Five years after his first single release—"Fall on Me" with Andrea Bocelli—and two years after his first solo single, singer/songwriter Matteo Bocelli has shared his debut album, Matteo.
The 12-track album, released today by Capitol Records, showcases a mix of songs in English and Italian, with writing and production contributions from Ed and Matthew Sheeran, PARISI (Ed Sheeran, Fred Again), Jesse Shatkin (Miley Cyrus, Sia, Kelly Clarkson), and Stuart Crichton (Kesha, Backstreet Boys, Louis Tomlinson), among others.
At just 25 years old, he has already performed on some of the world's biggest stages and tasted musical stardom—sharing his sensitive songs and dynamic vocal performances with listeners around the globe. As the son and sometimes collaborator of renowned tenor Andrea Bocelli, he's been instilled with a lifelong musical education and an endlessly curious nature, which are on full display on Matteo, a bold step into his own spotlight.
Matteo is launching the album with a trio of U.S. television appearances and a world tour. He visited CBS Mornings, Live with Kelly & Mark, and Fox & Friends in the days leading up to the album's release. "A Night With Matteo," his first-ever headlining tour, will kick off on September 30 in Berlin, Germany and take him to 10 countries, including the U.S.
To celebrate the release, Bocelli has shared the official video for "I'm Here," a gorgeous piano ballad from the album that underscores the importance of forging relationships with other people—even when doing so might be painful.
"'I'm here' is a very powerful thing to say," notes Bocelli. "I think it's beautiful when someone tells you, 'I'm here whenever you need me'—whether you want to share something happy with me, or you feel down and need time to express your emotions. Life is beautiful when you're able to help someone."