Watch Megadeth's New Video For 'Lying In State'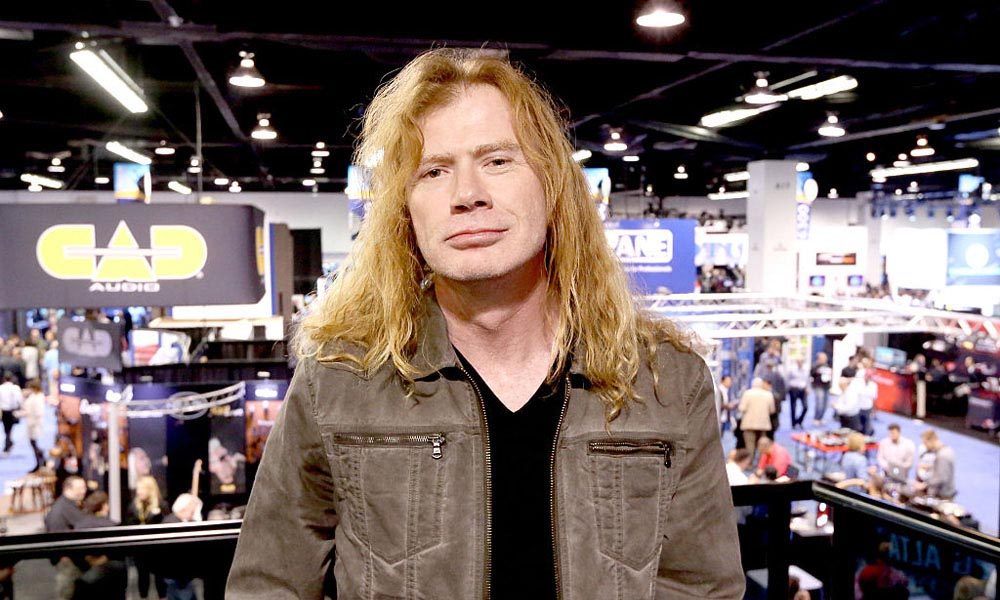 Metal legends Megadeth have unveiled the video for 'Lying In State', kicking off the band's 35th anniversary celebrations. Armed with a katana sword, Megadeth's skull-faced mascot Vic Rattlehead, searches through a cemetery in search of a captive boy in the new film, which accompanies one of the bleakest cuts from the band's 2016 album Dystopia.
The song's lyrics seem to be politically charged, with Dave Mustaine singing, "What we are witnessing is the decline of Western civilization," but the clip itself is pure fantasy. The band performs in a ruined tomb next to burning trash cans, Vic's sword has "Rust in Peace" etched into it (referring to Megadeth's 1990 album), and the video ends on the surreal side with a strangely happy ending.
Mustaine told Blabbermouth: "'Lying In State' is actually a second part of 'Conquer Or Die'. These two parts were supposed to be sequenced together. So it goes 'Conquer Or Die… Lying In State'. And the 'Lying In State' part is a double entendre which I'm pretty familiar with doing. The 'lying in state' was a place where you… Once you die, you're lying in state for all to see. Or, right now, with people who are still upright, standing by the podium, lying in a position of state."
"When we were on tour in São Paulo in 2016, we filmed the 'Conquer Or Die' video," Mustaine recently told Rolling Stone, referring to a clip for another Dystopia track. "We were so impressed with Brazilian award-winning director Leo Liberti, that we had him do the 'Lying in State' video as well. We had several friends and fans of the band, as well as the production crew, play roles in the video. Huge thanks goes to [Megadeth lead guitarist] Kiko Loureiro for introducing us to Leo. I especially like how bad ass Vic was with the sword. Who knew?"
Liberti's Libertà Filmes group has won Latin Grammys, Cannes Lions and CLIOs over the years. Megadeth are the highest-profile U.S. act he's worked with.
As uDiscover Music previously reported, Megadeth are celebrating their 35th anniversary with special releases and events, beginning with the unveiling of the "Lying in State" video. Mustaine will also be marking the anniversary on his weekly Gimme Radio show on Thursdays at 3 p.m. Eastern Standard Time with stories about his career, contests and additional giveaways.
Explore Our Megadeth Artist Page. 
Format:
UK English