Melissa Aldana Preps Her Blue Note Debut, '12 Stars,' Releases 'Falling'
'12 Steps' is out March 4.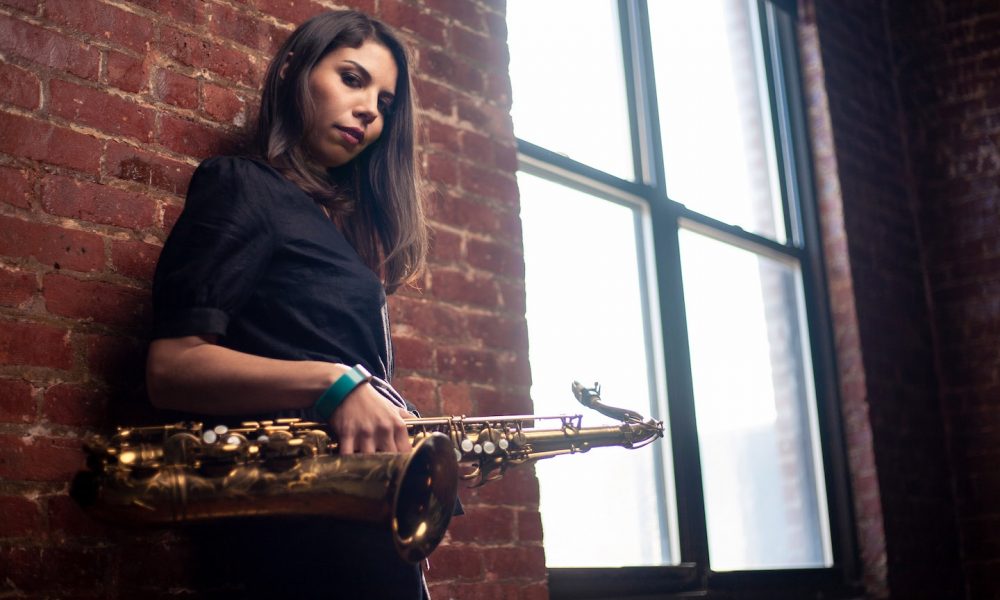 GRAMMY-nominated saxophonist and composer Melissa Aldana will make her Blue Note Records debut with the March 4 release of 12 Stars, her remarkable first album as a leader for the legendary label.
The Brooklyn-based tenor player from Santiago, Chile has garnered international recognition for her visionary work as a band leader, as well as her deeply meditative interpretation of language and vocabulary. 12 Stars was produced by guitarist Lage Lund, who also performs as part of a quintet with Sullivan Fortner on keyboards, Pablo Menares on bass, and Kush Abadey on drums. The album is available for pre-order now on vinyl, CD, or download.
12 Stars grapples with concepts of childrearing, familial forgiveness, acceptance, and self-love. "This is a really important album for me," says Aldana. "I felt like I had so much to say because of all the experiences I had during 2020. After the personal process I went through, I feel more connected to myself and my own imperfections—and I've discovered that it's the same process with music. Embracing everything I hear, everything I play—even mistakes—is more meaningful than perfection."
The album presents seven striking new original compositions by Aldana that were either or arranged or co-written by Lage including the dynamic opening piece "Falling," which is available stream or download today. Aldana explains it was "the tune I was writing when I felt that everything in my life was falling apart." The piece introduces Lund's bold harmonic and textural presence immediately. Between statements and inquiries, Aldana develops her solo rapidly, Fortner's spontaneity connecting to hers at every turn.
Just before the lockdown, Aldana went through personal struggles with the end of a relationship. Alone in Harlem, she told herself she'd be busy for years, with plenty of distractions from dealing with her complex emotional response. "But then," she says, "the pandemic hit, and I hit bottom." She needed to make changes, so she turned inward. "Because of that personal process, I feel even more connected to my music."