Metallica To Perform Live With Miley Cyrus On 'The Howard Stern Show'
Tonight's performance celebrates tomorrow's release of 'The Metallica Blacklist' covers album.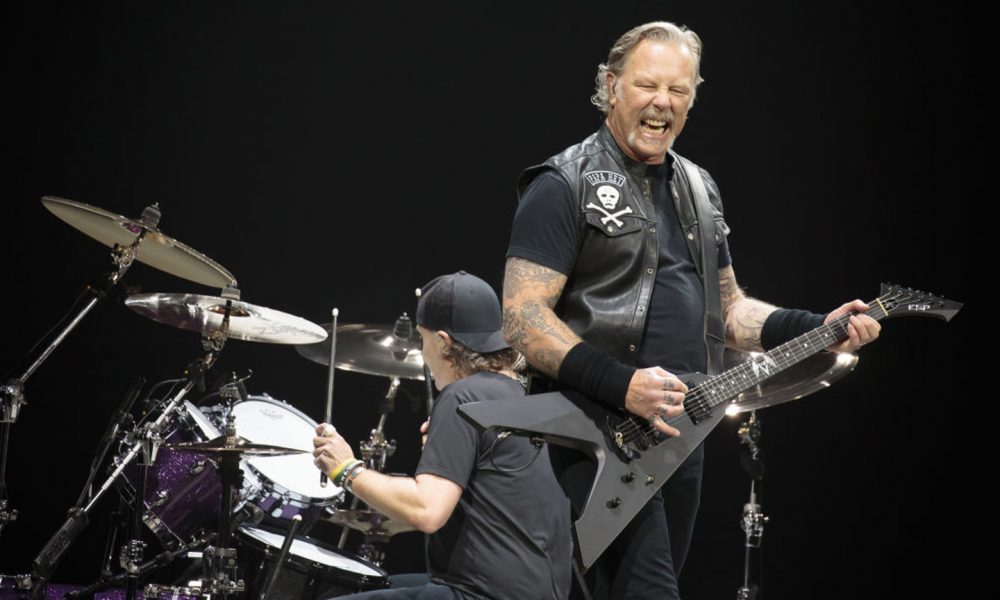 Metallica and Miley Cyrus will perform live together on 'The Howard Stern Show' later today (September 9) to celebrate the 30th anniversary reissue of The Black Album.
The band will mark the milestone with tomorrow's commemorative release (September 10), which also includes The Metallica Blacklist: a star-studded covers album of tracks from Metallica's August 1991 album.
Metallica will be the virtual guests on 'The Howard Stern Show' today, with the band set to be joined by Cyrus, who contributed a cover of "Nothing Else Matters" to The Metallica Blacklist.
"We'll be in Los Angeles with Miley, while Howard will be in his New York studio, and in between the chatter, we'll grab the guitars, climb behind the drums and play a few songs!" Metallica said in a statement.
The band's social media channels have further confirmed that Cyrus and Metallica will perform live together during their Howard Stern Show slot.
'The Howard Stern Show' is set to be broadcast today at 12pm ET/9am PT (4pm UK time) on his exclusive SiriusXM channel, Howard 100.
"The Black Album" is one of the most commercially successful and critically acclaimed records of all time. Its 1991 release not only gave Metallica their first No. 1 album in no fewer than 10 countries, including a four-week run at No. 1 in the U.S., its unrelenting series of singles — "Enter Sandman", "The Unforgiven", "Nothing Else Matters", "Wherever I May Roam" and "Sad But True" — fueled the band's rise to stadium headlining, radio and MTV dominating household name status.
The album's reception from the press was similarly charged, building over the years from the top 10 of the 1991 Village Voice Pazz & Jop national critics poll to becoming a constant presence in the likes of Rolling Stone's 500 Greatest Albums Of All Time. The album's impact and relevance continue to grow — as proven by one indisputable fact: The Black Album remains unchallenged as the best-selling album in the history of Nielsen SoundScan, outselling every release in every genre over the past 30 years.