Midland Release Music Video For 'Sunrise Tells The Story'
The track is taken from the band's latest EP, 'The last Resort.'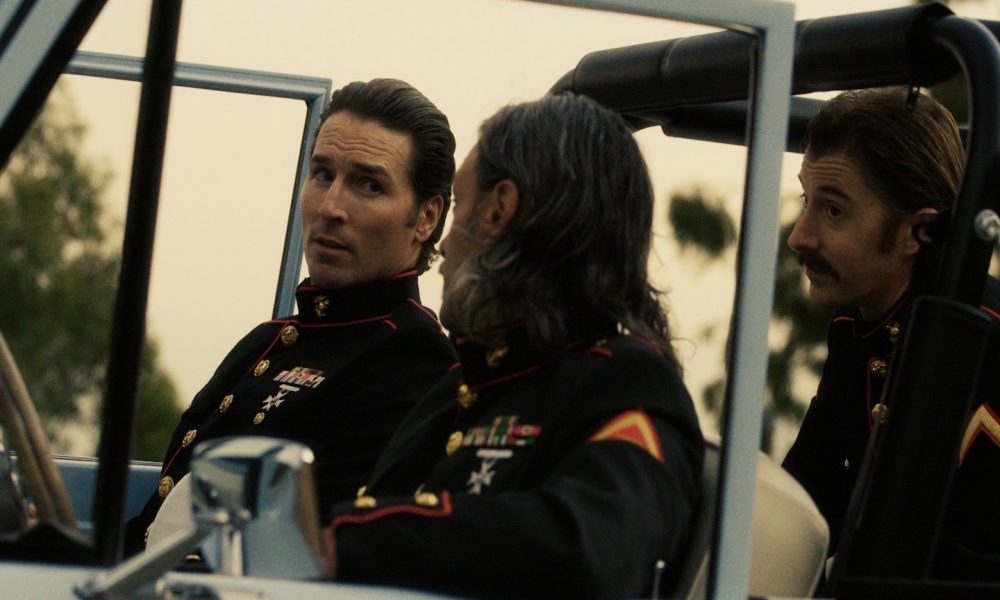 Midland have released a music video for fan favorite hit from The Last Resort EP, "Sunrise Tells The Story." The visual offers a completely different spin on a song that unfurls the attraction, passion, and ways people find each other in complicated and not-so-complicated times.
"We've always loved pop culture," says bassist/harmony singer Cameron Duddy, "and the way it threads through how people live. Done properly, it becomes what people reference in their lives… and when we were trying to think of how to represent this song, we wanted something more than just the obvious reference to a guy and a girl getting together."
"And," adds guitarist/vocalist Jess Carson, "we wanted to show people our own dynamic, too. How do you show our friendship in a way that's not just a bunch of guys on the road?"
"Sunrise Tells The Story" riffs on the Officer & A Gentleman notion of the class structures, formalities, and realities of military life. But rather than the heroine being a local girl, the young woman is the chief officer's daughter – and the location is his retirement party. Equal parts buddy movie, burgeoning romance, and a bit of the morning after, "Sunrise" is a classic spin on themes, euphoria, and the way a great country song lifts everything around it.
Directed by Duddy, who's directed Bruno Mars/Mark Ronson's MTV Video of the Year "Uptown Funk" and Mars' BET Video of the Year "24K Magic," the clip captures the trio's wry humor–including a bit on the pronunciation of Wystrach's name—as well as the confession the singer has developed real feelings for "Janie," the commander's daughter. Between steamy scenes that suggest real chemistry and the Dean Martin and Jerry Lewis physical comedy, "Sunrise" merges cinema oeuvres and Midland's signature notes of desire and good times.